19 Places for a Romantic Getaway – Part 1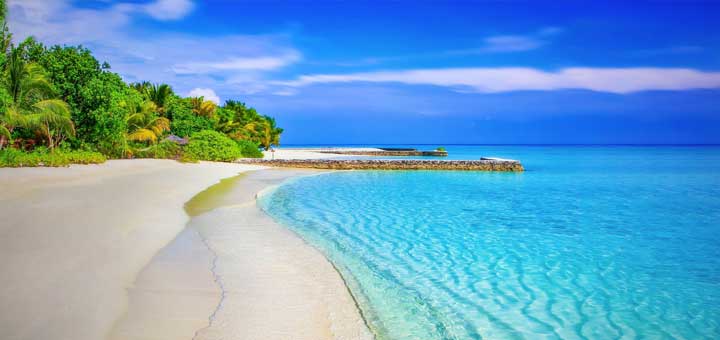 Hello, guys! Are you excited for the day of love almost knocking on our front doors? We know we are, because of that we would like to share with you a few ideas for some amazing romantic getaway destinations and probably inspire you a bit, if you are planning something special for your loved one, or you still do not have any idea of what to do on this special day.
Seychelles
What do you think of an exotic island destination for the St Valentine's Day? Well, not that you need a special day to dream for an island getaway, right? However, you have the perfect excuse to justify planning such a holiday this 14th of February. And if you are really into this idea, we highly recommend you to consider Seychelles! With endless beaches stretching from the exotic forests down to the turquoise and dazzling sea waters, there is no wonder why thousands of tourists are choosing Seychelles for the holiday destination and dream for visiting back over and over again.
Jukkasjärvi, Sweden
However, romantic holidays and trips are not exotic and island life only! If you are keen on trying something exciting, new and unusual, then be sure to visit Jukkasjavri in Sweden with your loved one, where you will find the infamous IceHotel, situated 200km north of the Arctic Cycle. After all, staying a night at the IceHotel is the perfect excuse for snuggling and cuddling up with your partner, right?
The Lake District, England
Sixteen of the most beautiful lakes in England surrounded by beautiful mountains within a thirty-mile arena definitely worth the hype, so be sure to visit this place with your loved one, if you both are enjoying beautiful and effortless landscapes. Whether it will be a long walk, a day for photography, or a cosy lunch in one of the many picturesque villages, come and explore this amazing scene.
Heidelberg, Germany
Nestled in the vibrant, impressive and beautiful wooden gorge on the River Necker, the city of Heidelberg has inspired not just one or two famous and talented poets and artists to create beautiful stories. As a full-bodied German fairy tale with its medieval castle settings and "gingerbread"-inspiring houses, Heidelberg is the perfect destination for this 14th of February.
Venice, Italy
After Paris, the city of Venice in Italy is perhaps the biggest emanation of the ultimate romantic destination. A vibrant city with thousands of hidden romantic corners, colourful buildings as the perfect background of pictures. The mist descends over the canals, where beautiful gondolas float over. Little and authentically friendly cafes and brunch spots and so much more. The city is almost overwhelming with its beauty and charm. Furthermore, February is the perfect time of the year to visit Venice, because you can enjoy the fairytale annual Carnival.
Do you want to find out more? Then make sure to not miss the second part of the series and get even more inspiration, if you are planning a romantic getaway for the weekend or for longer, for you and your loved one!