19 Places for a Romantic Getaway – Part 2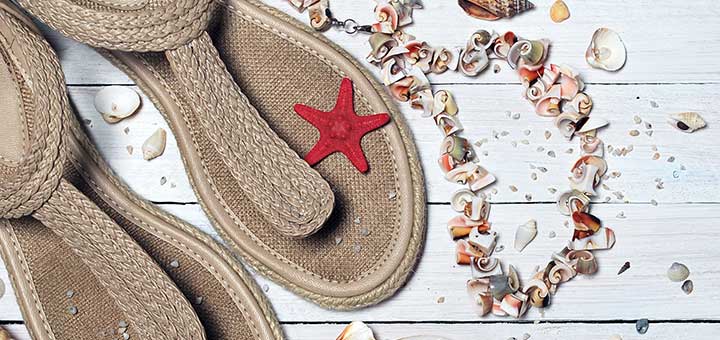 We know we are excited for the upcoming celebration of one of the most wonderful feelings and emotions in the world – 14th of February. We also know that you are excited for the upcoming day of St Valentines and you are probably seeking for some inspiration on how to surprise your loved one with. Well, we cannot think of a better surprise than a romantic weekend getaway or a longer holiday. Whether it will be a beautiful beach you can share with your partner and admire the sundown, or you prefer to enjoy a historical and picturesque little European town, this is part two of our series with the ultimate romantic destinations.
Burgh Island, England
A stay at this classical Art Deco hotel brings the feeling of stepping back in time. Nestled on a small island, the one and only building located there is the infamous hotel and here is how to plan the perfect, private and intimate getaway with your loved one. Now here is what we call a romantic holiday. Decked out in period furnishings, sipping a pint in the old "smugglers" pub or swimming in the sea water rock pull, Burgh Island is the ultimate experience for the next 14th of February.
Istanbul, Turkey
If you are looking for a vibrant, unforgettable experience, consider visiting the amazing city of Istanbul, located in the friendly and hospitable country Turkey. Besides the amazing, Oriental and romantic architecture and overall ambience of the city, here you can enjoy one of the most delicious cuisines in the world. Be sure to share the cosy Turkish soul food and do not miss to try all the desserts! With one foot in Europe and the other in Asia, Istanbul has been irresistible for thousands of tourists from all over the world with a wealth of attractions and things to do here.
Rajasthan, India
Looking for an exotic destination alternative? Then be sure to check Rajasthan located in India! From the ancient historical town of Jodhpur, through the magical desert to the waterside palaces of Udaipur and so much more, it is not hard to see why people are mesmerized by the exotic beauty of this region of the world and we are quite sure that you will enjoy it a lot!
Kyoto, Japan
Japan is a country with such a rich and amazing culture and Kyoto is a perfect example of a historical and town full of culture. With its refined local cuisine, ancient Buddhist temples, majestic palaces and beautiful gardens soaked into all shades of pink and glory, Kyoto is definitely a great memory you need to share with your loved one. Furthermore, spring is undoubtedly the best season to visit this place, because of the impressive cherry blossom trees blooming in their full beauty and glory.
The Greek islands
No matter which one of the hundreds of amazing and ancient Greek islands you are going to choose for your holiday destination, there is no way that you and your partner can be left disappointed by the experience. Here you can find the perfect scene for a relaxed and laid back experience with all the beautiful and endless sandy beaches, crystal clear water, the idyllic sunset views and the traditional waterside tavernas, where you can enjoy the freshest and most delicious seafood.
Rio de Janeiro, Brazil
Offering some of the most amazing and breath-taking landscapes and views in the world, the city of Rio de Janeiro in Brazil is bursting with vibrant life, energy and fun. If you want to get really excited and you and your partner are up for some party and fun, then be sure not to miss and visit the amazing city. If you are up to some outdoor and extreme adventures, then Rio de Janeiro is offering a lot – Christ Redeemer atop Corcovado mountain, Copacabana and Ipanema beaches, Sugar Loaf mountain and, of course, the world's most amazing and sensual festivals.
Are you looking for some more inspiration? Is this enough, or you are hungry for some more? Then be sure to keep your eyes peeled for part 3 of the series!