19 Places for a Romantic Getaway – Part 3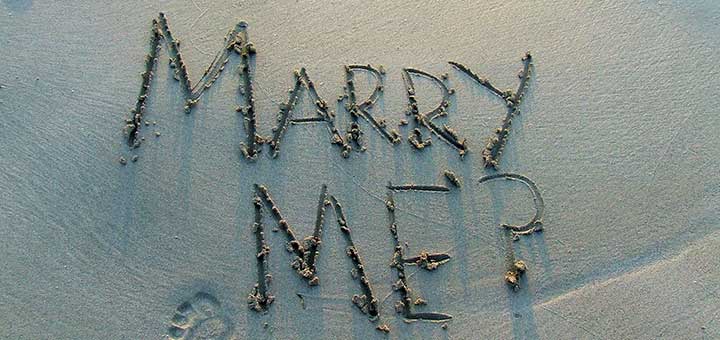 Welcome back to part 3 of our guide to the most romantic and exciting destinations you can consider for surprising your loved one on this year's celebration day of love St Valentines. In parts 1 and 2 of the article series we started providing you with some amazing ideas and today, we would like to go on and offer a bunch more destinations for a romantic weekend getaway or a longer holiday with the love of your life. So, without further ado, let's find out a bit more about a few more ultimate romantic destinations perfect for couples!
New York, USA
Perhaps you are not envisioning New York City as the ultimate romantic destinations, but believe us, with so much to explore and experience in the heart of one of the biggest cities in the world, you are surely going to surprise your loved one and you together are going to share some unforgettable experiences as a couple. Dynamic, energetic, hectic, bursting from life and diverse, these are just a few of the worlds we can describe the amazing city of New York with, but in order to get a full-bodied experience, you simply need to go there and take what it has to offer. Much of the city's charm and appeal lies in the variety of its neighbourhoods, so go and find the one that suits your state of mind and character the most.
The Winelands, South Africa
South Africa is a pretty unexplored and unexperienced tourist destination and it is really surprising why, considering the fact that this country has so much to offer. Abundant in spectacular landscapes and breath-taking views, so many options and experiences for fans of outdoor adventures and extreme sports and endless beaches and what not, The Winelands are definitely in the top ranking of places in the country you want and need to experience and visit. Only a short drive from the capital Cape Town, the vineyards of the Winelands will mesmerize you with a background of spectacular mountains and the striking white architecture.
Patagonia, Argentina
Traveling through Patagonia in Argentina is the emanation of romantic adventure. This area of the world is both legendary and really extreme and spectacular, offering so many things you would like to experience, such as the breathtaking wonder of the craggy Glacier Perito Moreno, the beautiful snow-capped picks of the Fitz Royal massif, a marvel at whales, penguins and elephant seals and more.
Tahiti, French Polynesia
When asked for the ultimate island escape, many people would envision exactly the sparkling sands and crystal clear waters of the Tahiti's coastline. This is the classic deserted island idyllic life, the laid back atmosphere and relaxing experience you have dreamed of for such a long time! The quiet beaches of the islands are the perfect backdrop for a couple!
Bali, Indonesia
If you want to experience the island getaway dream, but you want to complement the experience with a bit of unique culture and history and nature heritage, then the island of Bali is definitely a place for you with its cloud-topped volcanoes, vibrant green rice fields, the hypnotizing ocean, the quirky, but amazing local culture, and 5-star beach resorts. Bali is above and beyond enchanting and one of the best surprises you can think of, for your partner!
Paris, France
These ultimate romantic getaway series wouldn't be their best and fullest if we do not mention the city of Paris in France! Perhaps Paris is the first place in the world you would think of, then planning a romantic holiday with your most favourite person in the world and it is easy to see why.
When in Paris, each corner and nook turns out to be the most romantic, your private heaven of love. When in Paris, even the air smells like love and do not make us start about the French language that sounds like a love song. Besides the romantic scene and the amazing food you would like to share and enjoy with your partner over a glass of the world's best wine, Paris is also a great shopping destination, in case you really want to pamper your sweetheart!
Mostar, Bosnia and Herzegovina
Right after the most typical romantic getaway idea, we are back with one that might surprise you. Perhaps you have never thought of Mostar in Bosnia and Herzegovina as the ideal St Valentines present, but you can always learn something new! This is your destination for a romantic break with a bit of difference, a charming Eastern European city with all its historic beauty, breathtaking river valley, little-cobbled streets and surprisingly chic cafes.
Fez, Morocco
Hands down, Casablanca might be named the most romantic movie of all time, but the exotic and mesmerizing country of Morocco has so much more to offer on the romantic site, so take the city of Fez as an example! The country's historical, cultural and spiritual heart, Fez is experienced mainly for your soul and heart, but for eyes and body too! One of the world's most hypnotizing, beautiful and unspoilt medieval Islamic settlements, Fez is a city that stimulates all senses and inspires you to celebrate life, love and beauty.