10 Best Student-Friendly Routes – Part 1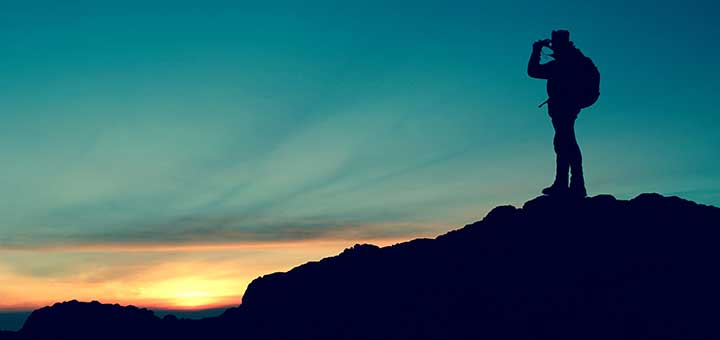 Being a student, no matter where across the world, is pretty much a case of lower budget, less free time, however the ever so itching curiosity and creativeness of the young one. Because of that students are the main group of low-cost travellers that often travel solo or in large groups, travel as backpackers, get more creative with travelling and find new and exciting ways to enjoy the world with a budget on the thinner side.
Furthermore, if travelling is not the best and most fun way to educate yourself, we do not know what else might be. So investing into travelling, even when you are young and still a student is a smart and good investment. Not that travelling is not for everyone, but when you travel while you are young, there is something very special and different, something you are most probably never going to experience anymore when travelling when you get older.
Not that we think that students need more motivation and inspiration to travel more, but we would like to share 10 of the best student-friendly routes that offer an amazing experience at a lower cost, so you do not need more excuses for spending your summer break away from home and university!
Albania and its beaches
Albania is definitely a highly underrated summer holidays and tourism spot and we do not understand why the country and its amazing coastline are not better marketed and advertised considering the fact that Albania's beaches and beach resorts are by any means not worse than all the popular summer vacation spots around Europe.
Besides picture perfect, the rugged Albanian Riviera is also a pretty exciting and entertaining spot for young travellers and all the fun and joy of the beach life comes on a pretty lower than the average price, because as we have already mentioned, Albania is a fairly underrated holiday destination, which makes it perfect for students. The coastline is dotted with traditional and quirky villages so along the way of exploring all the beautiful and abandoned beaches you can take some time and experience the authentic Albanian traditions, culture, history and delicious cuisine.
Madrid, Spain and its nightlife
By saying that Spain is an already popular destination for party lovers and young people that enjoy the buzzing and lively atmosphere of the big city, we are probably saying nothing new to you. Generally, Spain and all its big cities including Madrid is famous for the pretty laid back lifestyle and atmosphere and with everything starting fairly late and relaxation and pleasure being highly prioritized here, you cannot expect anything but partying until sunrise (at least). A home of a wide and vast variety of bars, discos, pubs and clubs, Madrid is surely going to satisfy all musical and drinking tastes and preferences and not leave a single student not having the best time of their lives.
Croatia and its island quirkiness
Are you a fan of the famous TV series "Game of Thrones"? Many students are and if you are one of them, then Croatia is most probably one of your dream destinations considering the fact that the Croatian city of Dubrovnik gained so much popularity for the past few years being a backdrop of all the scenes of Kings Landing. However, Croatia is not a TV series scene only and the country offers so much more to tourists and travellers ranging from all circles of life, but mainly to students with its affordable amazingness, beauty and a wide and vast range of fun and entertaining activities.
From sailing and water sports through exploring secluded coves and abandoned beaches to the peaceful coastal routes with magnificent and picturesque landscapes on every turn and corner, the Croatian archipelago is a real treasure for island life enthusiasts and the fancy and marine-inspired bars and clubs are just a big bonus.
Slovenia and its friendliness
The chances of you hearing about Slovenia as a desirable tourism and summer holiday spot are close to zero, but life never fails to surprise you, isn't it? Here is an idea for a great spot, where besides distinctive culture, a lot of fun and great views you can find a lot of new friends too – Slovenia. It is a peaceful country known for its outstanding natural beauty, friendly locals, idyllic farms, home-cooked and delicious organic food and overall everything you need for a good relaxation and pleasure.
But do not get misled by what we have said above, because if you are after some more action and life, then the capital city of Ljubljana is welcoming you with a lot of fancy and fresh new bars and clubs and a long list of fun and exciting activities for youngsters.
Morocco and its great outdoors
Perhaps you are associating Morocco with luxurious resorts hidden in the dunes of the desert, but the fact is that the African country is one of the top destinations providing an affordable luxury and comfort, which makes it the next exciting route for students and young travellers. Only a few hours away from most of the European capitals, the varied lands of Morocco are also the perfect spot for all sport and activities enthusiasts and fans. From deserts to beaches, from arid plains to oases, the landscape of the country is ever so changing, mesmerizing and diverse, which make it the best alternative for a number of sports and outdoor activities such as windsurfing, camel-riding and safari, star-gazing, hiking, snorkeling and so much more.
Do not miss part two of the article series!