What to Expect when Booking a Yacht Charter in Croatia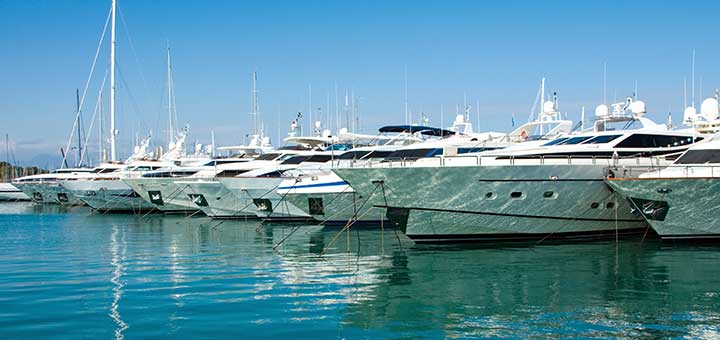 Sailing and the living is easy. When it comes to spending your summer holiday on a yacht charter in Croatia, sailing doesn't come much easier and more pleasant. Despite the fact that some things about living on a boat are not that easy such as a few limited resources and some little comforts that are better found on dry land, all these little everyday routines quickly lose their significance once you enjoy the smooth movements of the sparkling water and with a quick glance at the dramatic backdrop of the Adriatic coast. In times like this, a quick wash in the sea and twice day sea breeze blow dry leaving your hair salty and curly are all the luxuries you need.
The day is punctuated, it all starts with a delicious and fresh breakfast on board, then comes the swimming, then you continue with hopping from one idyllic island to another atmospheric one, day after day until all this that started as a small boat feels like a whole world in a few days. Everything you need to be happy is right there. And it is not about the destinations, it is all about the journey.
When the day comes and your final destination appears on the horizon, somewhere there caressed by the turquoise waters and greeted by the sun, you feel like your heart is breaking as you are forced to go back to the world you came from and it is too sad to leave all the beauty behind. Worry not, because next summer is quickly approaching and you will yet again have the best opportunity in life for a memorable vacation in Croatia. What more can you ask for in life? From four knots gliding on the sea to four hundred miles per hour somewhere up in the sky, travelling is always exciting but once you get to know breathtaking Croatia by boat, you will never be able to go back to "normal" travelling.
In fact, coastlines don't come much more spectacular and jaw-dropping than the rugged, 2000km long, and very atmospheric Adriatic shore of Croatia. Dotted around this mesmerizing stretch of land you will be able to explore, admire, and enjoy little sleepy villages, laid-back beaches, ancient Roman remains to guard the sheltered harbours, olive hills rising with beauty and grace over the cobbled-stoned little streets of remote and charming towns, luxurious resorts nestled comfortably in the palm-fringed bays, and so much more. The turquoise and warm Adriatic waters offshore are caressing more than 1000 unique islands and islets, each of them with its very own character and distinctive atmosphere. Here you can find everything you will ever need for the perfect summer holiday – from intimate pebble beaches to thriving party towns and everything in between.
Croatia is, indeed, the ultimate epitome of the summer holiday and having its status of the top global sailing destination, there is no wonder that so many people chose to explore the country going on a sailing holiday. Catering for the needs, desires, and requirements of all sorts of tourists, a yacht charter is definitely experience equality appropriate for honeymooners, backpackers, families of all generations, more or less adventurous types, first-timers and professional sailors, and overall everyone! With so many yacht charter in Croatia options available, there is a boat suitable for everyone's budget, requirements, and desire of comfort, from a catamaran and sailboat to motorboat and speedboat to name a few.
All aboard – where should you start?
Croatia is easily accessible by air and other transportation options from all European countries and pretty much the rest of the world. The most popular and the easiest way to visit the country is by plane. Budget-friendly airlines also do fly to the country if your own budget is on the tight side. Where should you start pretty much depends on the fact on which airport you are landing? With several options across the country, the mid-Dalmatian city of Split is most probably the best option if you are aiming to sail in the Adriatic Sea. In addition to the high traffic of incoming flights, Split is also the largest Croatian port on the Adriatic Sea and offers easy access to some of the most popular islands in the region. The infamous Croatian coastal city of Dubrovnik is yet another amazing gateway as a port for catamaran services to beautiful islands such as Mljet, Lastovo, Hvar, Korcula, etc.
Where should you go?
Nothing else offers the freedom and luxury of island hopping the same way as renting your own yacht charter in Croatia. With all the freedom and flexibility to design and enjoy your own sailing holiday and an unforgettable experience by visiting as many of the 170 islands in close proximity and 56 well-equipped marinas and boat harbours as you want, you will never have to be in a rush and limit yourself with tight schedules, neither compromise with the fact that ferries cannot reach to some more remote and smaller islands. Are you looking for some initial ideas on how to design a memorable sailing holiday in Croatia? Then don't miss to include some of the most popular stops mentioned here! The southern Dalmatian islands are a perfect choice if this is your first-time sailing in Croatia experience.
There is no way to miss the must-stop towns of Dubrovnik and Split. Pula will impress you with its Roman remains, Zadar will win over your heart with some of the best sunsets you can enjoy in the world. Hvar is both historic, ancient, and part of the UNESCO's World Heritage and home to chic cafes, quirky restaurants, and a lively nightlife scene. Baska Voda will welcome you with breathtaking scenery and the romantic rendezvous of the mountain and the sea. Biograd na Moru is a pleasant mix of a charming city and beautiful beaches. Sibenik offers even more opportunities to explore and learn about the unique culture and history of Croatia through the fortress of St. Nicholas, while the coastal town of Kastela will impress you with a perfect backdrop of mountains and a colourful shore.
When to go?
Despite the fact that you can go island-hopping in Croatia almost all year-round, the best time to plan your sailing trip is during the high season in July and August when weather is simply glorious and sea temperatures are as high as 26 degrees Celsius which means that you will have some really good opportunities for water sports, diving, snorkelling, paddle-boarding, or just swimming and soaking up sun on board. However, the peak of summer in Croatia is a very busy time and if you are not particularly excited for the crowds of tourists you will be happy to find out that the sailing season in Croatia runs from May to October and you can skip the high season. Just keep in mind to check the weather forecast beforehand as temperatures can drop significantly in October.
How to rent a yacht charter in Croatia and what should you know about sailing holidays?
The easiest way to enjoy a sailing holiday and a yacht charter in Croatia is by booking a yacht. This is also your option if you don't have a license for sailing and navigating the sea. However, even if you have the skills to be in command or you learn a few sailing skills along the way, you still will enjoy your holiday more when you are free to sit back, soak up the sun, sip on a drink, and enjoy the views without worrying about anything else.
This is why you are recommended to book a boat with a skipper and optional crew who will take the command of the boat, take care of all your needs, and provide extras such as food preparation and more. However, if you still want to experience the joy and freedom of navigating the Adriatic Sea on your own, hop from one island to another, and enjoy more privacy with a crew on board, you can always opt for a bareboat charter once you have the sailing skills and valid license required, an International Certificate of Competence and a VHF radio license to be more exact.