Top Budget-Friendly Destinations 2017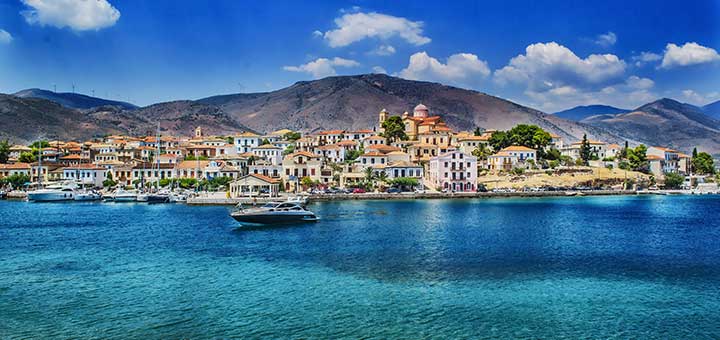 Everyone loves to travel, but travelling gets even better when it is a good deal. Travelling on a budget does not necessarily mean making big compromises with quality and comfort. Travelling on a budget is more like being smarter and choosing your destinations after a good research. We recommend you the best budget-friendly destinations of the year, so you can have the best holiday without splurging.
Detroit, USA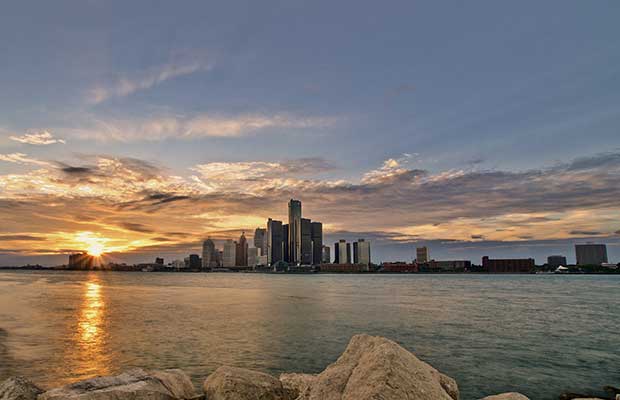 Detroit is certainly a meeting point of everything exciting and cool that the West Coast, East Coast and the South of USA has to offer! Detroit is recognized as one of the most creative and artsy cities in the USA and it is no longer simply the Motor City, but more like a home to a new generation of modern artists. With many quirky, unique, beautiful and most affordable buildings and accommodations dotted around this city, it is easy to imagine and experience a great holiday even when on a tighter budget.
Detroit offers the amazing opportunity to visit and experience one of the oldest and quirkiest neighbourhoods on the continent and dive into the real old school Americana atmosphere and mood with plenty of vintage-inspired burger diners, monster truck rallies and more. This year marks a turning point in the city's impressive and mesmerizing history and culture, so make sure to save up a few pounds for planning your next amazing holiday of discovering the beauty of Detroit.
Mexico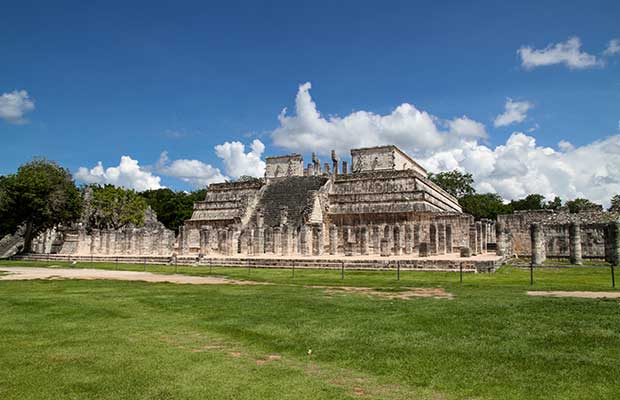 There are not many countries that offer as much diversity and opportunities for travellers on a budget as Mexico. The country offers a really vibrant and vivid experience for the eyes, taste buds, all senses and the soul with a fascinating culture, traditions and lifestyle that build up the unique national identity. The local landscapes are as diverse as the culture in Mexico with a vast range of beautiful views from the idyllic little villages and colourful colonial cities to the luxurious beachfront. Add to the whole experience the extra delicious Mexican cuisine and you will end up with the holiday of your dreams on a very affordable budget!
Transylvania, Romania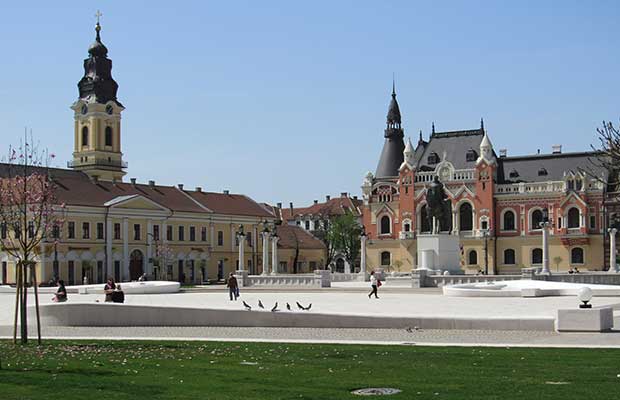 Surrounded by a dozen of mysterious legends and exciting myths, Transylvania might not be the first thing that comes to your mind, when considering and planning your holiday, but it is definitely a place worth visiting and a great opportunity for people on a budget to experience something entertaining and relaxing too. Although Transylvania is mostly associated with Dracula, there is so much more to see and do in this part of Romania. The neighbourhood offers a lot of ancient and well-preserved cities dotted around and in between the awe-inspiring forests.
One of the top activities, when visiting this part of Romania, are definitely trekking, bear tracking in the Carpathian mountains and certainly the bewitching Romani music. Dive deeper into the countryside and you will explore a number of abandoned Saxon villages. Romania is not only a very affordable holiday destination but with the growing number of cheap airlines represented in the country, Transylvania is just a direct (and cheap) flight away from almost all European capitals and big cities.
Cambodia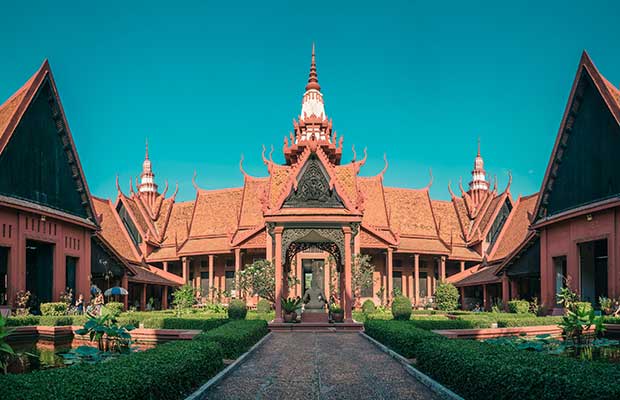 Cambodia is a small country with a big history and fascinating culture, indeed. Although the cost of visiting Cambodia is slowly rising in the past few years, the country is still considered a very affordable holiday destination even by people on a very tight budget. However, every penny worth it, because the country is offering a great deal of unique and quirky culture, a warm welcome and a lot of friendliness, breath-taking views and awe-inspiring landscapes.
Cambodia is also a home to the magnificent temples of Angkor, visiting which should definitely be a part of your bucket list and they attract thousands of tourists each year with an unbeatable beauty. Cambodia offers a vast and diverse range of unique accommodation options and whatever you adventure lands you in a small and idyllic village, a sleepy and beautiful colonial city, the bohemian riverside retreats or the surrounded by palms beach huts, you are guaranteed to have an amazing experience at a very affordable price.
Greece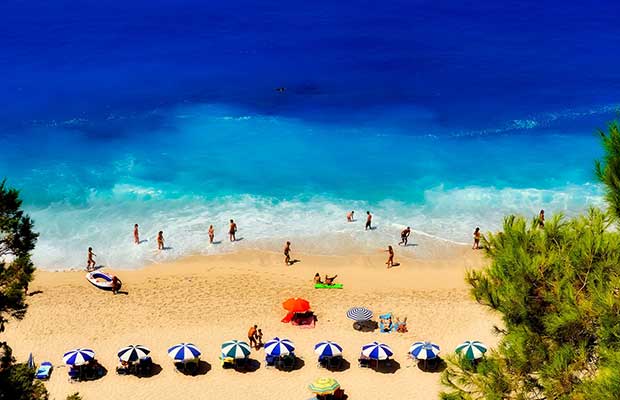 Greece certainly has the reputation of one of the Europe's top holiday destinations and it is surely not a consequence that the island country is attracting thousands, if not millions of tourists each year with its beauty, laid back atmosphere and endless beaches. The best part if that Greece is equally a home to many luxurious and fancy places, but also a great range of smaller, affordable, yet extremely beautiful and friendly places too. Greece is certainly an amazing destination for the budget-minded holiday seekers and you won't be left disappointed.
Soaking up the island sun and enjoying the turquoise sea water, exploring one of the most ancient histories in the world and what has remained from the awe-inspiring history of the country, munching on the best and freshest seafood cuisine, relaxing in the idyllic atmosphere of the smaller and friendly towns and villages, cutting loose at a beach party, no matter how you envision the perfect holiday, Greece has the full potential to leave a memorable experience and you will be quickly mesmerized by the country's many charms! Tourism remains crucial for supporting the local economy and Greece is still a very affordable destination for low-budget holiday seekers.
The Albanian Coast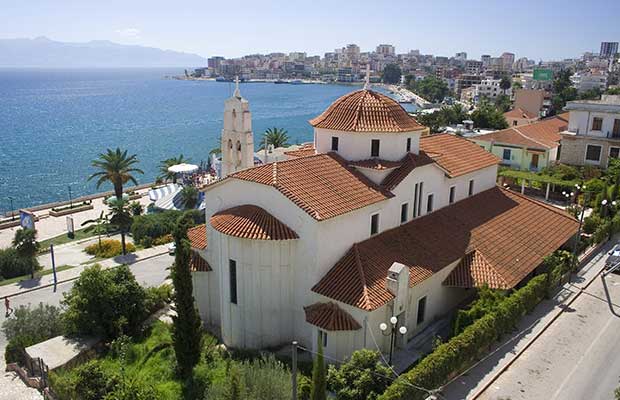 Many people do not know that Albania offers some amazing opportunities for a memorable holiday experience and the Albanian Coast remains one of the last unspoiled Mediterranean coastlines to offer a laid-back and relaxed atmosphere and a lot of natural beauty. With endless white-sand beaches and the bright blue Adriatic Sea waters and sun-soaked mountain peaks, Albania is certainly a magnificent and beautiful place. The surrounding rural landscape is surprising with many remains of ancient cultures that have left their trail and build up the contemporary image of Albania. In Albania you won't find the usual crowded resorts and summer holiday with an exaggerated price tag, so make sure to consider the country for your next holiday and enjoy every bit of this heavenly land.
The Philippines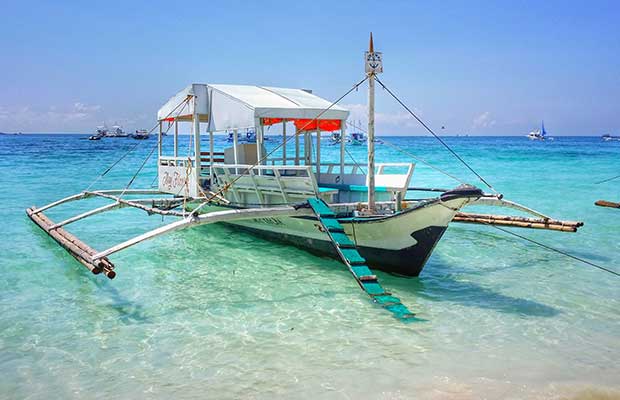 A very popular exotic holiday destination and with an affordable price tag at the same time, The Philippines are an amazing opportunity for those of you low-budget holiday seekers that are going for some special experience without splurging. An extremely diverse and unique country in a geographical, ethnic, historical and cultural sense, The Philippines will fascinate you, impress you and inspire you!
You can devote a lifetime to discover all the charms and beauty of the archipelago country and it still won't be enough! A home to some of the world's most amazing dive sites, endless beaches, surf spots and amazing cuisine, it is not hard to imagine the perfect holiday in The Philippines and in case the price is the only thing stopping you from buying a flight ticket, so not worry, because the country is offering very affordable options. Your wallet will still feel hefty by the end of your trip, but your heart will be full of amazing memories!
Leipzig, Germany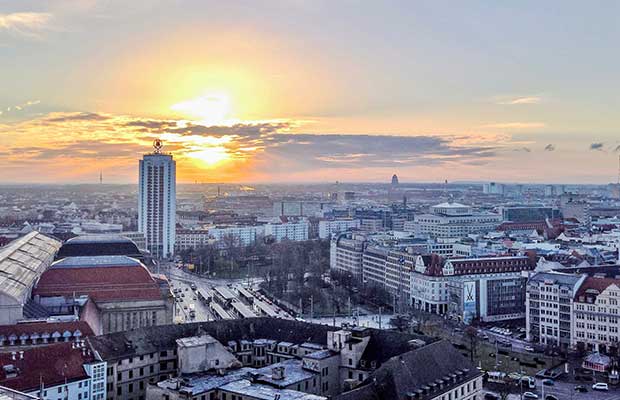 Germany is surely not the perfect destination for a summer holiday, but think twice and you might come to the conclusion that the country still offers amazing holiday opportunities all year-round. If there is a buzzing city in Germany, it is definitely Leipzig. Buzzing of culture, cutting-edge modern architecture and lifestyle, plenty of great bars and restaurants, cosy and atmospheric hotels on a very affordable price, the unbeatable sense of freedom and creativity and what not, Leipzig is surely going to win over your heart.
As you can imagine, the world is offering a lot, so many wonderful places and experiences and it does not necessarily need to cost you a ton of money in order to spend a memorable holiday week or two. So pack your bags, grab your half full wallet and do not worry about anything else but your happiness and pleasure!