Top 7 Chinese Street Foods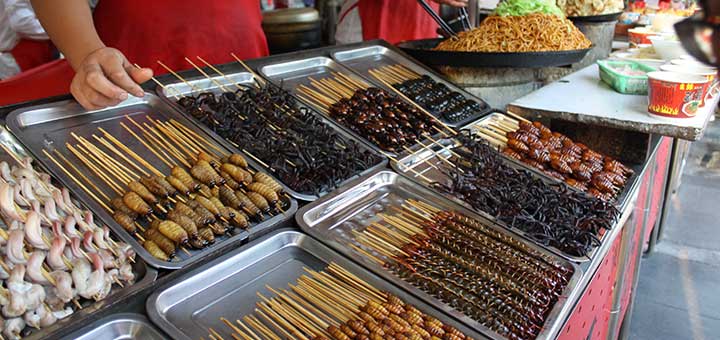 China is a large land that blends many cultures, traditions and diverse people. In a sense of culinary experience, China is as diverse as you can imagine, despite the fact that the country is mainly popular with a few emblematic dishes that are served all around the world. However, the authentic diversity and flavours in China are simply mesmerising and this is why, when visiting the country, although there are so many things to see and enjoy, traditional cuisine remains one of the priority experiences and a highlight of your holiday. Often quirky and non-traditional, but mainly extra delicious and fresh, Chinese cuisine is recognised as one of the most tasty ones around the world and trying and enjoying it in its natural home is more than a pleasure.
Traveling around China is nothing less than a taste buds and senses odyssey and you are guaranteed to leave the country with at least a dozen of new favourite dishes by the end of your holiday. Eating your way through the most delicious street food options is yet another level of amazing experience so make sure to keep reading and explore which are the top seven most loved Chinese street foods in this simple and candid guide.
When the sun sets down and even the smallest Chinese towns come to love, when the laconic makeshift street food stalls rise from nowhere and allure locals and guests from all around the world with a divine symphony of aromas, flavours and colours. Chinese street food is certainly not your usual handover cheeseburger menu at the local fast food place, but yet another ridiculously level of freshness, taste and pleasure.
Jiaozi (Dumplings)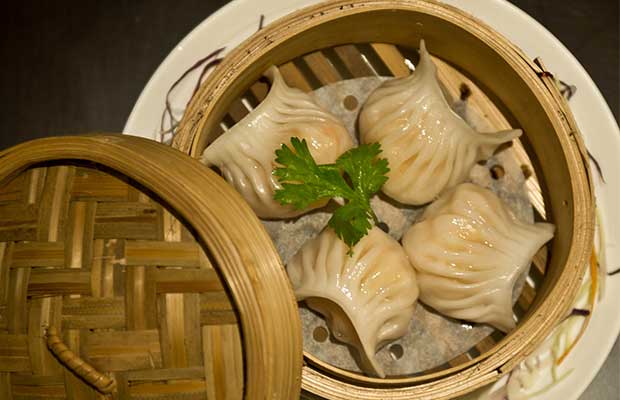 Almost every Asian culture has its own way of preparing and serving the ever so popular dumplings and when in China you should definitely try the local approach to these little doughy bundles of love and cosiness. You will find these bite-size, divinely little munchies sold practically everywhere and around every corner of the city or town, from tiny hole-in-the-walls places, through train stations and harbors to fancier restaurants. The way locals enjoy dumplings is by punching a tiny hole with a chopstick and then soaking the dumpling into soy sauce so the extra delicious mixture inside mixes with the yummy filling of meat and vegetables (usually pork and cabbage). Then soak your teeth into the divinely thin and soft dough and this will be your one-way ticket to food heaven!
In case you want to go deeper into the experience, many hotels and travel agencies offer dumpling-making classes if you want to bring back home the skills of preparing these little bundles of joy and eat them whenever you crave them. The traditions in Chinese families are preparing and serving dumplings to celebrate the end of winter, so you can consider this food option the traditional soul food of China.
Xian Bing (Xian Pancake)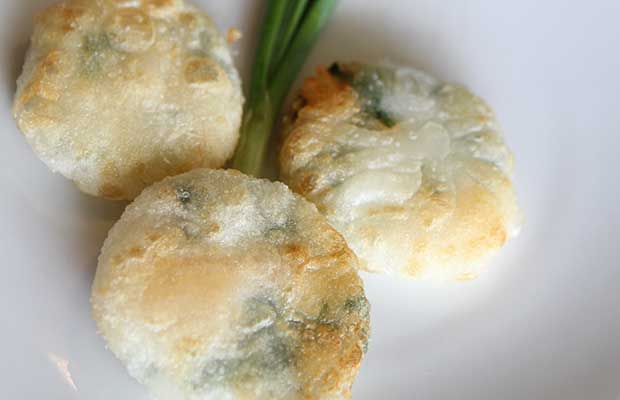 This delicious Chinese snack is the perfect blend between Chinese and Islamic culinary traditions. Simply read the description of how this tasty snack is prepared and served and you are guaranteed to start salivating in seconds – flaked meat is loaded between two thin discs of dough, complemented with a handful of cabbage, flakes of fresh ginger diced onions and a drizzle of Shaoxing rice wine and chili oil. Indeed, not your typical sweet pancake, but nevertheless an extremely delicious and filling option for very hungry people. Grabbing a xian bing from the Muslim Quarter in Xi'an is the best way to enjoy the most authentic taste of this delicious snack.
Jianbing (Beijing Pancake)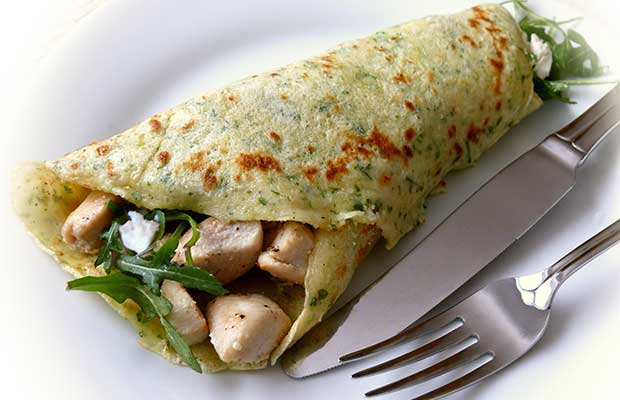 By now you can already assume that Chinese people love to consume their food in the shape of pancake, but believe us, the pancake style makes everything taste way more delicious! But Jianbing is not simply a pancake, but a more than two centuries old receipt that is one of the most emblematic street food snacks in the country for many years and especially in the capital Beijing (hence the name). This is why this munchie is totally worth the wait – a thinly spread batter over a hotplate is served with various sweet or savory topics of your choice. Next, a smaller sheet of crispy batter (bao cui) is placed inside and served.
Baozi (Steamed buns)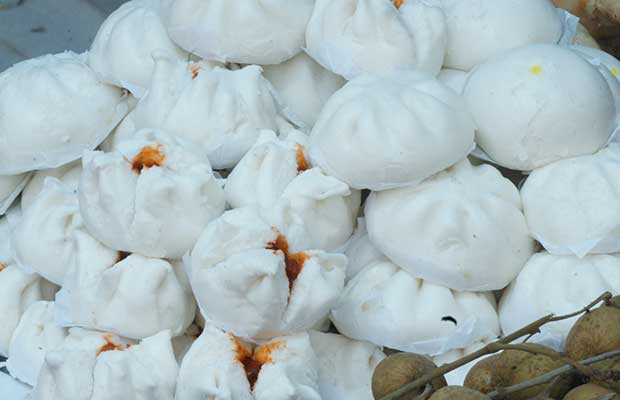 If you enjoy the Chinese dumplings, you are guaranteed to enjoy the steamed buns Baozi too. Yet another little doughy bundles of joy filled up with delicious filling for you to try out! The puffs of billowing steam you can spot locals and travelers to gather around are mostly sure coming from the baozi stalls, which are a very popular breakfast food in China. Baozi is most commonly served on a bamboo steamer basket that adds a lot to their authentic and specific taste and texture of the dough. The fillings are very vast and diverse, but mostly beans, seaweed or minced beef.
Tanghulu (Candied fruit on a stick)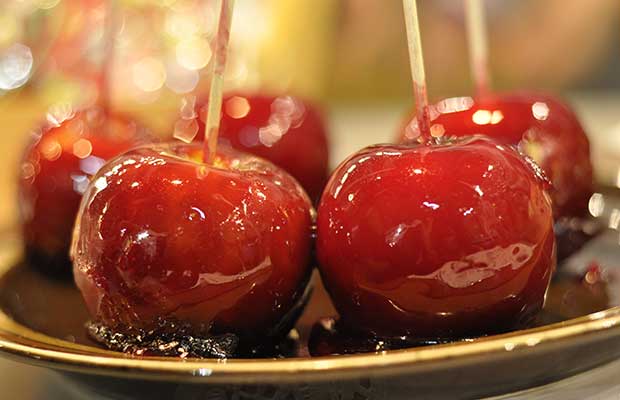 Here is the delicious suggestion in our guide that will satisfy every sweet tooth craving out there! Chinese and Asian people in general are not that much of a desert people, but they still have a dozen of extra delicious sweet treats you can purchase from thousands of street food stalls dotted around the cities. Tanghulu is practically fruits (mostly grapes, strawberries and hawthorns) that are doused in sweet syrup that crystallises and hardens and make the ultimate healthy yet extremely delicious lollipop.
Cífàntuán (Thick rice balls)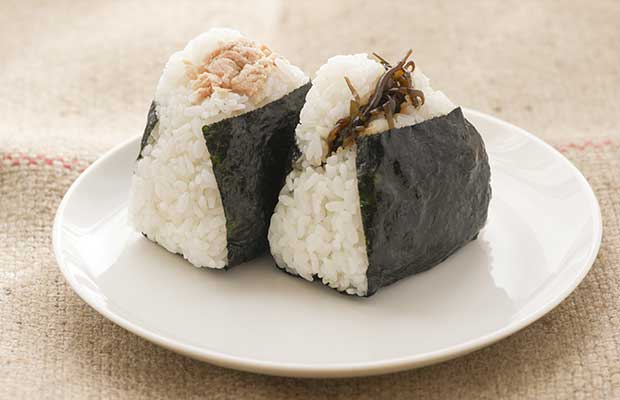 You know how much Chinese people love their rice! Cífàntuán is yet another popular breakfast option in China and the dish is prepared by wrapping steamy balls of rice in a crispy sheet of thin dough and then soaked in soy milk. Cífàntuán could be either a sweet or savoury snack, depending on the filling of the ricey-doughy-sushi-style balls.
Chao Fan (Fried rice)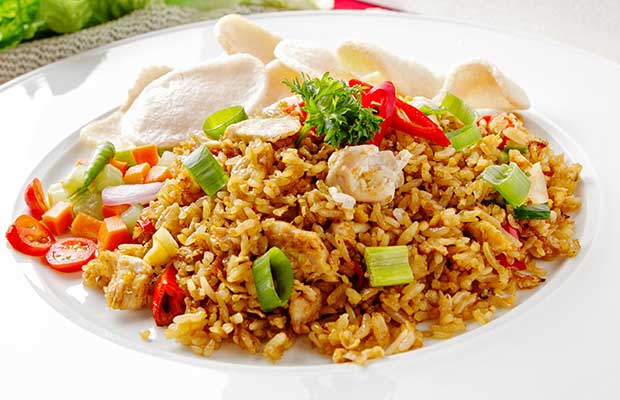 Chao Fan is indeed one of the most popular snack options in China and a well-respected staple in the menu of the locals. As simple as that, Chao Fan is indeed an ultimate favourite of guests and travelers too – an egg is cracked into a wok and then followed by rice, spring onions, small pieces of beef, chicken and pork, everything cooked on a high heat. This popular dish option sounds certainly more filling than the snacks you are used to, but you will be surprised how often you are going to crave and enjoy the hearty dish, when in China!