Brazilian Food Guide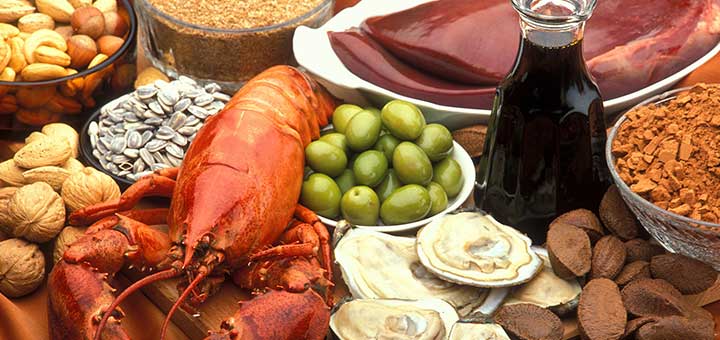 Get a taste of Brazil's best culinary experience! Brazil is not only amazing landscapes, fun beach activities, colourful festivals, passionate music and dancing the night away at a club. Brazil is offering way more than this and you will be surprised to find out that one of your Brazil's holiday would be the amazing, delicious, fresh, diverse and distinctive cuisine served in the country.
When it comes to Brazilian cuisine, it is really hard to make generalisations and gather a few dishes to call the most typical and distinctive ones for Brazil. It is mainly because of the fact that when it comes to Brazilian cuisine, the country is divided into a bunch of culinary regions and each area is popular with its typical and very interesting dishes and gastronomy inspiration. The more you have the chance to try, to more you will fell in love with Brazilian food and the way locals put their hearts and souls into preparing some simple, but very delicious dishes. In addition, nature has been and still is very good to Brazil, offering a bunch of fresh, backyard ingredients to mix in the perfect local dishes. With an impressive variety of delicious fruits, vegetables and spices you can see offered in every local market, Brazilian cuisine is a blessing for every foodie with its perfect balance of healthiness and deliciousness.
Regional cuisine
Brazil is divided into five main regions in a gastronomy context: comida mineira from Minas Gerais, mainly based on pork, vegetables (couve and collard greens are the focus here) and tatu (refried beans cooked with manioc flour) being the main focus; comida baiana from the Salvador coast with lots of fresh fish and shellfish and a drizzle of exotic with hot peppers, palm oil, coconut milk, fresh coriander; comida do sertao from the interior of the Northwest with lots of rehydrated, dried and salted meat, fruits, beans and tubers from the region; comida gaucha from Rio Grande do Sul with lots of meat (a rue paradise for carnivores), mostly grilled over charcoal; comida amazonica from northern Brazil, based mainly on river fish, manioc sauces, many fruits and palm products. The best regional dishes are, indeed, prepared and served best in their region of origin, however, you will find almost all types of regional cuisines served all across Brazil.
The must-tries
Of course, there are a bunch of Brazilian dishes, products and fruits that are recommended to try to every traveller and visitor of the country, besides the more in-depth regional separation of the food receipts. These are the staples of the Brazilian cuisine as a whole and you should definitely enjoy them for a full and authentic Brazilian experience. The staples feature steak and chicken that are served either with rice or beans or both, often with salad, fries and Farinha, which is dry manioc/cassava flour locals use for sprinkling over really everything they eat.
As simple as is sounds as a culinary idea, Farinha also comes in different variants. For example, fafora is toasted Farinha, often mixed with chopped onion and bits of bacon. This is one of the cheapest and most filling Brazilian dishes, so if you like the taste and want to fill in your belly and your energy levels without breaking the bank, make sure to order in all those small and simple restaurants by asking for "prato feito", "prato commercial", "refeicao completa" complete'ill get a large plate filled with the simple dish.
When it comes to hotel breakfast, do not expect way too much creativity and local influence, as most of the hotels are serving the pretty usual international breakfast. So if you are not keen on starting your day with a slice of cheese and eggs, better look for some authentic breakfast snacks offered by the street vendors, or buy some local fruits from the markets around. However, some hotels include local breakfast options such as pao de queijo – cheese ball made with manioc flour, tapioca – grainy pancakes with sweet or savoury fillings, etc.
In case we have to point out at least one national Brazilian dish, feijoada is definitely one of the competitors. Feijoada is a stew of pork leftovers, sausage, smoked ribs, beef jerky cooked slowly for a long with together with black beans and garlic. The result is simply mouth-watering and finger-licking, despite the fact that it doesn't sound that good when you think of the ingredients, but definitely a real heaven for carnivores! Once fully cooked, feijoada is served with slices of orange and pork crackling. If you want to enjoy your dish in the most authentic way, make sure to accompany it with shots of cachaça rum, and here you have it – the ultimate Brazilian Sunday roast served all day in restaurants.
For a sweet dessert, we highly recommend you the local fruits, as these are extra fresh and delicious. Some of the fruits' names you will find familiar, such as manga (mango), maracuja (passion fruit), goiaba (guava), limao (lime), but the rest are hard to pronounce names, but the taste definitely deserves giving a try – jaboticaba, fruta do conde, sapoti, jaca. If you want to try some really exotic fruits, pay attention to the Amazonian bacuri, acai and the extraordinary capuacu.
Street food
Street food and snacks are part of the whole thing of experiencing Brazil. Do not miss to visit lanchonete, you will find this mixture of café and bar at every corner of every town and city of Brazil. Bakeries or padarias as these are called in Brazil often have a lanchonete attached to them, which make them a good place for a quick and cheap snack together with your coffee or even beer. Some of the most popular, delicious and cheap snacks include empada or empadinha – a small pie with various fillings from carne (meat), or palmito (palm heart), or frango (chicken), or camarao (shrimp), or even mixed.
Pastel is a fried filled pastry, esfiha is a savoury pastry stuffed with spiced meat, coxinda is spiced chicken rolled in manioc dough and then fried, tapioquinha is a typical snack for the Amazon region, a pancake folded with cheese, ham, or other fillings of your choice. Salgados is the name of all savoury snacks in Brazil. Acaraje is sold by street vendors in Salvador – a delicious fried bean mix with shrimp and hot pepper.
Restaurants
When it comes to restaurants in Brazil, you will be surprised to find out that portions are very big and they come at a very reasonable price. However, keep in mind that places with cheaper prices are usually open for lunch. One of the best options offered by restaurants, but usually only around lunchtime, is the self-service comida por quilo, when a very wide choice of food you can try and enjoy is pricing according to the weight of the food on your plate. Another budget-friendly option is rodizio restaurants, where you pay a fixed price and eat whatever and as much as you want. You will find out that in the majority of the restaurants in Brazil, menus include a lot of grilled meat on charcoal meals and dishes, especially beef.
In many of the Brazilian restaurants, you will be served unsolicited food the moment you sit down. Usually, there is a low charge for the food (more like starters), and if you don't want it, simply ask the waiter to take it away. Brazil is a home to many ethnic restaurants too, mainly thanks to the generations of Portuguese, Arab, Italian, Japanese and German immigrants. In the majority of the Brazil restaurants, the bill comes with a 10% service charge. Despite the fact that this is not a mandatory charge, not paying it is considered bad.