Where to Find the Best Travel Deals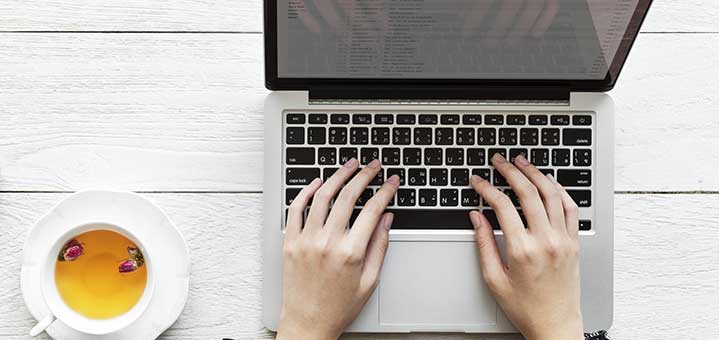 Thinking that travelling is a very expensive thing is what many people tend to do, despite the fact that in almost all cases, travelling worth it to the last penny. In fact, travelling could be expensive, especially if you are not familiar with useful tips and tricks for finding amazing travel deals that often can save you a fortune. Incredible travel deals, bargains and offers are happening all the time, and while you are wondering whether or not to use a spare budget on a memorable holiday or a weekend getaway, you are missing your chance to take advantage of all the amazing deals. Worry not, because today we will share with you some helpful tips and useful places, where you can find some jaw-dropping good travel deals and bargains.
Travel deals are the best way to travel as much as possible, when you are on a lower budget, or a holiday is simply not your biggest priority at the moment. Despite the fact that travel deals are not exactly the dream of people love planning for a long time, before making a decision, because deals often expire quickly and require you making quick decisions, even hopping on an airplane, train or bus in the next couple of days, a bargain ticket or accommodations usually feels like hitting the jackpot!
One of the common approaches that many hunters of travel deals tend to do is letting the deal decide on their destination. With that being said, we understand that you might dream of a certain destination, but not being able to find some great offers and bargains. Let that dream linger in time when in future you will be able to grab a bargain, but meanwhile, you can give a chance to a new destination you don't have plans for and let it surprise you. So whenever you spot a great deal, just grab it and then you can actually start planning. Just lock in the deal and then start considering how to make things work. In case you are not able to make a good plan, you can always cancel a flight ticket, for example, just do it 24 hours beforehand and you are not going to face the incurring fee.
Stay tuned for some great expert travel advice and recommendations, because we are about to share with you where you can go, whenever you are looking for great travel deals!
Flight deals
When it comes to finding and locking down the best flight ticket deals, one of the best websites to help you do so is Secret Flying, which is amazing for travelling from and to Europe. Two more great website options are The Flight Deal (amazing for travelling from and to the US) and Holiday Pirates (for amazing deals from anywhere in the world). In order to be able to grab the best travel bargains before they are all gone, make sure to subscribe to the newsletters to these three websites as well as to the websites to different aircraft companies. Getting all the best flight deals in your inbox will give you some great ideas and inspire you for travelling very soon, plus you won't miss anything.
Websites are not your only options, as you can subscribe to the social media accounts of travel agencies and aircraft companies. Hit the follow button on Facebook, Twitter and even Instagram and you will be able to get all the best travel deals, while you are drinking your morning coffee. Airfarewatchdog's account in Twitter is a good start.
Catching up with airline news is another great approach to keeping your eye on some amazing flight ticket deals and bargains. Being aware of changes in the industry, climate changes affecting the flights, the opening of new flight routes and so on is another great addition to following as many airlines news as possible, if you are an enthusiastic traveller. Some of the best places to go to are View from the Wing, The Points Guy (for owners of credit cards), One Mile at a Time (for some additional in-flight experience shared). Travelling from or to the UK – then don't miss to check out Head for Points too, so you can maximise your mileage.
Cruise deals
Well, flying is probably the first thing coming to your mind, when you think of travelling, but you should not forget that travelling and going on a holiday has many forms and shapes and cruises are definitely one of the many options on the table. Cruises tend to have the reputation of being very expensive, even luxurious, but this is certainly not the case! When it comes to cruise deals, you can approach your search for deals the same way as you would with flights – subscribe to the websites and social media accounts of cruise companies. Additionally, you can use the website CruiseSheet for some great deals and updates. The second-best website, when it comes to cruise deals is Vacations To Go.
Hotel Deals
Right after the budget for travelling itself, accommodation is normally the next big and expensive element of the whole travel budget of yours. Worry not, because the Internet is jam-packed with websites, apps and social media accounts allowing you access to the best hotel deals. To name just a few, we would recommend you following Airbnb (with an option for additional $35 off your first stay), Booking.com (great for hotel deals all around the world), Expedia (great for deals all across the US), Hotels.com (great for Europe and Western countries in particular).
Tours
While there is always plenty to do, whenever you are travelling abroad, tours are a great option for getting to know the new destination very well. However, in many countries the rule is that purchasing a guided tour locally could be much more expensive, this is why we recommend you keep an eye on those few websites – Intrepid Travel (amazing for smaller group and more intimate tours), Busabout (great bus trips and sailing adventures in Europe), Kiwi Experience (as the name suggests, this one is great for tours in New Zealand) and Context Travel (amazing for walking tours around the world).