9 Ways to Make You Feel Traveling… Without the Traveling Part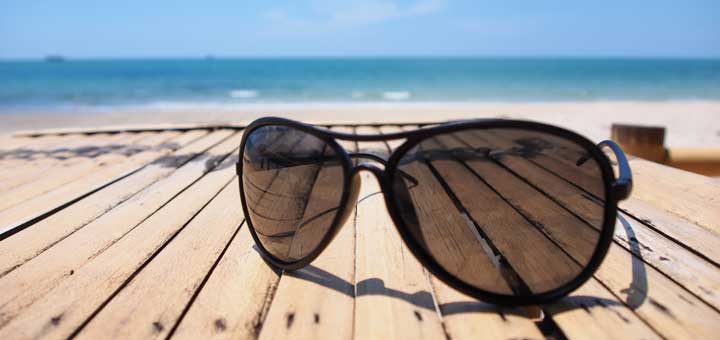 Yeah, we understand you… it is this time of the year when your budget is pretty much on the cutting edge of bankrupt. With all the Christmas gatherings, New Year's celebrations, presents for your friends and close ones, food and holiday feasts and all that jazz, your budget is probably not feeling its best and your wallet is far away in a kingdom of isolation and as it looks… it if the King. And right at this not exactly convenient moment, your travel bug begins reminding you of its existence. Such an inconvenient time and moment, indeed! However, travel bugs are travel bugs, they are pretty stubborn and impudent, not exactly having a manner of fact, always choosing the inappropriate time.
Well, there is no much to do, because travel bugs easily make your whole body and mind itchy for a new and exciting adventure you cannot afford at this very moment. If you have been back for a while from your last trip and starving to get on the road again, if you cannot wait to start planning your next journey, but your piggy bank is not quite up to your good intentions, then today we would like to provide you with a handful of simple and most importantly budget-friendly ideas on how to feel like you are traveling… without even travelling! It is time to shut this stubborn travel bug up, right?!
The good old outdoors
We often like to remind you that travelling is not always distant and exotic destinations you have never visited before, but travelling can also be considered the strolling around your neighbourhood and the next neighbour town too. Well, if you ask us, travelling, in general, is more as a whole and full-bodied experience and not that much the process of movement and getting from one point to other.
With that being said, getting to know your own town or city, discovering new and exciting ways to have fun although a local is a great way to feel like a tourist and satisfy your travel bug. Furthermore, it even does not have to include getting to the centre of the town, to the local high street or a neighbouring district. Sometimes just getting outside the house and breathing some fresh air can make you feel better, make you feel like you are somewhere else. Adding to this the whole hassle and fuss of the holiday season and how much time you have spent inside, a dose of fresh air is definitely going to help a lot!
Hit the road, Jack… but take a different route
Traveling, for once again, is not getting from a certain point to a certain point, but more like overall experience and usually something new and exciting. Closer to your own home, there are so many new things you haven't discovered yet! Next time you go walking your dogs or decide to go to work, or go to the supermarket, choose a route you do not usually use. It might take a few minutes more, but taking the wrong turn by design could feel like a whole new journey!
Travel from home
That is right, you can travel from the comfort of your own home too! But how to do that? It is easy, you can do something exciting and entirely forget that you are at your good old house. Adrenaline knows no borders and the four walls of your bedroom a certainly not a limit. With today's development of technology, there are many ways to experience an adventure in the comfort of your own home. You can also watch a movie or read a book dedicated to a country you want to visit, or browse the Internet and plan an imaginable trip and what you want to experience… believe it or not, but for a couple of hours, you can completely forget that you are sitting in your good old couch!
Try exotic cousins
Either from a take away shop, booking a table at a restaurant you have never visited, or trying some unusual and new receipts at home, but foreign cuisine is a big part of the whole experience of traveling and also a great way to discover a bit more for foreign countries and, after all, your taste buds will never know they haven't be transported to Italy or India, right?
Start following social media accounts of places
If you are really itchy for getting to know some new cultures, experiencing new things and discovering new places, social media accounts of different places, countries and cities are a great idea that can help you get half of the experience. We recommend you to follow your own town or city in Instagram and Facebook too, so you can always be updated with the new things happening and opening only a few steps from you. Deliberately seeking out beautiful places and interesting experiences in social media sets can satisfy your travel bug for a while, help you get inspired for your next real journey and work as a vision board… and speaking of vision boards…
Make your own vision board
You know what they say, your mind has the power and strength to materialize thoughts and if this is right, then what better thoughts to be materialized than you travelling ideas. The best way to envision, organize your ideas and dreams and help you stay inspired and motivated is making your own vision board with all the places you want to visit and all the things you want to experience.
Change your usual spots
Always meeting your friends at the same bar, always visiting the same mall and stores, always visiting that 'special occasion' restaurant for your birthday or wedding anniversary… well, if you want to feel and experience something different, new and exciting, if you want to feel the same way you feel, when you are travelling, then be a tourist in your own town and start visiting different and new places you have never visited before… right at your own hometown! So step through the door of your favourite café or store and go seeking something new!
Learn a new language
Besides the obvious benefits and advantages of learning a new language, this also can help you satisfy your travel bug a lot… and also get inspired for upcoming trips. After all, a foreign language is not simply a language, but an essential part of foreign culture and history, everyday life, traditions and lifestyle. This language can help you discover so much more than you have ever expected and thought of!
Finally… book a trip
In case nothing of the above mentioned helps satisfy your travel bug and stop the itch for hopping on the next flight or bus, there is really one last resort for you and one final cure – get back out on the road. After all, a big part of our existence as humans is the constant desire to move and improve, getting better by travelling as a great way of education is simply a must. Do not restrict yourself, because, it might be cheesy, but as you know, we only live once!