The Travel Insurance Industry Benefits from Rise in Tourism and Innovations in the Space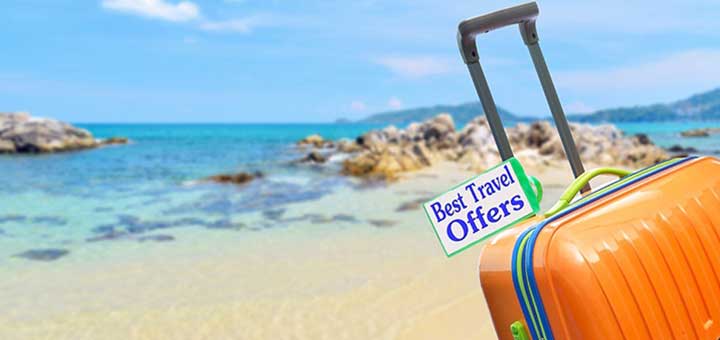 Travelling is an exciting experience for sure. However, it comes with its share of risks. Some of them include baggage loss, trip cancellation, medical emergency, natural disasters such as earthquakes, floods, etc., loss of cash, and others. Hence, preparation is a must. So how do you prepare? Well, by having a travel insurance in place. It is a vital part of your travel as it gets you covered financially for all the problems such as those mentioned above or other unexpected events that you may face during the trip, thus minimizing your financial expenditures and letting you enjoy your trip to the maximum.
The market for travel insurance is maturing and growing with numerous factors such as a rise in tourism, growing globalization, and increased travel rules and regulations. The research firm, Allied Market Research forecasts that the travel insurance industry is expected to generate $28,264 million by 2022, growing at a CAGR of 8.5% during the study period, 2016-2022.
A slew of companies in the space is coming up with novel services and products to cater to customers' demands. For instance, Bajaj Allianz General Insurance, an insurance company based in India, announced the launch of a unique service for its travel insurance customers in August '18, where customers are needed to just give a missed call to a single number to ask for assistance. In July '18, PT. Asuransi Wahana Tata (Aswata), a private insurance company, launched a travel insurance service namely Aswata Travel A+ with the aim of offering more integrated financial solutions to its customers. In September '18, FWD Group, the insurance business of investment group, Pacific Century Group launched a mobile app called FWD Flyer that offers customers with several financial benefits.
Bajaj Allianz Introduces a Unique Service
The service launched by the Bajaj Allianz General Insurance allows customers to give a missed call on +91 124 6174720, a unified number across the world to request assistance. The aim of launching the service is to help customers quickly in the time of need. An immediate call back is received from trained executives who answer all queries of customers regarding the policy, claims process, the location of medical facilities within the vicinity, the action to be taken in case of loss of passport, or luggage delay or misplacement.
The missed call service is free that all travel insurance customers can avail. Sasikumar Adidamu, Chief Technical Officer, Bajaj Allianz General Insurance said, "This missed call facility is a step towards being there with the customer when they need you the most and provide them with immediate assistance solving their major cause of concern of facing the unknown while travelling overseas."
Travel Insurance Service Introduced by Aswata
The travel insurance service called Aswata Travel A+ was launched by Asuransi Wahana Tata with the aim of better serving its customers. According to Christian Wanandi, President and Director at Aswata, the new service was launched at the time of the company's 54th anniversary and was approved by the Financial Services Authority (OJK) on July 9 '18. The product adds to their portfolio of products, including OTO A+, Griya A+, Usaha A+, to give better services and protection to our customers. According to Eduardus Agus Setya Dharma, the retail marketing and sales director at Aswata, Travel A+ offers up to 38 protection benefits to customers during their travels home and overseas. The service can is accessible to customers at the company's network of 70 branches across Indonesia.
Mobile App Developed by FWD
The mobile app called FWD Flyer addresses customers' every travel insurance need. It offers them features such as cashless medical treatments, claims regarding travel such as baggage or flight delays, and the purchase of travel insurance for future trips. Available on iOS and Android devices, FWD Flyer app allows the company's customers to enjoy the service by getting their medical expenses paid in Singapore without needing to file a claim.
It comes with an eCard, which allows travellers who fall sick during or after a trip to receive the required treatment at any of FWD Singapore's panel clinics without paying beforehand. The app also allows travellers to locate the nearest panel clinics and doctors. The intuitive online claims portal in the app allows the FWD customers to provide the required information, thus allowing them to quickly and conveniently submit a claim.
Ahishek Bhatia, FWD Singapore's CEO, and Group Chief Officer of New Business Models said, "At FWD, our goal has always been to incorporate new tech innovations to provide our customers with an unmatched, seamless experience when making claims. Our newest app is the second digital initiative we've rolled out over the past two months. We have more in the pipeline; as we aim to bring even more simplicity and convenience to our customers' entire claims process."
---
About Author:
Sharmistha has always had a keen interest in reading and writing. Though an engineering graduate, she forayed into the field of writing due to her love for words and the urge to do something different. Allied Market Research has given her the chance to gain knowledge about different subjects. She aspires to make each of her written works a piece of art.