Top 10 Things You Must Have in Your Travel Backpack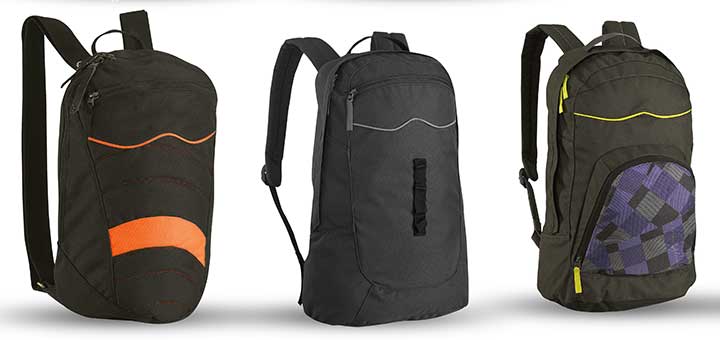 In the excitement of a forthcoming trip, we usually forget to pack one or more essential items that are required during the journey. Here is a list of top 10 must have's that can ensure a smooth and peaceful vacation.
According to the Hitchhikers Guide to the Galaxy, the only thing you ever require to travel across the mind-bogglingly large universe is a towel. In present-day Earth, however, you do require a few essential items that can be the difference between tranquillity and agitation. A travel backpack can accommodate these important ingredients, along with more customary items, to ensure you carry your belongings safely throughout the duration of your trip. Here is a list of the top 10 must-have essentials for your travel backpack.
A Good Travel Backpack
Before we delve into the must-have items for a stress-free travel, it's imperative to first have a good backpack to accommodate them. Backpacks represent our passion with adventure, constant movement, learning, and escape. It should not only be comfortable, durable, and stylish but should also be able to protect your contents from dirt and water. Backpacks can be manufactured out of different materials, like cotton canvas, nylon, cordura, polyester, leather, and polycarbonate. A traveller can also shell out some money to invest in a smart bag, one that comes with a GPS tracker to help you locate if it's misplaced or stolen.
The demand for backpacks, or travel bags in general, has intensified globally as a result of increasing travel and tourism. According to the latest report by Allied Market Research, the Global Travel Bag Market was valued at $15,045 million in 2016 and is projected to reach $24,027 million in 2023, growing at a CAGR of 7.1%.
A Separate Compartment Dedicated for Essentials
A traveller must be aware at all times where his essentials – money, passport, and tickets – are stored. They can either be kept in a separate compartment in the backpack, or in a special travel wallet tied around the waist. These essentials must never be kept with any other belonging in the backpack, as its arrangement is usually lost by the second or third day of travel. Having a separate compartment also allows you to quickly check if you have packed these items before moving, as these can easily be left under the pillow or in the nightstand of your hotel room.
Water Bottles
Although it's recommended to drink two litres of water each day, the quantity usually hits three when you are travelling. Therefore, it's essential to pack either one two-litre bottle or two one-litre bottles into your backpack.  In places where water doesn't come packaged in bottles, you can use your own bottles to keep water at all times with you – which will ensure you stay hydrated for most of the day.
Power Bank
This is probably one of the most important items that you can accommodate in your backpack. Today, most of our digital appliances finish their charge within a day. A power bank will help you to charge your gadgets on the go, ensuring that you stay connected to the rest of the world using your smartphone or have an optimum charge on your digital camera to take that elusive photograph.
Medicine Kit
The chances of you falling sick during the first few days of your travel are high. It usually occurs as the physical body requires time to adjust to the new environment. Having a pack of over-the-counter medicine with you at all time will ensure that you can quickly take an antidote to your symptoms, without having to wait for a trip to the medical store.
Hand sanitizer / Disinfecting Wipes
There will be several instances during your travel when you have the urge to indulge in some local delicacies. Carrying a hand sanitizer or disinfecting wipes will ensure that you enjoy some street-food without having to worry about falling sick. They are especially useful during long bus travels, as most of them don't have a basin or a sink to wash your hands.
Toiletries
Every part of the world has a different system when it comes to using a toilet. If you use toilet paper to clean up after, make sure to carry a few rolls of it in your backpack. Having toilet rolls will also ensure that you can relieve yourself at any place while travelling.
Headphones and Portable Speaker
Good quality headphones or earphones – especially noise cancelling ones – will allow you to submerge in music while mitigating the clatter of the background. Portable speakers are useful to blast out some selective tunes while in a deserted place, where the sound echoing off nearby landscapes will only enhance your travel experience.
Sleeping Gear
A traveller must take every opportunity to catch up on some sleep while on a trip. For this reason, it's advisable to pack a travel pillow, ear-buds, and eye-mask in your backpack. While a good travel pillow supports the neck while you try to take a nap while sitting upright on a bus, the ear-buds and eye-mask drown the light and noise from your surroundings. These essentials will ensure that you never feel tired while travelling around.
A Philosophical Book
Travelling broadens the minds, so it's vital that you take opportunities in between to delve into a philosophical book. Reading throughout the duration of your trip will help you to understand different perspectives of the world, not to mention help you subside boredom when the network is down.
These are the top 10 must have things in your backpack while travelling – assisting you to have a hassle free journey while discovering the wonders of the world.
---
About Author:
Sharmistha has always had a keen interest in reading and writing. Though an engineering graduate, she forayed into the field of writing due to her love for words and the urge to do something different. Allied Market Research has given her the chance to gain knowledge about different subjects. She aspires to make each of her written works a piece of art.