Useful Travel Websites You Surely Didn't Know About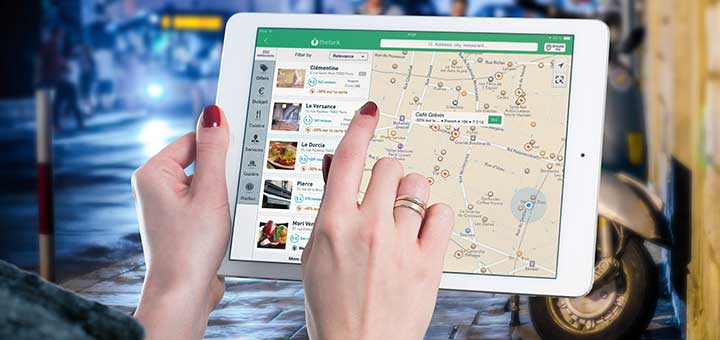 With the winter holiday season just around the corner, the excitement for travelling more and experiencing some new and exciting things definitely reaches its highest levels. There is no doubt that Christmas season is all about family gathering and spending the most of your time at home, but this does not mean that you are not allowed to plan a short trip abroad or a romantic weekend getaway in the shape of domestic tourism before the holiday.
In case you are looking for new and interesting ways to travel, it is hard to make up your mind for a cool destination and you are in need of inspiration, or you are simply browsing for budget-friendly travelling options, we are sure that you will find today's article very helpful! So let's follow our website's tradition and let us present you to a bunch more helpful travel websites you probably didn't heard about… but you will find very useful indeed!
At LoveHolidays we have revolutionised the way we offer you holidays. We provide four flexible payment options to choose from, in a bid to make holidays more affordable for everyone. After all, there is no feeling quite like booking your perfect getaway!
Triptease is a website that uses almost the same conception as the popular Airbnb. The website provides you with the opportunity to browse hundreds of accommodations and user-provided itineraries around the world and thanks to the website's engines you can find many great and budget-friendly offers to meet your preferences and needs. One of the best things of websites such as this one is that they provide you with an opportunity to experience a bit of a different travelling experience than simply booking a hotel room, meet new local people, make friends and find best ways to get to know the local culture and lifestyle in a better way. Ain't it funny how such a simple change in your travelling habits can lead adding up so much more to your worldview?
One more similar website to the previous two mentioned, Homestay is designed to inspire your wanderlust by offering you many opportunities for user-generated, personal accommodations. Although this feature of the website is, without a doubt, highly useful and helpful, the focus of the website is on meeting and connecting to like-minded people, who love travelling, getting to know new cultures and meeting new people from around the world. The website offers a tailor-made travelling experience for everyone, so don't miss to check it out!
Anyone familiar with Skyscanner? Well, Skiplagged offers almost the same concept and it is a website that helps you find the cheapest flight tickets for destinations from all around the globe by making use of hidden city opportunities. Layovers are often a very good strategy, in case you are looking for the cheapest and most budget-friendly flights, so expect that Skiplagged will help you discover all hidden layover gems on the map and save you some pennies.
Have you ever wondered how long it will take you to reach from London to Paris by train? Or from Barcelona to Lisbon by bus? Naturally, you wouldn't know the exact time needed for getting from A to B and this is when Rome2rio comes in handy, helping you better organise your time, when travelling and on holiday and making sure you are wasting as less precious holiday time as possible. Rome2rio provides you with the useful feature of checking and estimating exactly how long your next trip would take over a number of transportation methods.
Tired of checking all those aircraft websites and railway online timetables? Then we have a good alternative for you because The Man in Seat 61 will provide you with great ideas for alternative travelling methods around the world. So if you rather take a boat, train, bus, or whatever not that traditional way of transportation instead of a play, The Man in Seat 61 will become one of your best friends and main helpers if organising and planning your next trip. Just make sure to plug in your start and end points and The Man in Seat 61 will do the rest of the job for you!
Ever struggled with a jet lag? It is definitely not a pleasurable experience! When you are on a holiday and you want to make the most of your time from the first day, not wasting your time in sleeping and adapting your organism, but the annoying jet lag is simply not allowing you to do so, the best way to overcome and handle this issue is by using Jet Lag Rooster. The website provides you with personalised sleeping schedules to help you avoid your jet lag on your next trip. Just make sure to plug your travel details at least three days before the trip and Jet Lag Rooster will make sure you are feeling full of energy and ready for exciting adventures, once you reach to your holiday destination.
Are you up to splurging a bit for your holiday? Maybe you are into some tourism indulgence this year? Is a luxury travel what Santa gifted you with because you were a good one all year round? Then Black Tomato is your helping hand because it provides you with the option to organise your own, luxurious and tailor-made travelling experience. We definitely recommend you checking out the Unusual Holidays section for a once-in-a-lifetime experience!
In case you are a responsible and eco-friendly traveller, a human being that wants to decrease their carbon footprint and interested in sustainable tourism, then you will find the Responsible Travel's website a very interesting and helpful place. Responsible Travel is a travel agency interested in providing sustainable tourism opportunities to their clients from all around the world so that you can enjoy your holiday and be kind to and preserve the earth as much as possible. It is not just a non-traditional travelling experience because the focus is on a more friendly and better global community with an emphasis on respecting every culture and environment.
Have your travels abroad landed you a position working overseas? Aside from saving and budgeting, Bankrate also provides resources to help you use credit cards to save on travel costs and earn rewards that allow you to travel even more. Be sure to check out this important resource, in particular, that's all about preparing your finances for a living (and working) abroad.
Our river cruises combine standout service and culture-packed excursions with nightly entertainment and a choice of restaurants and lounges. It's not just the cruise that's included with your package, either – your flights, transfers, three meals with drinks per day, your tips, and your luggage allowance all come as standard. When it comes to destinations, our European river cruises tick off everything from big-name cities like Budapest and Vienna to hidden gems like Cochem and Durnstein. River-wise, our itineraries sail on the Rhine, the Main, the Moselle, the Danube, and the Dutch and Belgian waterways.
Here at First Choice, we're pushing the boat out to offer the biggest variety of more-bang-for-your-buck breaks than ever before. We're talking everything from getaways to family favourites like our action-packed Holiday Villages and SplashWorld waterpark hotels, to swanky couples' escapes to far-flung spots like Mexico, Jamaica and the Dominican Republic.
We've been taking people to the mountains for over 35 years – and more people from the UK and Ireland go skiing with us each year than anyone else. We're also part of TUI, one of the world's leading travel groups. You can book with confidence as all of our ski holiday packages include flights, transfers and accommodation, and are covered by ABTA and ATOL protection. Plus, you can book your lift passes, equipment hire and ski school direct with us too, so you've got everything you need to make the most of the mountain.
Our goal is to help your visitors plan their rail journey and get live train running times, accessibility, and facility info. Trainline is Europe's leading train and coach app. We work with 270 rail and coach companies to offer our customers travel to thousands of destinations in and across 45 countries in Europe.