10 Travel Resolutions to Make This Year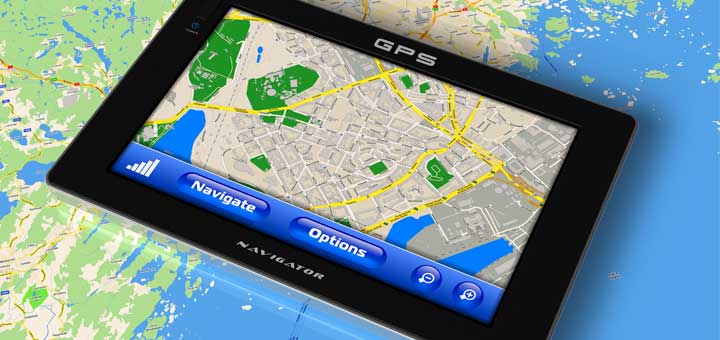 With the beginning of the brand new and shiny 2017, it is the perfect time to make some resolutions. This time let your resolutions and dreams happen and enjoy the results of your inspiration and motivation (and be more stubborn). So when the end of 2017 and you are making yet another retrospection of the past 12 months, you will feel satisfied and bring a new, exciting and precious collection of moments and memories in the future.
This year we would like to offer you a few, actually 10 amazing ideas and inspirational desires that you can fully and truly make happen in the next twelve months and not regret it at all! All of the ten ideas for New Year's resolution we would like to share with you today are related to travelling and how to make travelling part of your life more successfully and without any regret. So if you are one of those people that would like to incorporate more traveling in their lives, to get out of your comfort zone in 2017, to prioritize traveling or simply to hop on the wagon of an unforgettable journey, but you need some extra motivation and ideas, here is what we would like to tell you! 10 New Year travel resolutions that are a must for 2017.
Travel more sustainably
The brand new and shiny exciting year marks the opportunity for a fresh start and, of course, a great chance to think where, how and why you want to travel in the upcoming months. Along with changing our lives by incorporating a lot more travelling to it, which is the best way to learn more, educate yourself and even improve yourself. In 2017 we can make the effort to make our world a better place and once again, this can happen through travelling.
There are many ways to do something good while or because of travelling and let us remind you that 2017 is announced as the International Year of Sustainable Tourism for Development that means you are highly encouraged to appreciate travelling as a form of personal and global education. To learn and respect foreign cultures and histories by contributing for straightening the global peace between different nations. To gain a better understanding of how travelling and tourism affect the environment and economics too and a lot more.
Get away from the big sights
Although emblematic, iconic and definitely a must when visiting a foreign country, the big and well-advertised sights of one country are not its one and only image and they are just a fraction of the full-bodied presence of the country on the map or in the history books. Famous monuments are definitely amazing to visit and enjoy, but there is also so much more to explore and discover as well as encourage smaller local economics, visit less-visited cities and regions or be one of the less to explore remote places.
Be confident in travelling your own way
There are many online and other types of sources that along inspiring and motivating you to travel are often responsible for the misconception that there are 'right' and 'wrong' ways and approaches to travelling and tourism, when all that matters is someone's personal perception, desires, requires and preferences and nothing more. Be sure to ignore statements and 'rules' like this, because we encourage you to travel and explore the world the only way that worth it – by truly enjoying it in your own way, the way you feel comfortable with and happy with.
Go on that unforgettable dream journey
There always comes this time, this specific moment in our lives that we want to go on that exact journey that has been always included in our bucket lists, or on an unforgettable journey that spontaneously just pops up in our heads. No matter if you covet and plan this travel for a long time, or you are quick to hop on the next flight or train, be sure to do it because this type of journeys is worth it the most. Often this type of trips and travels are more than the average summer holiday because they are emotional, rewarding and give food for the mind and soul.
Visit at least one new city
New Year is opening windows of new opportunities for us, so visiting at least one city you have never visited before this year is a great way to reward yourself and do something good. Exploring and discovering new things and places is ever so exciting and amazing and you do not need to think too much about your next destination. Simply choose a new city within a few hours drive or few hours of flight distance, whatever it works for you, and go and spend some unforgettable time there!
Pamper yourself
Travelling is an expensive hobby, indeed, thankfully there are many ways and ideas on how to travel on a budget. But this year make something special for you and next time you are travelling somewhere is sure to pamper yourself by booking a night or two in an expensive hotel or visit this very expensive restaurant for some fine dining.
Appreciate nature
In general, when we think of travelling we often think of big cities, hotels, bars and big and famous sights, but travelling also includes enjoying and experiencing nature's heritage at its best, so this year, when travelling, make sure to appreciate local nature too in all its beauty and amazingness.
Improve your photography skills
They say that unless you do not take a picture of it and post it on a social media site, it has never happened. Although we do not agree with this at all, we definitely would recommend you to do whatever you can to improve your photography skills and take all those dreamy and amazing pictures of all the places you manage to visit in the upcoming twelve months.
Learn about the history of the places you visit
Before skipping straight to the big sights and famous spots in the countries and places you are visiting, it worth it to take a bit of your time and do a research and an effort to learn a bit more about the history of the country or place you are visiting and we guarantee you are going to enjoy it. We know that considering the fact that days or weeks spent in a foreign country are never enough to experience this place in its whole, so learning more about the local history is often not a priority, but remember that it is a rewarding and great experience.
Have fun!
Finally, do not forget to have fun, because the main and most important matter of travelling is having fun and enjoying your time!