The Most Budget-Friendly European Airlines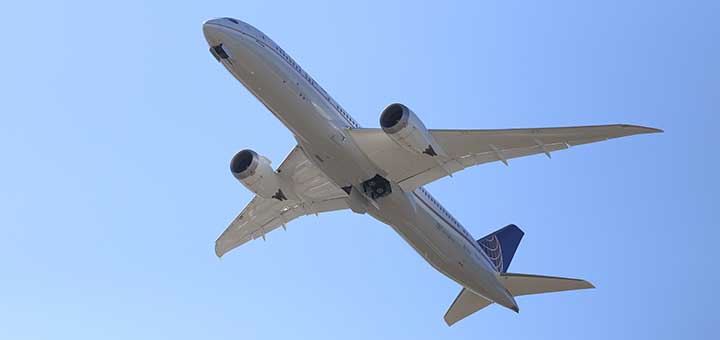 Traveling might be an expensive pleasure, but it is surely a pleasure that everyone wants to experience every now and then… or all the time. In fact, investing your money into traveling and such kind of experiences abroad is one of the smartest things you can do ever, however, there are some hacks and tricks even in investing in traveling and some people are the alive gurus of smart travel investments. There are many secrets of budget-friendly traveling that have not been revealed yet and the best on-a-budget travelers are probably going to keep their secrets for quite some time, but this does not mean that there are not some common truths and tricks that can help you save some money, while on a holiday and we are about to discuss them today!
Are you keen on sacrificing the comfort of a first class flight in order to save some money and invest them in actual experiences, when you are abroad, or even more traveling? In fact, everyone would enjoy the comfort, luxury and elegance of a first class flight. Simply envision all the additional led space, the privacy, the fancy food and the access to a number of other luxuries and comfort that you are never going to experience in the crowded and noisy business class salon.
However, when you are flying for only a few hours, does it really matter if you are going to sip on a glass of champagne, or share a seat row with a noisy baby and a grumpy parent? Well, we guess that it definitely does matter, however, if you are keen on sacrificing the comfort now and in this situation, you are more than guaranteed to be able to save a little fortune you can then invest in a better hotel room, experiencing even more wonderful things, when abroad. In fact, if you have the money to splurge on a luxurious flight and luxurious holiday, good for you, but most of us are trying to save some money and keep the wallet hefty instead empty before the holiday starts, so here are a few simple, but very useful ideas!
With today's economy and progress in the tourism sector, there are so many cheap flights and budget-friendly airlines you can take advantage of. Of course, there are never going to offer the comfort and luxury of a first class airline service, however, if you are traveling within Europe, you are lucky to always be within a few hours away (at most!) from the main European capitals and cities, whatever your starting point is, so when it comes to short-distance flights, the smartest thing you can do is saving money by choosing the budget-friendly airline option. One thing to keep in account, however, is that budget-friendly airline tickets are not necessarily the cheapest option out there all the time.
There are many situations, when the standard airline ticket will cost exactly the same amount of money as what you think to be the cheapest flight option on the market, so keep your eyes peeled for discounts, seasonal offerings and last minute deals. In addition, if you are traveling for longer and you would like to take some more personal items with you, keep in account that most of the budget-friendly airlines are going to charge you additionally for luggage and that the charge is pretty serious, so always look at the grand total of the price with all charges and fees included and then make a final decision. Other than that, cheap airlines are an amazing option to travel and enjoy the world, even if you do not exactly have the money to splurge on holidays and tourism.
Most of the European cheap airlines offer an access to all European capitals and big cities. You can take advantage of planning your holiday very early and get the deal by buying impressively cheap flight tickets in advance too. Sometimes the price of the flight tickets is so low that the cab that will drop you off at the airport will charge you more! So traveling with a cheap airline could be one of the most satisfactory and great deals in the world.
One of the best and easiest way to find and compare cheap flights is by using Skyscanner. The website has a very customer-friendly interface and it is easy to understand how it works and navigate around. Just pick a starting point and your destination and the preferred date of traveling and the website will provide you with the cheapest flight options available. Most of the time the top results will include the most popular cheap European airlines we are going to mention today, however, sometimes, depending on a season, destination and discounts available, you can get a better offer from a standard or higher class airlines, so do your research thoroughly.
Other than that, you can take your time and check out some of the most popular, budget-friendly European airlines and find amazing deals.
For the past number of years, WizzAir managed to make greater progress of becoming the most popular European budget-friendly airline. With ever so growing interest and customer base, WizzAir is constantly opening new routes and destinations, so your chance wandering around and enjoying Europe for just a fraction of the price of a standard flight ticket grows higher and higher with each year. Today WizzAir offers plenty of options for traveling around Europe on a decent price and you would definitely enjoy that. However, always make sure to check the additional airline and baggage taxes that may pop up along the way.
easyJet is one of the most popular and established budget-conscious airlines you can use and enjoy, when traveling around Europe. The airline company has a route map that rival all its mainstream competitors and will lead you to whatever European capital or big city you have in mind for just a fraction of the price of a first class ticket.
Ryanair is slowly but surely gaining its popularity of the cheapest European airlines and there is no wonder that the fan base of the airline company is growing within minutes! With amazing, simply impressive travel offerings and fascinating ticket deals like 10 euro for a one-way ticket to the most popular European destinations, flying with Ryanair turns out to be cheaper than taking your local bus to work or university! If this is not a great deal, we don't know what else could be!
Although the company is mostly recognised for the great holiday package deals they offer on the British market, it is not a secret for anyone that you can purchase an impressively cheap flight ticket from Thomas Cook too. The only downfall of this airline is that most of the flights are available only within the summer season until early autumn and no longer in the colder months. However, if you are planning to travel in the summertime, or spend your summer holiday in one of the many wonderful main European cities, Thomas Cook is a very cheap option for you to travel!
And here you have it – the most affordable and easiest ways to travel within Europe and enjoy the beauty of some of the most amazing and wonderful European destinations! Next time you are freaking out because of the transport costs, when you are planning traveling, simply remember that there are many budget-friendly airline options available to help you save your money and invest them in living the best life, when you are on a holiday!