How to Afford to Travel: How Much Does a Travel Cost?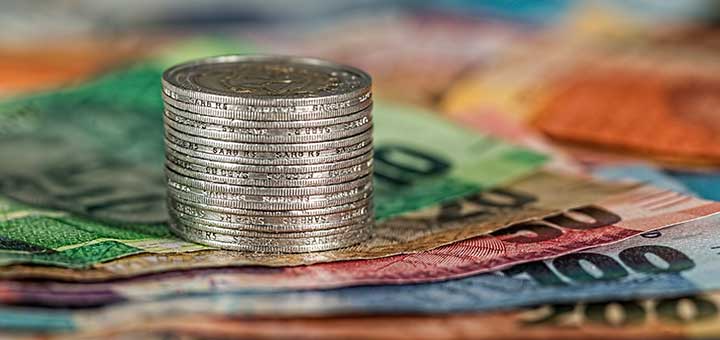 Travel costs money and travel can be expensive indeed. Today we continue with some useful ideas and tricks on how to enjoy an unforgettable journey. So let's waste no more time and explore all the great ways you can take advantage of in order to make the most of your travel while benefiting from some discounts and deals and make your bookings and reservations in a way you have more than enough money… even if you are on a budget!
When and where to go
It is not a secret for anyone that such a thing as a high season does exist for the majority of the places around the world. Furthermore, it is not a secret that visiting a popular destination during its peak season when everyone wants to visit it is definitely a way to spend more money. So if you want to travel but you are on a budget you have to make sure you allow yourself a good flexibility when it comes to deciding when and where to travel. Flexibility and time are two of the huge factors you want to consider when budgeting for your journeys. The more flexible you are, the more options you have when you are travelling on a budget. The more time you have at a destination, the cheaper you can stretch out your transportation and accommodation options.
There are two important things to keep in mind when booking a travel. The first one is currency conversions. Once you decide where you want to travel, make sure to look up the currency rates in that country. If you don't have any particular ideas about where you want to travel, just compare the currency of your country with the currencies of other countries and see where the rate is lower, which pretty much in which country your quid will stretch further. Depending on which country you are from, when going to notoriously expensive countries you won't be able to get as much for your money as you will be able when going to less expensive countries when changing into the national currency of the country.
Not only does the currency play a part in making a difference in how much you are going to spend when in a foreign country but so does the cost of living and the overall standard of living in the country you are visiting. It doesn't take a genius to figure out that more expensive countries will allow you to travel for a shorter period of time, while cheaper countries will stretch out your journey.
What to spend your money on
We recommend you make a list prior to making any bookings and reservations. Start the list with the biggest expenses and create your travel budget to see how much you will need and how long you go for.
Airfare
Plane tickets are normally the biggest cost so the more you are able to save on them, the better. Look for discounts and deals. In addition, sometimes round-trip flight tickets tend to be less expensive.
Accommodation
Accommodations will typically be your second biggest cost and the more you are able to save up and cut back the cost, the better. There are a lot of cheaper accommodation options in every country. Normally, places such as hostels, Airbnbs, HomeAways, Couchsurfing, etc. are considered to be the cheapest accommodation options in all the countries around the world. It is even better if you are able to stay with friends and family members which will save you a lot of money too. At the end of the day, it is all about how comfortable you want to be with your accommodation. Do not automatically exclude hotels too because you can find some great discounts out there. In general, there is a variety of accommodation options to suit any kind of budget you are looking at.
Tours
Tours tend to be another major cost when you are travelling. You can opt for an organised tour because a lot of times they budget certain things into the price of the tour such as accommodation, transportation, food, even additional excursions. So that the initially expensive tour you are looking at may turn out to cost even less than what you are able to organise yourself once you start budgeting all the elements of the tour included into the price.
Tourism offices
Take a trip down to your local tourism office in the country you are visiting or browse the website. Tourism offices tend to be one of the most underrated resources nowadays but they list out dozens of tour providers and tour operators, hotels, activities, places to go eat, which you can find very useful. A lot of times it will take you hours to search the internet and find all those smaller local providers that offer services on significantly lower price and cost while you can find all the names and contact details you need just one click away.
Watch your start
The first few hours or days in a new country are definitely the time when it will be the hardest to be frugal and mindful with your money. Knowing when to save up your money, when to spend them, and when to stretch if hard to grasp on while you are new to a country and this is exactly when the majority of the travellers are paying the majority of the unnecessary costs during their journey. Budget travel starts the day you arrive, otherwise, you risk running out of money in the middle of your travel.
Activities
Activities are one of the main reasons why you are travelling and you probably want to save enough money on them. You definitely don't want to be that traveller who doesn't have any money at all to do things because you won't be able to enjoy your travel. So budget your activities by making a list of the top ones you want to do for sure and make sure to save up enough money for them too. Many cities around the world also offer city passes which are discounts on packages of activities and places to visit.
Food and drink
Food and drinks are definitely one of the easiest budget to adjust while you are on the road. Once again, it all depends on your personal comfort and preferences but you can save a lot by cutting back the food and drink expenses significantly. Cooking your own food and opting for a cheap or discounted supermarket products and the food is a great way to not break the bank. However, many travellers do believe that trying out local dishes is part of the whole experience. In case you are travelling with a limited budget but you still can squeeze a bit of eating out into, look around for cheaper places, forget about the fancy restaurants, opt for street vendors and cooked food from markets.