Holiday Survival Tips and Tricks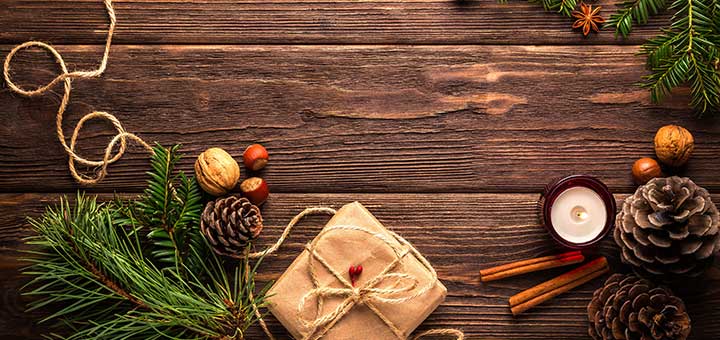 There is not a secret for anyone that travelling during the holiday season is one of the most stressful and definitely one of the most expensive experiences you can ever put yourself through. However, we often do it due to many reasons – we are travelling back home for the holidays, we have enough days off work to finally visit the country we have dreamed of for so long, etc. However, all this does not help us get away from the fact that there are millions of queues packed. There are a lot of first-time travellers out there. And the weather is pretty much unpredictable in many corners of the world. But then again, we still want to travel during the holiday season. So without further ado, here are some very helpful tips and tricks on how to survive holiday travel and… actually, enjoy it!
Go to the airport as early as possible… well, and reasonable too
We recommend going to the airport at least 3 hours earlier because there is no getting away from the fact that there will be some really long queues, especially if it comes to a big and important airport. So instead of dealing with the high risk of missing out your flight you better go early.
Check in online and pick your seat
It may be an additional cost to pick your seat, however, travelling during the holidays is the best time to splurge on that. Picking up a seat on the very front of the flight will help you get off the plane quickly, which is especially important if you have a connecting flight which you can easily miss out. In addition, checking in online will help you have your boarding pass with you which means at least one queue less to waste your time with.
Track your flight and know where your flight is, anytime, all the time
There are many ways to do that, there are plenty of online and offline apps you can use to do so. Using at least one of the many apps available you will be able to see where your flight is and what is happening all the time, you can check out if the flight is delayed or cancelled. You will be able to find the most up-to-date flight information.
Follow the airlines and airports you are going to on social media
This will allow you not only keep track of up-to-date information published online that both concerns your flight and the airport, but you will also be able to keep an eye on holiday discounts and promo codes you can use to make holiday travelling at least a bit less expensive. In addition, if something goes wrong, you will always be able to contact the airline/airport immediately.
Have contact numbers
Once again, if something goes wrong you will be able to contact the airline/airport immediately and prevent waiting on long queues on the airport of people waiting to get information and an answer to their questions. In addition, make sure to have the contact information of everything else you have booked or you are planning to do – accommodation/hotel, activities, car rental, and anything else in your final destination.
Opt for paid lounges
It is this time of the year you are going to spend some money so why not spend some more and pamper yourself with the experience. These are particularly helpful and enjoyable if you are going to spend a lot of time waiting at the airport during connecting flights. You can use websites such as Sleeping in Airports in order to find what are the best lounges at an airport and what are they offering.
Increased air traffic during the holiday season pretty much means an increased amount of luggage
The more baggage – the higher the chance of struggling with lost luggage. So if you want to make sure that your bag will reach the final destination you better opt for carrying on only. Also, if your flight gets re-scheduled or delayed, you already have your bag and all your stuff with you so you have the freedom of using whatever you need and carry with you. Since they don't have to transfer your luggage and you already have your bag with you, you also have the freedom to get a better flight or a better connecting flight. However, if you opt for a carry on but you don't know how to transport all the gifts you want to give to your family or friends, the best recommendation is to ship them. In fact, shipping the gifts can also be the less expensive option.
Assume that you will be waiting in a queue at some point of your holiday travel
In this case, make sure to bring entertainment, otherwise, you will be very grumpy and very mad by the end of the whole experience. There are many options you can choose from depending on what you fancy but you can bring some audio books or real-life books, movies and music on your phone or tablet, etc.
Make sure that all your electronics are fully charged
That way you will be connected to your friends and family all the time and you can use your entertainment all the time. Yep, most of the airports out there have outlets you can use to charge your electronics but guess what, these are most probably going to require some sort of waiting in a queue too. In addition, make sure to bring some spare USB battery chargers with you that you can also use to charge all your electronics. Noise cancelling headphones are another great way to enjoy your entertainment while waiting at the airport and do not be bothered by all the surrounding noise. Remember, airports during the holiday season are least to say packed with people.
Sleep at the airport
If you have enough time in an airplane or at the airport you can plan to sleep. In this case, make sure to bring a spare pillowcase with you that you can fill in with some extra clothes and use it as a comfy pillow. Eyemasks and earplugs are your friends too!
Plan your connections and make sure you have enough time between your connecting flights
Often times people do not leave enough room during their connecting flights and they increase the risk of missing out of the flight. After all, you never know if all flights and transportation methods will run on time, especially during the holiday season.
Make sure to eat before you get on the plane
This way you won't have to pay extraordinary airlines fees for airline food that is not necessarily even delicious. There are far more options at the airport for you to choose from and munch on something delicious.
Bring snacks on the plain
First of all, your favourite snacks will help you feel good. In addition, if your flight is delayed or there is some sort of change in the schedule of its departing/landing time, you will have some snacks to munch on and not be hungry.
Plan alternative trips
If you are unfortunate and your flights get delayed or cancelled and you really cannot wait for the next flight, you can try to plan alternative transportation methods beforehand and get the advantage of a bus, or a train, or anything else convenient and fast enough.
If your flight gets delayed, go and sort that immediately
Go in the queue and while you are waiting in line make sure to call the airline company directly and try to re-schedule as this can save you a lot of time. You can also try to contact them through social media. If all phone lines are busy and you cannot seem to manage to contact them, try to contact the overseas English line as this one is probably going to be not that busy.
Keep cool and keep calm!
Whatever it happens, the most important thing is that you are healthy and ok! Do not stress over some stupid things.