Tips How to Travel Alone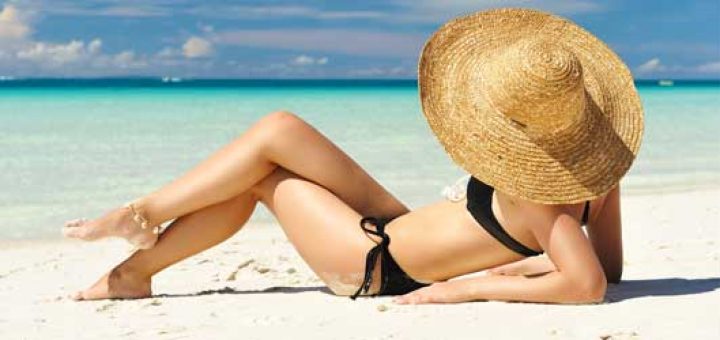 Traveling is always in some shape or form getting out of your comfort zone. No matter if you are travelling to the next big city or small town, to a nearby country, or to an exotic and far away destination abroad, the idea of travelling is very much exciting… and a little bit stressful and overwhelming too. Surely, it is not the easiest thing to go out of your comfort zone, but is always a good thing, because through travelling you are making your zone of comfort, happiness and feeling good ever so bigger and larger.
The perks of travelling are so many and so obvious, so we do not feel the need of sharing them all with you because you are most probably familiar with all of them. Today's topic is all about travelling alone – an idea not many people feel comfortable with. Today, we will share with you all the benefits of travelling alone, how not to feel stressed and how to spend a lot of quality time in your own lovely and wonderful company!
You want to go somewhere, but you do not have a partner to travel with? Well, considering travelling in your own interesting and funny company, it does not worth it to put off your dream journey just because you are alone in this. In fact, if you are afraid of the idea of being just by yourself, please remember, there would be plenty of people you are going to meet throughout your journey! In fact, the pros of the travelling solo are far overweighting the cons.
Not feeling lonely
When travelling with someone else it is natural that you focus a lot on your partner and you are going to have a very solid system of sounds, sights and unsaid words that will help you understand the desires and needs of each other during the trip. Of course, such a relationship is great, but this also works as a distraction. Traveling alone and not having someone to think of is the best way for you to be really, truly present and experience each single wonderful moment.
You get more open to your surroundings and also you seem more approachable to the new people you are going to meet. Meeting new people is not only a great way to not feel lonely when travelling solo, but also a wonderful way to build new and exciting friendships, to learn more and experience something different and wonderful. This will help you discover more about the world, more about different people and most importantly – more about yourself. And the best thing is that you are going to meet more locals and fellow tourists per minute than in a normal day at home!
Eating out
Eating out in a country abroad can be a bit more expensive and not that fun when travelling alone, but it is not necessarily to be that way. A formal dining is probably your best alternative. Street food is amazing to save some extra money and experience the authentic flavour and taste of the local cuisine. You can also try a self-service café, a local-style fast food restaurant, a small ethnic eatery, a supermarket deli, or even a slice of pizza! We recommend you to spend your money on more interesting and fun experience than a fancy restaurant. Still, if you like to eat with a company, you can eat in places so popular and crowded that you will need to share a table. You never know who you can meet and start a small talk with!
Night is not scary
Well, streets are crowded and cheerful during the day, but when the night comes, you may feel these cheerful streets feel cold, sad and scary. No need to feel that way. Actually, the main streets of the big European countries are crowded even late at night, also very beautiful, almost magical when the sun is down. Do not miss your chance to go for a walk, enjoy watching people, window-shopping, illuminated monuments. You can also take an advantage of the wealth of evening activities and entertainment – visit a concert, watch a movie, puppet shows, folk dancing, some local festival or specific local activity and more.