The Mesmerizing Tuscany's Cuisine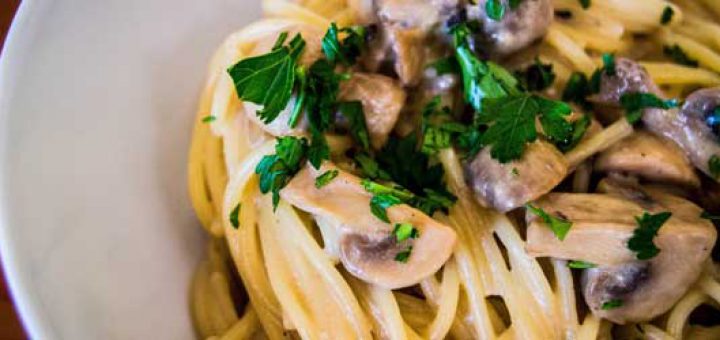 Italy's cuisine is popular around the world with its simple and traditional yet very delicious conception. While you won't be served in Italy with a plate of modern and contemporary vision, eccentric composition and avant-garde conception, Italian cuisine will win over your heart with cosiness, simple yet intense flavours and more than fresh products from local farmers. There is no secret for anyone that Italians have their big secret how they create a cuisine so stunning and mesmerizing with products so simple and easy to find everywhere. Perhaps this is a secret hiding in the way they irrigate their vegetables, perhaps the secret is hiding in the marine air of Portofino and Palermo, or perhaps it is the magic of growing under the Tuscan sun.
Going on the trail of the red sauce
Today we are following the trace of the red Italian sauce Bolognese with the hope to puzzle out at least a small bit of the best kept Italian secret about how they serve the world with food that feels cosy and is finger-licking. Food that feels like right from your grandma's oven! We focus our seeking on revealing the secret of one of the most popular Italian cuisines – the Tuscan cuisine with all its earthy, rustic and homey feeling.
In fact, in many countries of the world you have the wonderful opportunity to try Italian cuisine from all regions of Italy, but are these opportunities as authentic and as delicious as they are if you take bite after a bite in a cosy pizzeria in Florence or Milan? For many people around the world, Italian food means deep fried cutlets swimming in a red sauce topped with a rich layer of gluey cheese or overcooked spaghetti, reheated and served with the same generic red sauce. Fine dining in Italy, however, is far from this conception!
Reaching to your fridge at 2 o'clock for the cold leftovers from the Italian dinner you have just experienced a few hours earlier is definitely how Italians like their dining and it is to some extent not showing respect to all older ladies in Italy that are specifically serious about food and how food should be prepared. A short woman in black dresses and their mysterious but very delicious dishes covered with fragrant and warm red sauce is how Italian cuisine should be enjoyed.
Italian is a code word for delicious
But only when the Italian food is authentic and made from people that really understand and feel the charm and spirit of the country. Now, you do not need to feel bad for enjoying spaghetti with meatballs, but if you want to experience the real, genuine Italian feel you should know that meatballs are not going to please your cravings.
Here is a list of 10 popular foods you need to celebrate, when in Tuscany:
Fettunta – Do not think of leaving Tuscany without trying the regional bread. In general, Italian people worship their bread and it is almost disrespectful if you denial to try the regional bread… or forget to try it! In the main city of the Tuscany region – Florence, the traditional bread is known as fettunta – a freshly toasted piece of Tuscan bread with a crispy exterior and soft heart, generously rubbed with garlic and dazzled with rich olive oil and salt.
Panzanella – Bread leftovers? Do not even think to throw them away, this is a mortal sin! Tuscan farmers use the bread leftovers to make the infamous bread salad by adding sun-ripped tomatoes, cucumbers and spicy onion. Do not forget the olive oil, it is a necessity in every Italian meal! Simple, but very delicious indeed!
Ribolita – In Tuscany it is all about the bread, so you are going to find bread as the main ingredient in one more traditional receipt for the region – ribolita, a bean and kale soup that is served with toasted bread.
Torta di ceci – Torta di ceci is worshipped as a favourite Tuscan street food. Torta di ceci is a thin savoury cake that is crispy on the outside and soft in its heart, made with chickpea flour. That is right, Tuscan Italians love their beans! The torta di ceci is very delicious with a sprinkle of black pepper on top – simple, but finger-licking!
Acquacotta – Acquacotta actually means cooked water and refers to the time in past, when the region was really poor and people needed to be very creative in adding a flavour to the modest dishes. Acquacotta is a vegetable soup enriched with a poached egg and a bit of pecorino for extra taste.
Pappa al Pomodoro – Pappa al Pomodoro is the comforting food of the region of Tuscany. This is a bread tomato soup and although very simple, it is able to warm your soul like nothing else!
Castagnacciog– This is a unique chestnut cake that is ideal for the colder days with its rich and unique flavour. The case is dazzled with fragrant olive oil and sprinkled with some rosemary, with a natural sweetness from the chestnut flour.
Potato tortelli – Tuscany has its own special receipt for fresh filled pasta – potato tortelli that are served with a fragrant ragout or meat sauce. This is probably the favourite dish of every family in Tuscany, the heart of every Sunday lunch.
Chicken liver pate – Chicken liver may not sound like the most delicious food under the sun, but believe us, the way Tuscan people are preparing it to make it so tasty. Chicken livers in Tuscany are cooked with vegetables and a lot of butter.
Lampredotto – Lampredotto is the fourth stomach of the cow, cooked in a fragrant sauce. Purchase it as a popular street food option, you will be served a panino bread soaked in broth and with a generous serving of lampredotto with salsa verde.