Tips for Couples Travel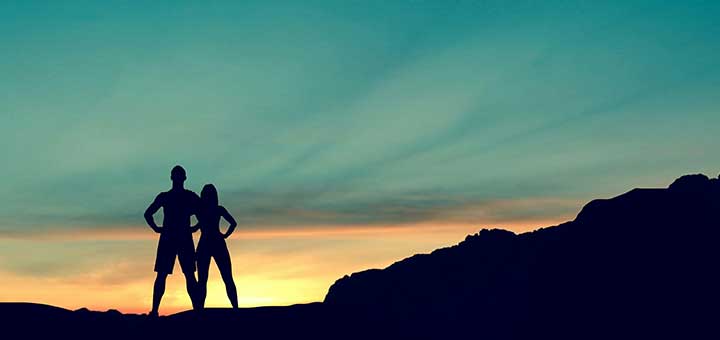 Couple travelling can be very exciting and an amazing way to make your relationship even stronger and get to know each other even better. However, couple travelling can also be nerve-racking and when you are abroad, in a cool, new, and exciting place, and you are with your beloved one, you definitely do not want to experience bad and uncomfortable emotions. This is why a few of the good, old, and handy couple travelling tips and tricks can play a major role. While the topic of couple travelling can be very polarizing for the majority of us, it is something important you should discuss and be aware of with all its ups and downs. So without further ado, let's start exploring this broad and interesting world and share some useful ideas and tips.
How do you compromise on decisions when you both want to do something different?
Having different opinions and different ways to explore a few places is something completely normal for the majority of the couples travelling out there. Of course, being in a complete harmony with your soulmate is something very amazing and yet very rare. Especially while travelling. However, this is not something you should be afraid of and escape admitting. Having different opinions is good. Getting into a fight is, however, not the right way to approach the situation. Making compromises is an essential part of not just couples travel, but of every relationship in general. Just make sure you are not losing the balance, so at the end of the day, everyone can be happy.
Having a discussion about it instead of simply arguing is not going to lead to something productive. You can both compromise on visiting just one of the places one of you have in mind this time. But next time the other one gets to choose what are you going to visit and do. Of course, you can also compromise on visiting both places but dedicate less time to each one, if possible. Sit down and recognise who of you both is truly passionate about a certain place, a certain thing, a certain experience – this is the best piece of advice that can be offered.
Should you have specific "roles" while travelling? Do you mix up?
As it is with your relationship during your normal, everyday life, it all depends on the situation who will be the more proactive one. Who will be the leader is a certain case? Who will be more dominant in some scenarios? The same mixing up of the roles is totally appropriate while travelling too. Yet again, it is important to make compromises and mostly make sure that the other one is feeling ok, comfortable, and happy. In addition, make sure to split the whole "work" related to travelling (such as booking flights, researching, researching a place, making travel plans, even taking pictures and driving) and decide who is better at doing something, who is more passionate about doing something, and make sure to choose the roles that come naturally to you or your partner.
Is there a difference between how the arguments play out when you are travelling vs home base?
One important thing you should remember is that fighting a bit more often with your partner while you are travelling is totally ok at least while you are not hurting anyone's feelings. In fact, many couples start fighting more often while travelling, because there are so many more decisions you have to make compared to your everyday life. Where are you going to stay in? What are the plans for the day? Where are you going to eat? What are you going to visit or experience, etc…
Adding to this the pressure of being out of your comfort zone, often a bit more tired, a bit hungrier, and even lost the majority of the time, fights are a common thing. However, once again you should remember that putting yourself in your partner's shoes, trying to understand and make a compromise if needed is very, very essential.
Will you experience travelling benefited aspects of the relationship?
Of course, you will. The most important thing is that you are blessed to be with your soulmate. You both can explore and enjoy a whole new and wonderful piece of this vast and diverse world we all live in. You have someone at all times to support you. This is something very important considering that you are out of your comfort zone. You have someone to share your happy moments with immediately, someone to talk to and discuss, something to make you feel safe in a tricky situation, someone to hand out with and don't feel bored. At the end of the day, all those happy moments and memories you are creating together will make your bond even stronger.
In a conclusion, if none of the advice and tips above work for you, one very significant thing to remember is that travelling should be a positive experience. Being in a relationship should be a positive experience too. It not necessarily looks that positive at all moments, but at the end of the day you can both explore and try what works for you specifically and what will make your bond stronger and your shared life happier. Love yourself and bon voyage!