Do I Need Travel Insurance?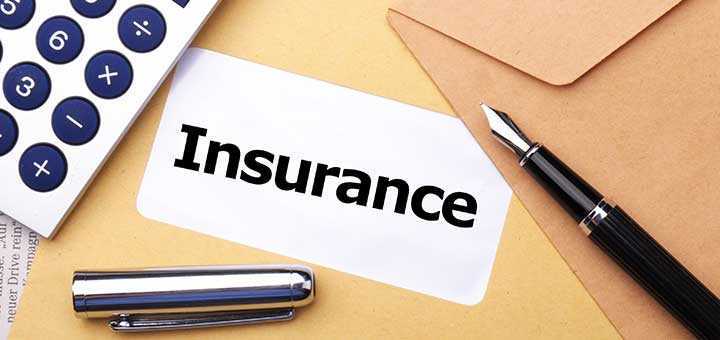 Before leaving for your travels, there are a lot of details and extra things you should organise. One thing many travellers often forget is to get a travel insurance. Part of the reason why a lot of people avoid getting a travel insurance is that it can be a very overwhelming experience when you first start looking for a travel insurance. In addition, some people are travelling with a travel insurance, but they truly don't know enough about what they are and what they are not covered for. Ok, we totally understand all the reasons why you are not delving enough in the world of travel insurances as it is one more boring thing you should at least consider before the exciting trip of your dreams finally comes. However, travel insurances can be actually something very helpful and useful.
Here are the most important things you should know when you are considering a travel insurance policy. It can be medical insurance, trip cancellation, trip interruption, loss of personal belongings, or any combination of those.
Single Trip VS Multi-Trip (Annual)
A person's insurance policy can be purchased for a single trip, or you can opt for a multi-trip annual plan. The single trip policy is pretty much self-explanatory. The annual trip policy can cover you for an unlimited amount of travel throughout the year. It states that you are not out of your home country for longer than the maximum allowed consecutive days at any time. It doesn't take long until the multi-trip annual policy starts paying itself if you are travelling at least a couple of times a year. It is important to know that some countries want you to show proof of insurance when you are applying for a travel visa. You should always check your country's government website for any travel advisories for the countries you are planning on visiting.
Medical Insurance
When it comes to a medical insurance, it is overall affordable, but you can consider the overall cost of your trip. Emergency surgeries and a broken bone can cost thousands and thousands when you are abroad and a medical insurance can cover it all. But this same relatively affordable medical policy can turn out to be more expensive if you are over 50 or you have any pre-existing medical issues. In this case, some people prefer to not get a medical insurance for shorter and lower risk trips. However, we don't advise this.
What is not covered?
It is important to know that most of the policies will not cover high-risk activities such as rock climbing, skydiving, scuba diving, and other sports and activities you are more likely to be injured. Depending on the policy, they also may not cover an emergency helicopter ride if you are, let's say, out in the wilderness alone and waiting for help. You will also be denied coverage if you are injured while under the influence of drugs and alcohol.
If you get hurt
Call your insurance company as soon as it is possible and let them know you are hurt or injured. Sometimes they can directly build a medical provider for the treatment you need, most of the time you will have to pay from your own pocket and they will recover the cost later.
Trip Cancellation Insurance
Trip cancellation insurance is helping you recoup some of the non-refundable costs when you have to cancel your travel for reasons that are out of your control. Reasons as a death in the family, or a natural disaster preventing you from travelling, etc. Trip interruption insurance is designed for when you are already travelling, but you need to cut your trip short and go back home. Both policies will cover some non-refundable costs including tickets, tours, hotels you may have already booked. There is, however, a lot of exceptions and you should be very particular about reading the fine print.
Theft or Loss of Personal Belongings
This insurance is designed for theft, damage, or loss of a baggage and can also cover for important documents such as passports and drivers licenses. For example, if your luggage gets lost by the aircraft company and you don't get it until the next day. The insurance company will provide you with money to buy whatever you need as essential items until you receive your bags. Along with this, there comes a big list of items that are out of coverage and in this case you will get nothing.