Travelling the World with Electrical Devices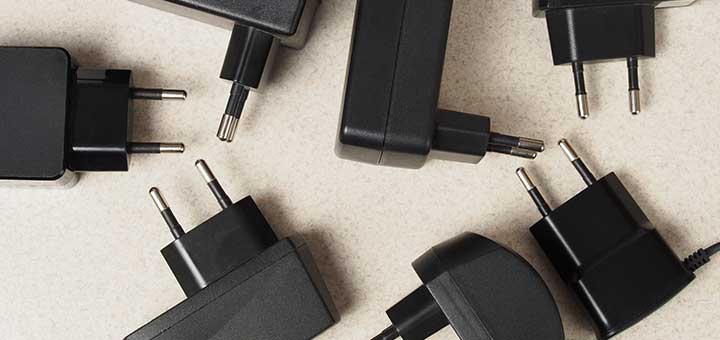 You are planning to travel abroad and among the priorities in your luggage will be your favourite electrical devices you cannot live without – your laptop or tablet, a phone, of course, for keeping the contact with your family and friends, uploading pictures, and checking out addresses and destination while you are in the foreign country, a camera for capturing all those magical and exciting moment, your flat iron and a curler for keeping it stylish and cool even when you are constantly on the road, plus a bunch of known and unknown little and larger devices you may want to take with you and enjoy while you are hopping on the world's roads.
So if you are planning to take any electrical device with you while you are travelling, then this is the right article for you, because today we are going to talk about the most important things you need to know if you are planning on plugging anything into the walls in a foreign country.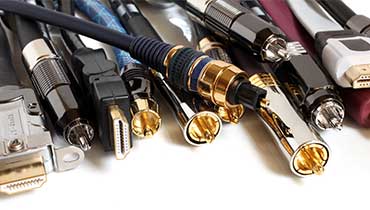 First and foremost, electric outlets around the world don't use the same plug shape, which means that in the majority of the time your chargers and devices will be simply useless without the proper adapter for the exact country. There are over a hundred different plug shapes around the world and the reason for the differences goes back to the 19th century when electricity first came into the households around the world and the electricity manufacturers in all the countries developed their own designs and shapes of plugs and sockets.
Considering that the only electronics people have back in the time where the lights they were using, there wasn't a need for a universal adapter, which is definitely not the case anymore with all the little, portable, and convenient to travel with gadgets we own today. While the cost to replace all those different plugs around the world and using one universal adapter to suit everyone's needs is simply too expensive, because of that travellers and tourists from all over the world adapted to another strategy to suit their needs – purchasing and using different portable plug adapters.
Now, there are a few main plug shapes that you are mostly going to need when you travel and you can opt for either buying the plug adapter you are going to need for the exact country you are visiting (always make sure to research this detail before you visit the foreign country), or you can opt for an all-in-one multiple plug adapter that features, once again, a few of the most common shapes. Single adapters simply get one plug style and convert it into another plug style. Single plug multi-adapters can take multiple plug styles and convert it to one exact plug style. And, of course, the multi-plug adapters are the one taking a variety of inputs and converting them into a variety of outputs, which is the most useful option if you are travelling a lot and to many different countries across the world.
In addition, some plug adapters are featuring a USB port, which means that you can charge all your USB devices and save up on chargers and cords space in your luggage while making sure that you always have the right plug to charge your electronics. However, make sure you are taking all the USB cables needed with you, otherwise, you are stuck in a foreign country without charging options.
However, let's say that you bring the USB cables with you, but for some reason, you don't have the USB port adapter with you, or it is not working. Make sure to check out the TV in your hotel room, since many of them feature a USB port. Simply remember that your TV has to be on for the device to be charged. As a last resort, if you have forgotten all the chargers, adapters, and cables, before rushing to buy a new one, which can be pretty expensive depending on where you are, ask on the front desk in your hotel and maybe they can borrow you a charger you can use while you are there.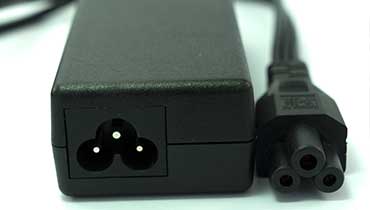 Now, while the plug adapters allow you to physically plug your device into the wall and charge it, they do not change the voltage that is coming from the wall and into your device, considering that some countries support a different than your home country's voltage. In the world, there are two types of electricity coming from your standard household outlet – 110 to 120 volts such as in North America and 220 to 240 such as in Europe and in pretty much the rest of the world. It is important to know what your device is designed for before plugging it into the wall in order to prevent issues.
The voltage your device is designed for is usually marked right on the device itself. However, most of the devices you are going to bring with you have a voltage range, which means that there is nothing to worry about. In addition, some devices have the option where you can manually switch over to different voltages. Voltage converters are also available on the market for those devices you want to bring with you but they don't allow a range of voltage options or a strictly for an exact voltage. In addition, wattage is one more thing you should consider when choosing the electronics and devices you take with you. Wattage marks how much total power the device is consuming and as it is with voltage, the wattage of the device is marked on the device itself, or the charger.
In a nutshell, before hopping on the flight or the bus, make sure to check out and know the electronic devices you are taking with you so you can know what is good and safe to use when you travel.