First Timer's Travel Guide to Moscow & Saint Petersburg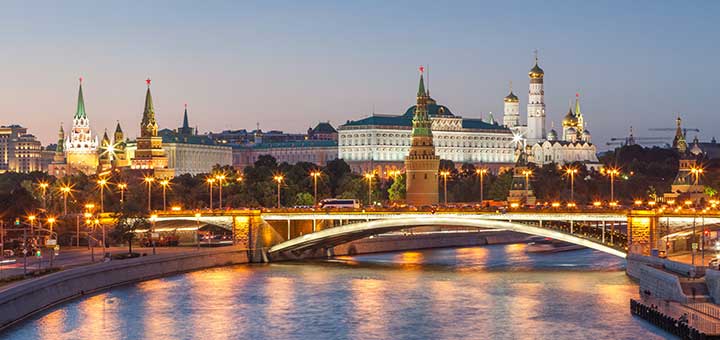 Russia is this vast, diverse, and magnificent land that many international travellers dream of visiting. The capital city Moscow and the second largest city in the country St Petersburg are, in particular, one of the most magical and interesting cities in the world you can visit all year-round. That is why today we decided to focus yours and our attention to both cities. Learn how to explore them properly if you are a first-time visitor. How to ensure that you make the most of your visit. What to expect, etc.
Despite the fact that even a month or two will not be enough to explore Moscow or St Petersburg to the fullest and enjoy everything these amazing cities have to offer, not many of us have the luck to spend such a long time abroad. We would provide you with some recommendations and ideas you can totally make happen within a 4-day itinerary in Moscow and a 4-day itinerary in St Petersburg.
In addition, please note that the majority of the international and continental flights are to the capital city Moscow that is a home to the biggest and most popular airport in the country. So Moscow will be the starting point of your over a week-long journey to Russia. Let's discuss some of the basics you should know and prepare for!
Visas
The first thing you have to do when planning to visit Russia is applying for a visa. There are only a few countries in the world that are to require a visa when visiting the country. In the majority of the cases, you should have one in order to visit the country. Be prepared for your visa application by making sure you own and can provide a proof of arrival and departure dates, and an invitation letter from either a tour provider or an accommodation booked.
Make sure to check out the website of your country's government for additional requirements and papers needed. The easiest way to get an invitation letter from an accommodation is by booking a major hotel chain. They are more used to dealing with international visitors and will assist and support you throughout the process, providing you with everything you need for entering the country. Please keep in mind that the application process can take up to a few weeks and you have to send your original passport away, so make sure you don't need it during this time.
However, there is one way to visit St Petersburg for three days visa-free. This happens if you arrive by ferry or cruise ship when you will be allowed to arrive and stay in the city for 72 hours without applying for a visa. This is the only way and a great option to visit one of the most magnificent and impressive cities in Russia without going through the whole visa application process that can be pretty overwhelming, indeed.
Language
Well, Russian language is not the most popular in the world, despite the fact it is spoken by a big number of people, who are citizens not only of the country but also of the ex-USSR. Chances are, you are not familiar with the language and with the Cyrillic alphabet used in the country, where you will find that the majority of the signs around the cities are in Cyrillic, which can make it harder for you to find your way around, but also a great bunch of the names of many international brands and companies. In addition, once you get to Russia you will find out that English is definitely not widely-spoken by the general population, even in big cities such as Moscow and St Petersburg, where most of the people, no matter their age, will speak little to no English.
However, don't be afraid that you will get lost or in trouble. Let Google Translate, hand gestures, and a little common sense make all the hard work and you will be ok. Keep in mind that having an Internet connection on your phone all the time will be very helpful for finding your way around. In addition, many restaurants in the main tourist areas in both cities have an English menu you can ask for, while the same applies to the maps and brochures of the major tourist attractions.
Getting Around
Both Moscow and St Petersburg have an awful traffic, which means that taxis can cost you a lot. Buses and cars can take a long time when traffic is at its full potential and in order to save yourself some time and coins. We highly recommend you using the metro/underground systems in both cities. Moscow's metro system is simply amazing. It has a huge network of interconnecting lines that will help you get around and across the city very efficiently.
Make sure to grab a map of the Moscow's metro, which will make it very easy to navigate, plus the stations are announced in English. In addition, using the metro is incredibly cheap and it will get you anywhere in the city for less than $1. Moscow's metro is also known for some of the most beautiful and spectacular metro stations in the world that are definitely worth visiting as amazing tourist attractions of their own.
The metro is St Petersburg isn't nearly as extensive as the Moscow's one and the stations are more spread out. In this case, you can take advantage of the Uber service in the city and explore St Petersburg by ordering an Uber driver that will cost you significantly cheaper than a taxi. Thanks to the big number of drivers available, you will be able to find a free car very quickly. However, considering the fact that St Petersburg is more touristy and most of the main sights are located in what is called the Golden Triangle, you can easily explore the main tourist attractions by foot. There are also sightseeing buses and canal transports that will take you all along and around the main sights in St Petersburg.
Money
The Russian currency is Russian ruble and you can expect to spend a lot of it because both Moscow and St Petersburg are pretty expensive cities with a higher standard and cost of living. Knowing that both cities are generally pretty expensive will help you plan that fact into your budget and consider some way to spend money if you are not travelling with a limitless budget. For example, make sure to choose a hotel that is in the outskirts of the city and in a short walking distance from a metro station. This way you can save a huge amount of money compared to a hotel in the city centre and you can also save on travel time. If you are student do not forget to take your valid student ID with you since some attractions and museums are offering a student discount.
Tickets and Attractions
When it comes to tickets for shows, museums, and attractions, the best way is to buy them beforehand. This way you can save time and not wait in hours-long lines, you can even benefit from an online purchase discount, and most importantly – you can make sure that your place and visit is reserved since many attractions in Russia sell a limited amount of tickets per day. There are some places that are very popular and tickets can sell out weeks in advance. An online purchase will help you figure out what and when you can visit, and you can plan your tour better and more effectively.
Weather
The weather in Moscow and St Petersburg can be pretty unpredictable all year-round. Because of that make sure to pack a variety of clothes for all seasons, dress in layers, and don't take the weather forecast for the day as a final promise. Make sure to always take an umbrella or a raincoat with you. For women, bringing a scarf can be very useful for a practical reason, but also because some churches and cathedrals in Russia expect you to cover your hair with a scarf.
Food
If you are a foodie, you will be happy to know that Russia has its very own and unique cuisine and we highly recommend you trying out some of the most popular dishes in the country including the Russian dumplings pierogi, the infamous Russian salads such as Olivie, Mimoza, and Seliodka pod shuba, etc. However, if you are not willing to try out the local cuisine, there are many international restaurants and familiar fast food chains in both cities Moscow and St Petersburg.
Things to Do and Places to See
Both Moscow and St Petersburg are cities that offer a lot to be seen, explored, experienced, and enjoyed. Some of the most important, stunning, and exciting sights in Moscow: the Red Square, where you can visit the St. Basil's Cathedral and the GUM Department Store. The Kremlin that contains the Great Bell Tower. The Tsar Bell, Tsar Cannon, several cathedrals, gardens, and the Armory Chamber. Arbat Street is the most touristic street in Moscow with a lot of places to eat, plenty of shops to buy, and all the souvenirs you can ever imagine and want to take home with you.
The metro stations, despite the fact that they are one of the busiest in the world, are definitely very clean and beautifully constructed and ornamented. Izmaylovsky Flea Market is just a few metro stations away from the centre. It is a great place to get to know the Russian culture and everyday life while shopping for some more authentic and interesting souvenirs. Sparrow Hill is one of the highest spots in Moscow and offers some great views of the modern city, plus it is the location of the Lomonosov Moscow State University.
Saint Petersburg is often referred to as one of the most beautiful and stunning cities not only in Russia but in the whole world. It has plenty of unique sights and magnificent things to see in the city. If your time is limited you should make sure to cover at least the highlights. The Church of the Savior on Spilled Blood, since its exterior and interior, are equally breath-taking.
Hop on a canal cruise to explore the city from a different perspective. Visit Kazan Cathedral and St. Isaac's Cathedral, where you can go inside and also climb the stairs to the top and enjoy some stunning views of the city. The Palace Square, which is home to the Winter Palace, which was the lavish residence of the Russian monarchs and is nowadays a part of the Hermitage Museum.
Of course, visiting Saint Petersburg without visiting the Hermitage Museum is like going to Rome and not seeing the Pope. The Hermitage is one of the largest and most spectacular museums in the world and a day is not enough to explore each and every one of its nooks and corners. When in the city, you can also visit the Peter and Paul Fortress, the Peterhof Palace.
Safety
Despite the fact that media loves to sensationalise the negative stories in Russia and the fact that the country is often portrayed as a pretty unsafe place by the western media, the chances of you getting into a trouble, feel threatened, or in a danger are as minimal as possible. However, keep in mind that some things are rather recommended not to do, for example taking a picture of any government, military or security building. Despite not forbidden, you better use your camera for capturing some more exciting moments. In addition, always bring a photocopy of your passport and visa with you, since police can demand you to legitimize yourself anytime.