How to Ensure an Adventurous Travel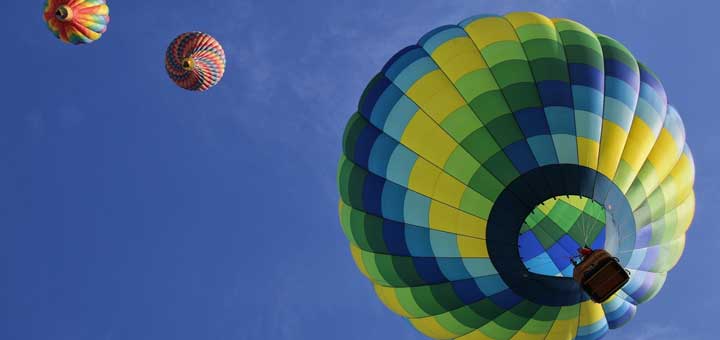 Traveling is ever so exciting and amazing experience, but sometimes our hearts dream about more adventures than the comfort of luxurious resorts or the tranquil beachline can offer. Of course, bringing adventure into our travelling routine is nothing but so easy. The idea of boldly going where nobody has ever been before or doing what nobody has even done before is really exciting and probably it doesn't give your adventurous nature and heart a rest. So if you are looking for some more inspiration and adventurous outlets to sparkle your creativity and give you some good ideas to experience an amazing journey, here are 7 ideas we would like to share with you!
Say yes!
There are so many situations in our everyday life we tend to say 'no' to and often regretting our decisions. Saying 'yes' to everything, or at least to most of the things in our lives is a good and effective routine we need to take whenever and wherever we are travelling to. Can you find some fellow friends and partners in crime? Then do not worry, because travelling solo is always an option and definitely part of the adventurous experience!
When travelling alone you are completely allowed to experience everything in a new way and probably meet new and exciting people with their fresh and exciting ideas and desires and perhaps you can adopt some inspiration that way and even challenge yourself to do something you have never considered trying! The main attitude and approach for experiencing an exciting and adventurous travel are to allow your plans to be shaped along the way and depending on the situation coming.
Local Experiences
Who says that the big and main touristic sites are the best you can see and experience in a country? If you are seeking more adventures then be sure to seek for some local experiences most of the tourists and travellers never consider trying. This is a great way not only to do something most of the people don't but also have a different look at the local culture and lifestyle and probably experience the place you are exploring and travelling in general from a different sight of view.
Do some volunteering
There are many volunteering programs around you can only benefit from and make sure to do something good along the way. Most of these programs allow you to live for an extended period of time with local families and far from the touristic sites. Besides the fact that volunteering is something really great you can consider add to your life experience, it is also a great way to experience travelling the world from a new and exciting perspective and throw yourself into the adventure.
Alternative ways to visit the 'must-sees'
Well, organized travel agency travels with a guide or reaching out the popular local sites and 'must-sees' are probably very convenient and pretty much safer, but we are here to go out of our comfort zones and explore the world in a different way, right? In this case, finding untraditional ways to reach all those must-visit destinations is another great way to add some more adventure to your life.
Alternative ways to travel
In the same manner, you can entirely re-consider your usual and comfortable ways of travelling and get from A to B and change them for some untraditional and more adventurous ways to challenge yourself and your inner limits of adventure. Travelling in a comfortable and conditioned tourist coach or hopping on a plane is definitely convenient, safe and easy, but exploring the globe in a different way is definitely more fun and entertaining.
Do your research and find out alternative ways to travel that are specific to the region of the world you are travelling to and about to visit, or you can be even braver and cover a country by bicycle or motorbike and literary feel the wind blowing through your hair! Local transport is not necessarily the most pleasant and safe experience you can think of, but it will definitely give you some fantastic and funny travel stories to take home.
Find more adventurous places
It is in our human nature to seek comfort and settle down for an extended period of time, but there are some places on the map that adventure is actually a way of life and in case this is your second nature, you need to travel to a place already teeming with possibilities. Countries like Mongolia or Patagonia, for example, will open a whole new window of possibilities for exploring right in front of you, so whether or not to hop on this wagon is your decisions. Try to travel to some remote villages or abandoned regions, isolated parts of a country or the complete wilderness, explore the nomadic lifestyle, live in an igloo or be even more creative and find your own ways.
A mobile home
There is nothing more exciting than the freedom to know that everything you need on an everyday basis is already in your bag and whenever and wherever you want, you can settle down for a night or two or even more. Take a tent and a sleeping bag and you are fully prepared for all the adventure that cross your way.