10 Super Quick and Easy Travel Packing Tricks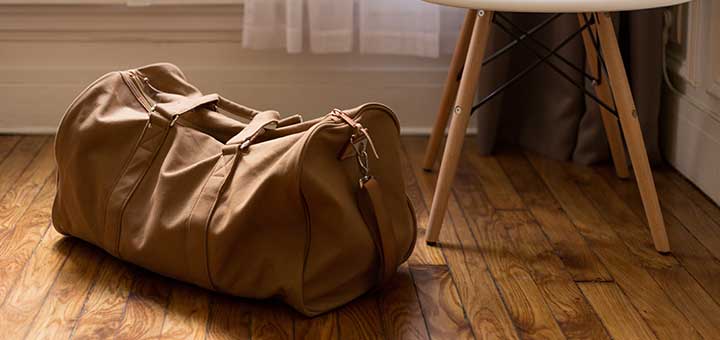 Everyone loves some good travel packings tips and tricks, right? So today we are about to provide you with 10 of the best of them all to help you pack your bag for a travel very quick and very easy. So here is some helpful advice you cannot miss! Make sure to try them out and thank us later!
1. If you want to fold your clothes in your suitcase, make sure to fold your more wrinkle-prone clothes around your other clothes. That way your clothes are less likely to wrinkle.
2. Better yet, in order to prevent your clothes from getting wrinkly, you better roll them. This way you will be able to also save some space in your bag!
3. Packing cubes are a great additional way to organise your bag and save some space. Yes, they may be an additional investment too, but one you splurge on some great-quality packing cubes you will be able to use them for a long time and make packing and unpacking your luggage much easier. There is a variety of sizes when it comes to packing cubes. In addition, there are some compressible packing cubes, which means that you can put your clothes in, zip them up, and save so much space in your bag.
4. If you are bringing swimwear with you during your travel, make sure to pack a bag for your swimwear when it is wet. This way you will prevent making your entire bag wet and you can use the bag for some dirty clothes too so you put everything in the washer once you are back home. You can purchase a bag designed for wet swimwear or simply use a plastic bag.
5. As important it is the way you pack your clothes, the type of clothes you are packing is very important too. Now, we are not talking about the fact that you have to make sure that all the clothes you pack form a few options of outfits so you don't over-pack and go back home with half of a bag of clothes you have not worn. We are talking about the fact that you can be smart with the materials you are packing. You definitely want to pack more lightweight, foldable fabrics in your bag in order to save space. If you are packing for a colder weather, forget about the chunky knits and think of more smaller knits you can wear on top of each other.
6. Mix and match your clothing. Bring versatile pieces you can mix and match in different outfit combos and prevent over-packing!
7. Plan for laundry. Laundry will happen if you are abroad for a longer time. In most of the cases, you will be able to do laundry in public washing machine/laundry spots. Make sure you don't pack clothes and materials that require a special laundry treatment or a hand washing as these definitely won't be practical once it is time to do your laundry. Make sure to bring a small laundry bag you can have with you to store your dirty clothes and take with you once you decide to do some laundry. Bring powders or little mini wash packages, having a portable clothes line too is very handy.
8. If you want to shop when you are abroad, make sure to bring a couple of collapsible shopping bags with you as these are very comfortable, you can even put them in your pocket and use them whenever you need them.
9. If you are planning to travel with a carry on only you know that there are limits for the liquids you can bring. 'Solid liquids' is a thing and some of the products you take with you that usually come in a liquid form can be also purchased in a solid form instead. Such include a solid shampoo and conditioner, of course, a solid soap, a solid deodorant, bar of moisturizer, even toothpaste tablets.
10. Even if you are checking your luggage, make sure to seal all your liquids in re-sealable plastic bags and prevent them from leaking.
And now you are done! You can easily conquer the world with just one small bag of personal items and still look and feel amazing!