Things to Know Before Visiting Iceland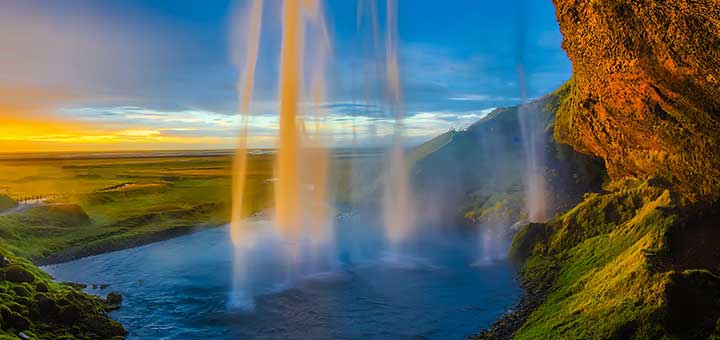 There is no other place in the world like Iceland. It is the land of some of the most out-of-this-world sceneries and the quirkiest traditions on the planet, the birthplace of scenic volcanoes and magnificent glaciers, cosmic winter light shows and endless summer twilight, unique wildlife species and strange food. Indeed, Iceland is something you cannot experience anywhere under the sun (or the moon) and the quirkiness and uniqueness of the country mean that you have to be prepared for more specific experience in a more specific way than usual when visiting Iceland. For examples, the mercurial weather means that you have to think ahead and be prepared for a few seasons in advance, and the dramatic landscapes that are sometimes challenging require a good preparation too. This is why today we provide you with a few helpful tips and tricks you can follow when visiting the Nordic nation.
Plan and book ahead
Despite its delicate and small size, Iceland is very populated by tourists country all year round. The popular island welcomes an ever-growing number of tourists every year, two million tourists a year to be more specific. Many of these tourists choose the capital Reykjavik as a base and explore the rest of the country next. However, Reykjavik is truly not that big of a city, despite being the largest one in the country, which means that it gets booked completely very fast.
The competition for accommodation can really become ridiculous, because of that we recommend you to book yours as soon as possible. If your plan includes staying in some of the smaller towns of Iceland, you may be out of luck too due to the lack of availability in the local guesthouses. Pretty much the same can be said for the activities in the country. Activities such as the Golden Circle Tour and the infamous Blue Lagoon get fully booked very quickly so in order to make sure you do not compromise on your plans, make sure to book ahead. Approximately 6 months in advance for accommodation and 1 month in advance for activities seems to be reasonable.
Pack for all seasons
There is no surprise that the winter in Iceland can be pretty much hard. Temperatures drop to -5 degrees Celsius on average and even in the cities, so make sure you are prepared with warm clothes and a durable coat or jacket. No matter if summertime or wintertime, freezing wind and sleet can hit anytime so do not let yourself to be surprised by dropping temperatures and cold. The locals love to say that in Iceland you can experience all four season in just one day so you definitely have to pack diverse clothing items so you are prepared for all different conditions.
Make sure to pack clothes you can layer in order to save space in your luggage and feel comfortable while there. Do not forget to throw a raincoat in your suitcase too for when you visit the stunning Icelandic waterfalls.
Iceland is an expensive place
Everyone who has visited the country at least once will tell you that Iceland is pretty much very expensive, so do not get fooled by the bunch of low-cost flights to the country. According to recent statistics, the prices on the island are 66% above the average in Europe. So the best advice is not to save up enough before visiting the country so you can feel comfortable enough. Thankfully, there are some ways to save up some money when in the country. First of all, you can use a prepaid travel card instead of exchanging your money for the local currency of Icelandic krona. Pin and chip cards are accepted pretty much anywhere in the country and you don't have to worry about carrying cash.
Tipping at restaurants, bars, and similar places is not required too since service charges are usually already included in the bill. Eating out tends to be very expensive in Iceland and if you want to save money (or you don't have enough money) you can buy products from budget supermarkets such as Bonus and Kronan and prepare your food and snacks. Remember, food and snacks tend to be heavily overpriced at Iceland's main attractions. The tap water in Iceland is completely safe to drink too so you can save money from buying bottled water too.
Stay safe
The Icelandic nature is truly stunning but often challenging so it is important to use your common sense, stay safe, and respect the nature and the natural forces. When it comes to the glaciers many people go to the island to enjoy, make sure to you are never driving or walking onto them without a guide. Glaciers are more fragile than what they look and there are also some hidden things and fast-changing conditions such as hidden crevasses, glacier mud, etc.
Make sure to keep enough distance from plunging waterfalls, cliffs and perilous ledges without not much of safety barriers. Similarly, you want to stay away from the unpredictable waves on the black sand beaches that are known for snatching tourists taking pictures on the water's edge.