USA Travel Hotspots for Solo Travelers – Part 1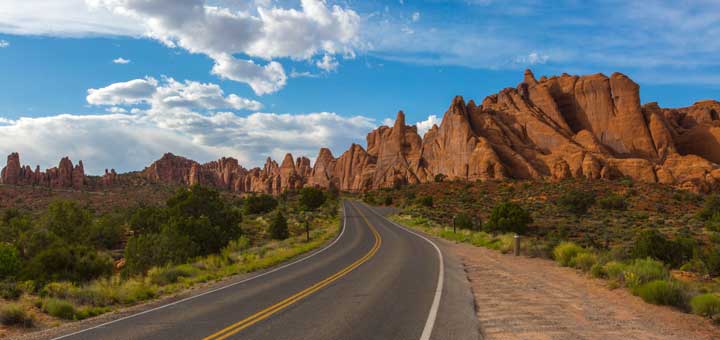 We often discuss the solo travelling topic at our blog and this is the reason behind that. First of all, solo traveling is an enriching and rewarding experience that opens so many windows of new opportunities for you to experience the world in another and different way, a way that travelling with a partner or a large group of people is simply not allowing you (not that traveling with someone else is a bad thing).
Furthermore, many people are willing to travel alone, but they are often put off by stereotypes and by the fear that they cannot do everything by themselves. In fact, travelling solo might sound like a pretty scary and adventurous experience and here it is its charm! Traveling alone, besides allowing you to explore the world from a different and new and exciting angle, also allows you to explore yourself in a different way and find some qualities and a character you have never expected to have, or you have always dreamed of discovering, adapting and improving.
So if you feel inspired and motivated to explore this unlimited area of solo travelling and find new and creative outlets for your travel bug to feel happy and free, then we believe that the best journey you can start with is the USA. Why is the USA actually a hotspot for first-time solo travellers? Besides the fact that local people are known for their friendliness and openness, which is very helpful and somehow really relaxing for people that feel pretty scared and overwhelmed to the idea of traveling alone, USA is also this big land of thousands and thousands of opportunities, where everyone can find something for themselves, something they really fancy and feel amazing doing, seeing and visiting it!
Whether you want to challenge your adventurous nature and trek through wilderness, enjoy magnificent landscapes and sparkle your extreme side, eat your way around the world with some fine dining or all the world's cuisines on a plate in front of you, ease the night over jazz, or explore some historical and cultural activities and must-visits, hop on the wagon of a road trip or whatever your heart actually desires, the big and vast lands of USA can offer it all!
Here are the best places we have picked for travelling alone in the USA:
Boulder, Colorado
Are you looking for some adventure? Then Boulder, Colorado is your hotspot! This is the perfect place for sports, wandering around and hiking, so don't forget to pack your hiking boots. The Rocky Mountains is a little outdoor town in the area that worth visiting if you are a fan of the great outdoors and it offers plenty of year-round activities like skiing, cycling and so much more. And when you get tired of the whole day spent outside, do not miss to visit some of the local pubs to enjoy some good food, drinks and the friendly company of locals and other fellow tourists. It is really hard to feel lonely here, even if you are travelling solo.
Key West, Florida
Key West is the southernmost point in the US, which gives a completely different and unique character to this place that differs it not only from the whole state of Florida with its own and very characteristic atmosphere but also from the entire country and it is recognised by its sunny shores and wild and playful side. In fact, if you are a solo traveller you will be really enthusiastically welcomed here by the extra friendly locals and you will be able to experience all sorts of exclusive and very special events, including open-air concerts, amazing beach bars and so much more.
San Francisco, California
There are so many reasons why San Francisco is one of the most beloved and visited USA cities, but the thing that catches you immediately, with your first step in the city out of the airport is its original, unique and very special spirit. Having such a spirit and a really laid back atmosphere, you definitely want to visit San Francisco, especially if you are a solo traveler, because this is a city embracing solo travelers, offering a long list of amazing, fun and interesting activities like free summer concerts, quirky festivals, thousands of great restaurants that already offer a seat for one at the bar, where you can enjoy great food and even better company of open and cool people and so much more.
Hot Springs National Park, Arkansas
There is so much to see and visit in the USA, from Grand Canyon to Yellowstone and everything in between, but leave the main sites to the tourists and go for some less explored and enjoyed places around like Hot Springs National Park located in the state of Arkansas, for example. This one is one of the smallest and oldest national parks in the country and will impress you with amazing nature and traditional baths at the heart of the park.
Do you want some more inspiration? Be sure to stay tuned for part two of the series!