USA Travel Hotspots for Solo Travelers – Part 2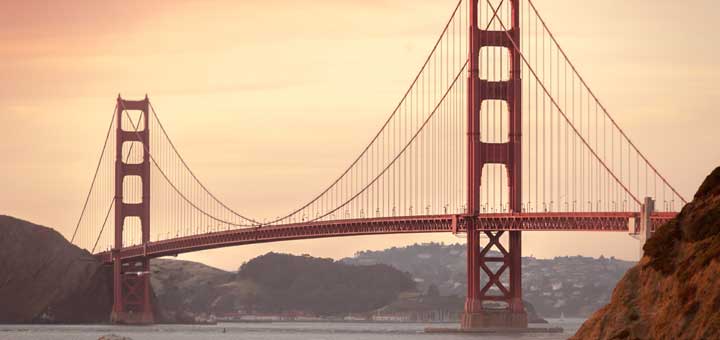 Welcome back for some more first-time solo traveller inspiration and some words of motivation! The USA is this vast and diverse land that takes probably a lifetime and more to be entirely discovered, explored and enjoyed… which makes the country the perfect destination for solo travellers that can dedicate their whole time and energy in enjoying the country and what it has to offer. Because of that today we continue inspiring you with a handful of more USA travel hotspots for when you travel alone.
Sedona, Arizona
There is hardly a view better than looking at the Sedona's famous red rocks glowing under the light of the setting sun. Well, perhaps there are many views as good as this is, but there is something really magical and enigmatic in what you can experience with your whole body and mind in Sedona in the state of Arizona. In fact, the best way to enjoy this area's enigmatic and enchanting ambience and stillness are alone and without any companion chatter. This experience will definitely give you some food for thought.
Atlanta, Georgia
What about the most famous singles' city in the entire country also known as Atlanta located in the state of Georgia? If you are up to some buzzing and entertaining nightlife in the big city that includes as many solo-friendly options as the standard one for couples and groups of friend, visiting Atlanta you are truly spoilt for choice. From meet-and-greet sessions organized for solos to meet and find new friends through the amazing bars of East Atlanta to the city's sights, you can find everything you are looking for in the city of Atlanta.
The college towns
And then there is this amazing, originally American tradition to hop on the wagon of visiting all college towns. Do not get misled by the original conception, even if you are not planning to study abroad, let the road lead you to this amazing and very atmospheric towns, from Ann Arbor, Michigan to Lawrence located in Kansas. It is an amazing, cheap, festive and very solo-friendly route that will help you explore the country in a new light and probably meet you with so much more new and exciting people along the way.
Furthermore, there is also so much to experience and see in the friendly companion of the local students, be sure to stop for cheering along with the young fans at a college football game and enjoy some hot dog and a beer for this ultimate American experience.
Beaufort, North Carolina
Sometimes going for the smaller towns instead of the big and popular cities is the best thing you can do, especially if you are a solo traveller and you want to have this slightly different and more special glance at the American lifestyle. This is when the city of Beaufort located in the state of North Carolina with all its 4000 population will welcome you with a friendly attitude and impress you with its charming atmosphere, vine-draped historic district, moody antebellum mansions, breezy seaside and all the charm and character of the small American town.
Austin, Texas
Looking for some quirky and fun festivals you can visit while in the USA? In Austin, Texas you can find plenty of them because in this city festivals are not just special occasions, they are a way of life. So what better stop from your solo-travelling experience than the city, where people just naturally know how to have fun and entertain their guests?!
The capital of the state of Texas can be easily called one of the music capitals of the country with a music festivals calendar that is hard to beat and outperform. Don't get us wrong, Austin is offering not simply some good music to match everyone's tastes, but to compliment that you won't leave the city with your tummy empty because here you can try the best southern BBQ the country has to offer.
New York City, New York
Right at the heart of the most populous city in the USA, the big apple and the city that never sleeps, it is hard if not impossible to get bored and feel lonely, even if you are travelling solo. With so much differences in all aspects of life people under the roof of this one big city, you can guess that here you can find thousands and thousands of opportunities and ways to enjoy your time and make some memories.
Although New York City is really overwhelming and wild and loud and all that jazz to first-time visitors, you will soon be mesmerized and impressed by its original and unique spirit. In a city where each street is bursting with history, memorable events, cinematographic associations and iconic references, you need a lifetime and more to explore and enjoy everything you can find here. Well, you can start from somewhere, so what are you waiting, pack your bags and let's go!