Best 10 Summer Travel Destinations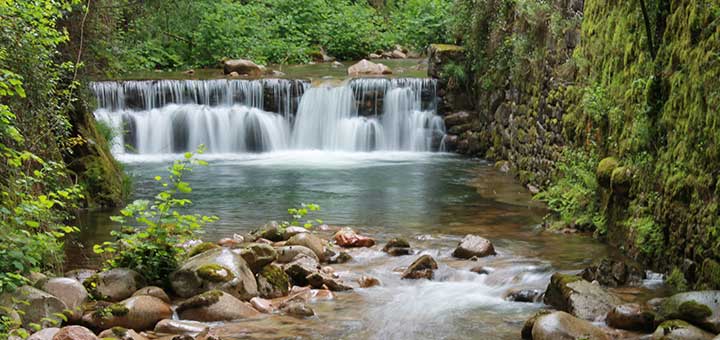 With the summer season just around the corner, it is about the perfect time to start planning your next wonderful and exciting journey. After all, summers are just for this – to create memorable moments, to have fun, relax, escape for a bit from your usual surroundings, even get out of your comfort zone, and, of course, explore all opportunities for spending some great time, trying new things and enjoy life. So without further ado, today we want to present to you the top summer destinations for 2017 and probably inspire you to hop on the next train (or flight) to your fresh, exciting and happy summer! Let's get started!
Canada
The passion for awe-inspiring and jaw-dropping landscapes, views and nature is probably going to drive your choice to visit Canada this summer and you won't be left disappointed for sure! Again, not your typical summer destination, but nevertheless an amazingly beautiful and exciting one, Canada is an exciting and impressive place under the sun to explore and enjoy, because of that the country is taking hold on travellers from all over the globe.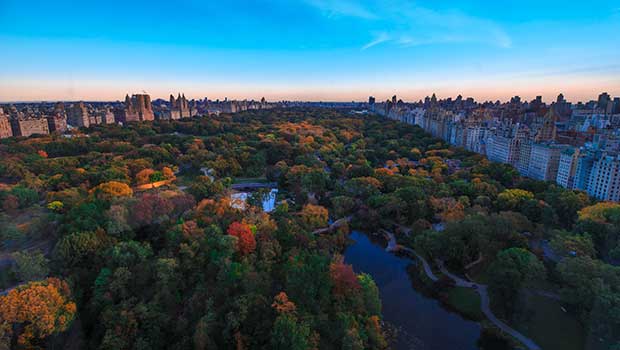 2017 is especially a good year to visit the second largest country in the world, because of its 150th anniversary and there are many exciting activities and events planned throughout the year. Even without the special events, Canada is still alluring with thousands of opportunities for spending a great time and one of the most amazing nature heritages in the entire world, so make sure to spend some time horseback camping along the Rocky Mountains, snowmobiling alongside Inuvialuit reindeer herders or navigating the Great Bear Rainforest.
Uganda
One of the Africa's hidden gems, Uganda lives up the hype and makes it to one of the amazing and exotic countries you should definitely spend some time at in summer 2017. Although vastly unexplored, Uganda is popular as the "pearl of Africa" and allures with its small, but highly diverse and beautiful land.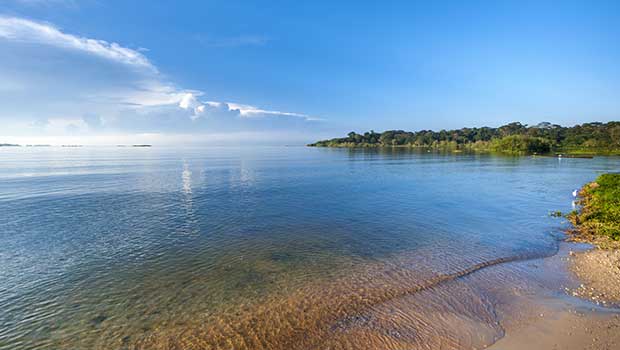 Thanks to the booming development of tourism sector and infrastructure, Uganda is turning into the top-rated African destination in 2017, attracting admirers of diverse and exciting wildlife from all over the world. Uganda offers an extremely amazing opportunity to enjoy nature, even more, thanks to its recently launched gorilla-tracking initiative that allows the opportunity to spend more time in the company of mountains gorillas and other amazing wildlife species.
Bolivia
Not the most popular summer destination indeed, it is safe to say that Bolivia is yet to be discovered, still living the life of a hidden gem, but everyone, who has ever touched the country with their eyes, heart and soul know that Bolivia has a lot to offer. Make sure to be one of the first foreign tourists exploring and uncovering the unbeatable beauty of Bolivia this summer. Thanks to the humble fame of a tourism destination, Bolivia is offering the beauty of all its South American neighbours, but at a lot cheaper price and crowdless.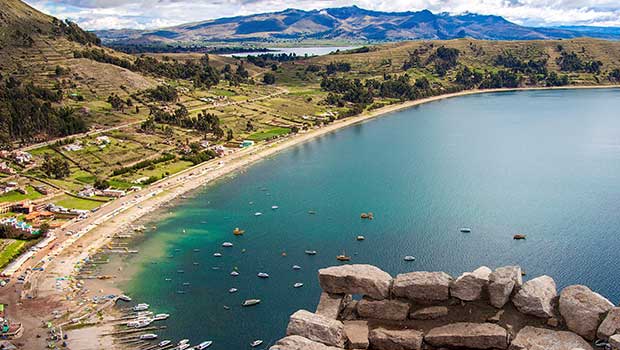 Furthermore, you will instantly fell in love with its diverse Amazonian nature, the surreal salt flats of Salar de Uyuni and the snow-capped craggy mountains. The end of the summer marks the 50th anniversary of the death of the national hero Che Guevara, so October 2017 makes it a special and exciting time to visit Bolivia. Another thing you won't like to miss this year is the rising tide of La Paz's wrestling Cholitas – a movement of the Aboriginal women for self-empowerment, fighting against gender roles and discrimination. It is always a good time for some feminism and emancipation, right?
Nicaragua
From South America with a slight curve to Central America, Nicaragua is just begging to be explored this summer. Although Nicaragua is a home to the largest nation in this part of the world, the country is still poorly discovered and appreciated as a great holiday destination. Do not miss to explore its unbeatable beauty, while the place is still not crowded by thousands of tourists because this will happen sooner or later when people all over the world start understanding the rare beauty and rich culture of Nicaragua.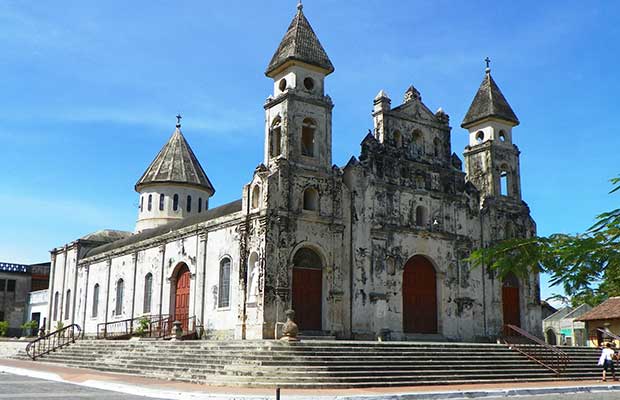 But the country is offering more than simply summer holiday experience (although it is a home to some of the most outstanding and picture-perfect beaches), because here you can enjoy exotic tropical nature, amazing quirky culture and some of the most beautiful, atmospheric and charming colonial cities in the world, so the recent boom of flight routes opening is only one more reason to make you consider Nicaragua in summer 2017!
One of the best things here is, indeed, the really lower cost of… everything really, especially compared to the neighbouring countries, however, you will enjoy equal beauty, quality and uniqueness. With 19 different volcanos, dense rainforests, great surfing spots and awe-inspiring landscapes, Nicaragua is not going to let you live the boring life. Although Nicaragua used to have a reputation of a dangerous country, gone are the days when this used to be valid, so feel free to plan your next exciting journey to this hospitable, friendly and welcoming country.
Portugal
Portugal used to be a popular summer holiday destination for the past few decades, but in summer 2017 the popularity and allure of the South European country is reaching its peak and there are many reasons why. A home to some of the best European beaches, truly mesmerizing and inspirational culture, a lot of authentic and charming atmosphere, great cuisine, friendly locals and buzzing and vibrant restaurant and bar scene, it is hard to get bored in the country.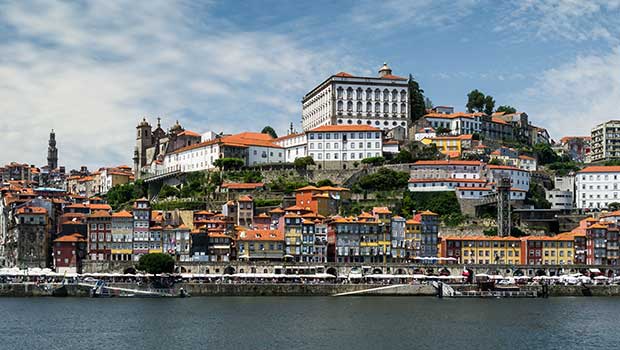 The best part is that Portugal is so small, so you can easily reach to all its wonderful corners thanks to the good infrastructure and cheap prices of inland travelling. And you are certainly going to wish you can explore each and every mile of this fertile land, because despite the fact that Portugal is small-scaled, it is certainly a land of amazing nature and culture diversity – from endless beaches to exotic cave ones and many great spots for surfing, from the romantic vineyards to the snow-capped and raw mountains, from medieval hilltop castles to modern big cities.
Portugal is finally recovered after 5 years of strong economic crisis and you can just enjoy the country blooming in it's all beauty and hospitality, where tourism sector is more well-developed than ever! Enjoy an all-year round amazing weather, visit the atmospheric Lisbon to experience its bohemian vibe, the laid back Porto with its own, a very distinctive character of a gritty cultural hub, the wildlife reserves of the Algarve and so much more!
Taiwan
Taiwan must be one of the most underestimated Asian holiday destinations, but do not get misled, because the country is slowly, but surely starting to gain more attention and appreciation for its rare and exotic beauty and quirky culture. The Cosmopolitan Taipei was named World Design Capital last year, mostly because jam-packed of creativity, alternative caf? and restaurant scene, sophisticated city life and night markets remaining as authentic and quirky as possible. All China, America and Japan influence is very obvious and strong here, of course, but Taiwan is also managing to attract with its own uniqueness, character and charm.
The best part is the well-developed infrastructure, where trains with the speed of the light will help you reach every cosmopolitan city and even the most remote landscapes within minutes. Taiwan is surely an amazing mix of cultures and influences that exist in a harmony here, but what is even more mesmerizing and impressive is the symbiosis of ancient temples and cutting-edge modern architecture existing next to each other.
India
Although not your usual commercial summer destination, India is still a top-rated destination every year and almost all year round. Maybe because of the fact that the country offers more than just a holiday, but more like a soul journey experience and the opportunity to find yourself and rethink your life, because of the specific and very spiritual atmosphere in the country, so India is a beloved and often considered destination, despite the fact it is not the typical summer resort laid back experience. There are some parts of the world that you might visit once only, but they get into your heart and stay there for the rest of your life.
There are some places in the world you get addicted to. India could be both addicting and memorable, so do not miss the chance to visit the country this summer and explore its rich history, spirituality, all the contrasts and beauty and the jaw-dropping prettiness of the diverse nature and mesmerizing architecture. Achieving independence just a several years ago, India managed to change a lot from this point to nowadays, so you might find the exotic country more balanced and harmonized today. In fact, it is easy to feel the industrial and economic revolution today with all the blooming and vivid big cities and technological progress reaching to all corners of the country.
Although urbanization and progress are reaching to all nooks and corners of India, there are still some poorly-developed areas in the country that feel like never been visited by a foreigner and manage to keep their authentic character and charm undiscovered and exciting. Some, not that well-explored region such as Gujarat, Arunachal Pradesh and the remote Andaman Islands offer a once-in-a-lifetime experience that is jam-packed with exciting new flavours, cultures and lifestyles never seen or experienced before. These regions offer a quite different journey than the more popular and touristic Rajasthan, Goa and Kerala. The best part is that travelling to India in 2017 has become much easier thanks to the launch of e-Tourist Visas for citizens in over 150 countries around the world.
Finland
Finland is definitely having a reputation of a truly quirky and remote place not only amongst Europeans but all over the world and this special and unique atmosphere is exactly what attracts people the most. Although a kingdom of almost never ending winter, Finland is definitely a land of mystery and enigma. And with such a strong Nordic and Russian influence, it couldn't be any other way! A number of quirky cultures are inhabiting the laconic, yet charming lands of Finland and it is hard to say 'no' to at least a week spent there.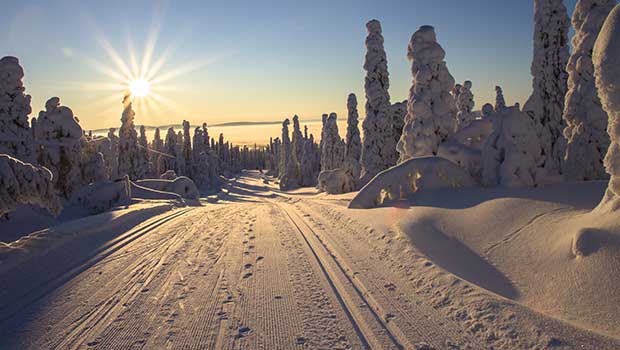 In 2017 Finland is celebrating its 100th anniversary of independence, so this summer is especially good time to plan a trip there. Besides many art and design exhibitions, this summer Finland is a home to a range of Nordic sporting competitions, a few quirky music festivals, the world's largest snow restaurant and the grand opening of the 14th Finnish park – Hossa.
Namibia
From freezing cold to boiling hot, Namibia is our next suggestion for top summer 2017 destination. Namibia has gained independence just in the beginning of the 90s, but just like the other examples in this article, the country managed to hop on the quick progress and industrial development quickly. Namibian tourism sector is finally starting to bloom strongly, so here it is your chance to be one of the first tourists enjoying what many others will in the upcoming years.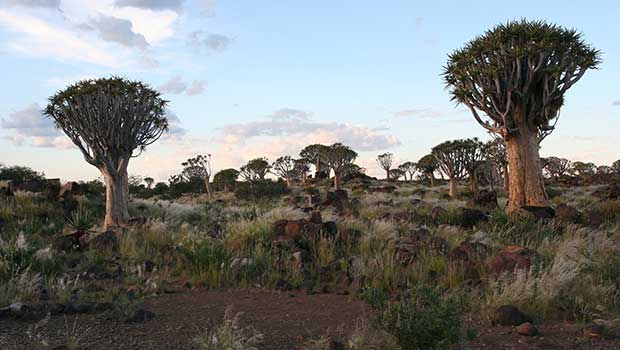 Whether you are up to skydiving over the world's oldest desert or getting familiar with it for an endless source of inspiration for photographers, high-intensity hiking in Fish River Canyon, hot air ballooning over Kalahari, or safari-tracking lions, Namibia is surely offering a travel experience you cannot experience anywhere else and this is what makes the country extra charming and atmospheric.
Scotland
Definitely not your typical summer, exotic and relaxing destination, but Scotland is offering just a lot more excitement and getting out of your comfort zone than all these laid back sea resorts dotted around the world's map. What about wildlife, magnificent and mysterious nature, a lot of quality whiskeys and a truly warm and friendly welcome? If you are up to a holiday of this sort, then Scotland is probably a top-rated destination for you! In 2017 there are even more reasons to visit this wonderfully quirky country and experience its hospitality.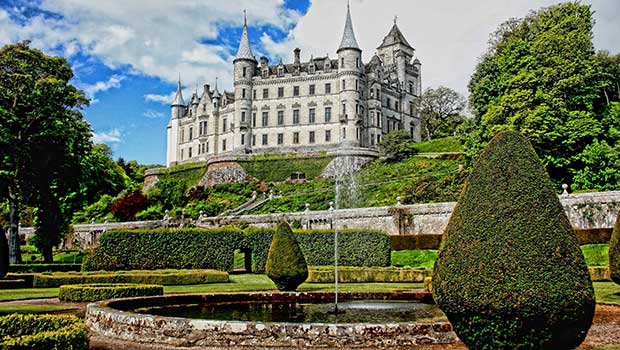 The 20th anniversary of the first Harry Potter book makes a great excuse to visit the country and dive into a world of butterbeer (or a high quality authentic whiskey), amazing cuisine (for the past few years Scotland is slowly but surely turning into a scene of delicious and very different and exciting food), rugged road-trip routes through the Highlands, past isolated bothies, white-sand beaches and top-notch surfing possibilities. But if you are a true Harry Potter fan, then you wouldn't want to miss hopping on the Jacobite steam train (more popular as the Hogwarts Express) for a truly magical and truly Potter-style journey over magnificent mountains and freshwater lochs. Next, you would like to visit the Rowling's charming Edinburgh haunts and enjoy Hagrid's hut in Glen Coe.