How to Travel with Ease Even when You're Old or Disabled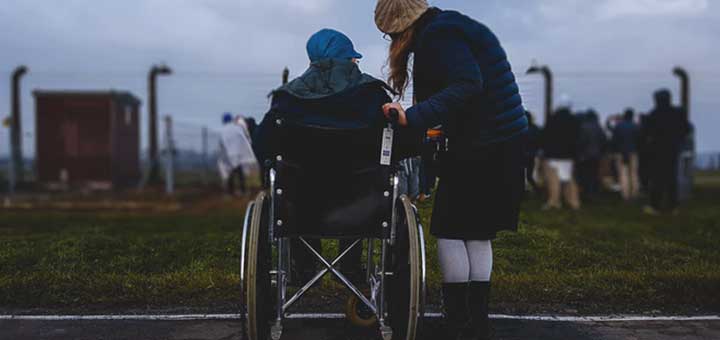 Travelling can be super stressful because of security hassles, long queues, and missing luggage. It's even more stressful for old and disabled individuals. Thankfully, even if you rely a lot on a wheelchair or mobility scooter, you can still see the world and its bounties. In this guide, we will discuss everything you need to know to make your local or international stay possible.
It's all in the details of the plan
Think age or disability can hinder a person from enjoying travelling both local and international? A lot of people today are defying such belief. There are dedicated bloggers and influencers who share their inspirational stories about travelling with physical impairment or difficulty. The secret is to plan ahead and to research as thoroughly as you can.
Start by knowing the extra costs that come with travelling with your mobility equipment. Airport operators and airline companies can provide more information about the costs of transporting your mobility scooter, wheelchair or other types of equipment. You can contact them through their live chat support, phone number or satellite offices.  In case you need to bring medication during the trip, you must secure a letter detailing your condition.
Make sure that your physician uses his/her official letterhead for the medical certificate. You also need to determine which hotel comes with the amenities that you need for your condition. As much as possible, you should browse through the available information in the booking app. If you're in doubt, call or write to the company. Clarify your concerns before you book the room.
Time to finalise your travel arrangements
Once you finalise your plans, you should start making the required travel arrangements. You can handle the tasks by yourself or hire a seasoned travel company to assist you. Here are the key tasks you need to handle if you prefer DIY travel:
Determine the best transportation options.
Request for special assistance from the airline or train company at least a day before your trip.
List all the possible numbers you need to contact in case your mobility equipment goes missing or gets damaged.
Check the transportation company's policy for electric scooters or wheelchairs.
Make sure you book airport and hotel transfers in advance.
Bring a voltage converter for your electric mobility equipment.
If you're having a difficult time making the arrangements, you can hire an agent. Just make sure to choose a travel company that specialises in arranging travel packages for seniors or disabled people.
How to protect your mobility equipment
Most senior and disabled travellers complain about damaged electric wheelchairs and scooters. To avoid encountering such a nightmarish experience, you should do the following:
Detach the loose part of your non-collapsible equipment
Mobility scooters come with armrests, cupholders, cushions and even oxygen attachments. To avoid damaging the equipment, you must remove all of the loose parts. Pack them in a separate bag.
If possible, store your wheelchair in the cabin
Most aeroplane cabins come with extra closets that can safely accommodate wheelchairs. This is the perfect place to store your equipment. Before you check-in, contact the airline company if they can store your wheelchair in the cabin. Hopefully, they will grant your request.
Help the staff understand how to safely handle your mobility equipment
Sometimes, airline and airport staff don't know how to operate mobility scooters and electricity-powered wheelchair. Help them out by including a written instruction to your chair. Write a brief and concise guide so they can transport your equipment safely.
Make sure you're fully covered by an insurance policy
Every traveller needs to have a travel insurance policy. This will protect you from the unwanted expenses that result from a flight or travel plan cancellation. Hotels, airport transfers and other travel-related companies are unforgiving. Sometimes, even if you have a legitimate reason for the cancellation, they'd still charge you for your travel arrangements. With a good insurance policy, you can avoid dealing with such problems. You can also get coverage for medical expenses incurred while you're in a foreign country.
Know your privileges
A lot of companies offer discount packages and even freebies for seniors as well as disabled people. Sometimes, you need to ask for such privileges. To claim discounts and free stuff, you need to present an ID plus a certificate that details your condition. You should also check if you can get discounts for your transportation costs. Some companies charge lower fees for old and disabled individuals.
Yes, it's possible!
Many people who suffer from physical impairment have started seeing the world. Don't let your age or physical issues stop you from exploring the world, meeting more people and experiencing rich and colourful cultures. Use the tips we shared above as your guide. Take note of the essential things you need to prepare. In case you're not sure how to organise everything on your own, you can easily find a travel agent who can cater to your needs.
---
Author Bio:
Elizabeth King is a professional social media marketing expert. She works with top brands from all over the world. She currently works for a company that gives out mobility equipment to people that need to travel. During her leisure time, she travels the world, learns different languages, and bakes all sorts of mouthwatering treats. She loves sharing her adventures to the world.