Let the St Valentine's Holiday Season Start Now!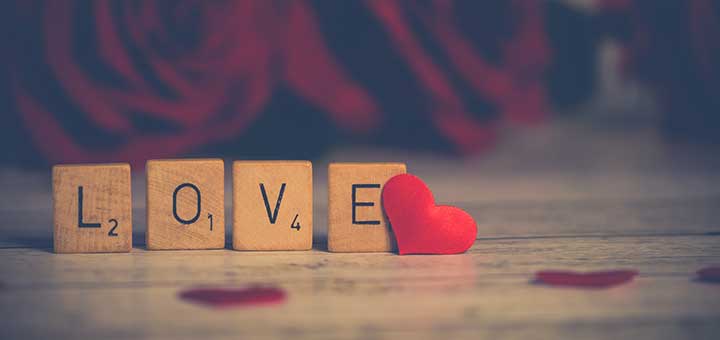 With the day, when we celebrate love, fast approaching just around the corner, all we can think of is what we are going to make our lovebirds happy with. Traditionally, a box of chocolates and a bunch of roses will do the trick, but if you are a Smarty Panty saving up some money for quite some time, St Valentine's is the best time to splurge on yourself and the one you love the most and plan a romantic getaway for both of you. Because let's be honest, a travel schedule is probably the best present you can ever get or give and what better way to showcase your gigantic love to someone than surprising them with a weekend, a whole week, or even longer, in case you have the budget, to a romantic, exciting, special and very beautiful place.
No matter if this will be a cosy next door hotel in an approximately close to your town, or a rural and unique place across the globe, the most important thing is that you are going to spend the day with the one closest to your heart and together you are going to enjoy the whole experience. Of course, love should be showcased and celebrated all year round, but it is a no-brainer that St Valentine's day is a bit more special in the context of celebrating love.
This year 14th of February is at Wednesday, which pretty much means that you have the chance to take one very long romantic weekend and splurge yourself on a love-inspired journey. Of course, when we talk about splurging, we mean love, not money necessarily. Despite the fact that a luxurious getaway is certainly something many of us dream about, it is not necessarily the only way to spend your time in a wonderful way. As long as you are with the one and only your love from the bottom of your heart, even spending the day on the couch at home should be enough. However, in case you want to be a bit more extra and take the extra mile, a short, but emotionally-intensive journey, is definitely the key to the heart of… well, most of us!
In case you are already considering a SPA or ski romantic experience in one of the many beautiful and wonderful European resorts, waiting last minute for making a booking is probably not the best idea, because, believe us when we say this, you are certainly not the one with this very exact plan. So make sure to plan ahead and book the travel tickets and the hotel room, otherwise, you might find yourself paying extra cash or changing your plans completely last minute. In fact, booking a short holiday during the week is definitely a budget-friendly option, since weekends are more expensive at the majority of the European countries.
In case you are considering a romantic getaway for the holiday of love, but still, on a pretty tight budget, make sure to browse the internet and look for some special offers and bargains. There are many websites in the different countries offering budget-friendly options and lower prices on a whole package, often including the cost of transport, accommodations, breakfast and even a bunch of SPA or a massage thrown in the mix. However, whenever you find a very good offer, make sure that you have a thorough look at all the conditions in the listing, otherwise, you risk missing on some important details.
In addition, you might end up paying a few pennies for the special offer, but later found out that there are many additional costs and charges, so keep your eyes peeled and read, read, read! Make sure you are not betting on last minute offers too, otherwise you risk disappointing your love and yourself. It is not necessarily the case, but in case a hotel in a popular holiday destination/big European city cannot fill in the rooms for St Valentine's or any other holiday, then probably it is not offering enough comfort, beauty, or simply not living up to how it is marketed and positioned in the advertising.
With more and more low-cost airlines and routes across Europe, planning a romantic getaway in some of the European capitals and bigger cities is cheap, easy and convenient. Thanks to aircrafts such as WizzAir, Ryanair, EasyJet, etc., reaching to some popular destinations is easier than ever. Of course, some of the top destinations for St Valentine's, when it comes to Europe, are Prague, London, Rome, Milan, Venice, Barcelona, and, of course, the one and only, the ultimate romantic destination – Paris!
The earlier you book your flight tickets, the best offer you are going to get in 99% of the cases, so take some time to browse some offers online and don't forget to check out SkyScanner, where you will find a bunch of the lowest-cost flight ticket options in one place. Next, once you have purchased the plane tickets, take some time to browse some websites such as AirBnb and Booking, where you have the chance to find all the accommodation offers under the sun, no matter where you are going to, from extra luxurious and extra expensive accommodations, to budget-friendly options.
January is one of the best months when it comes to purchasing tickets and booking accommodation at a lower price than usual.
With the costs going down, you are probably going to have the chance to actually purchase a more exotic and special romantic holiday to Morocco, Thailand, Bali, the Maldives, Mauritius, Seychelles, Cuba and more. Of course, at the end of the day, it all depends on the budget you are working with. But, no matter where we are, the most important thing is that we are with the one we love.