How To Enjoy Food Abroad Without Getting Sick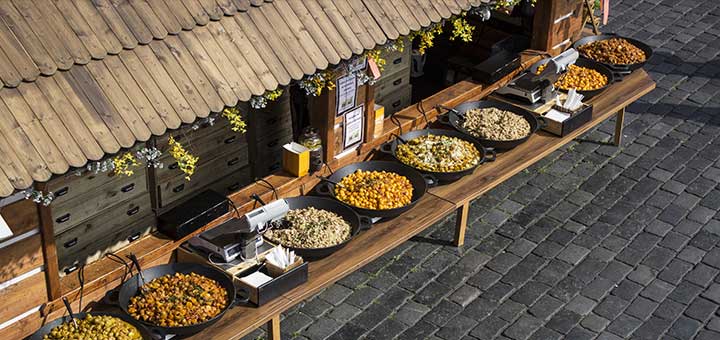 Testing, trying and enjoying different and often new to your food options, products and dishes, when you are travelling and on a holiday abroad, is certainly a big, memorable and very exciting part of the whole travel experience and a great way to get to know a new culture even better. However, when it comes to eating food, when you are in a new destination, there is always the risk of your stomach not enjoying the new stuff you are giving it very much, simply because of the fact that it is something unusual and new for the stomach and it gets time for your body to get used to it.
In addition, street food at many places around the world is often with a questionable hygiene and ingredients. In fact, the damage could be done easily, and a stomach ache can ruin your whole holiday and experience, so you definitely do not want it to happen. But, of course, you still want to enjoy new and exciting dishes, when you are on a holiday. In order to do so, without getting sick, here are some helpful and efficient ways to enjoy food abroad without getting sick! Follow these few simple rules for dining and tasting delicious street food whenever you are abroad without the painful and uncomfortable side-effects.
Be prepared to take a hike
We all know that the best and most delicious food you can taste in a country is the street food, not the one served in over-priced and overcrowded by tourists restaurants. However, in many countries in the world street food is likely to be dirty, prepared within a place and with utensils with a questionable hygiene, disorganised. Despite the fact that it is extra delicious, it sometimes simply does not worth all the risk. However, if you are familiar with what to look for and what to skip, when looking for delicious street food options abroad, you are almost guaranteed that you won't end up with a sad tummy.
One of the main things you should know about street food in popular tourist destinations is that the best street food-vendors are almost guaranteed to not be located in all those overcrowded touristic places and spots. The best way to find the best food, when you are abroad, is asking around the locals for recommendations and you will soon discover where the best food is being sold and where the best food markets are located. Just a hint – you will most surely find them off the central strip.
Choose places with long queues
This one is pretty self-explanatory – the longer the queue – the better the place and the food. Especially if there are a lot of locals enjoying the food. People will always go to those places that serve delicious food and this is where you are headed to too! So happily join the longest queue you find and enjoy some extra delicious dish!
Don't look for the menu
Simply because often there is no menu at all! In many countries around the world, street food vendors are often specialised in preparing one particular type of food or dessert and they are known for their craftsmanship. In addition, you won't be able to find a menu in English everywhere, so better be brave and let yourself be surprised with what you can be served with.
The right timing
Getting up too early or too late for the best and freshest street food is sometimes that happen only. In this case, make sure to ask the locals what is the best time to visit a street food vendor, so you can plan your day and choose the best time to eat.
Local knowledge
Local knowledge is a big thing when it comes to local food. Before visiting a destination, or while you are there, make sure to search the web for some local food bloggers and you can get a lot of information about what is a must to try and what you are probably not going to enjoy that much.
Keep it clean
Despite the popular reputation of street food is very dirty, or prepared in a dirty place, the chances are you are going to struggle with a food poisoning as often as you can get it from an expensive restaurant meal in your own country. Of course, there are some street food places that are obviously not keeping up with a high hygiene standard, but you are naturally not going to buy food from such places. However, do not think that all street food vendors are selling dirty food because this is not the case at all and you are simply missing the chance to try and enjoy your next favourite meal.
Some of the precautions you can take in order to skip the food poisoning part is going to popular places, where the food is most certainly not old and hasn't been sitting there all day. In addition, try to avoid local tap water, salads and fruits that may have been washed with tap water, drinks prepared with tap water, etc. A small bottle of hand sanitiser and baby wipes is something you should definitely keep on hand – you can use them for your hand and your utensils too.