33 Simple Travel Tips For Beginners And Pros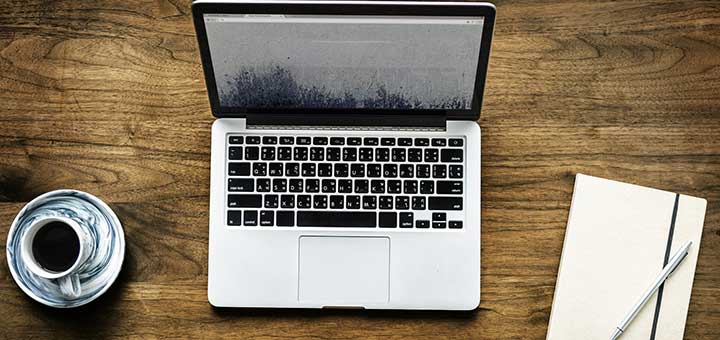 Travelling seems like the easiest, most natural thing in the world to many of us, simply because it is an endless source of joy, inspiration and pleasure. However, the case with the right type of travelling requires a bit more elbow grease! Is there a wrong way of travelling, you would ask? Well, to be honest, there is! Despite the fact that everyone is different and everyone enjoys different things, experiences, destinations and cultures, there are a bunch of simple, yet brilliant and genius travel tips and tricks that will make your life much easier, not to mention the travel planning process!
Let's use those holiday days we soon will have in hand and turn them into an unforgettable journey, even for just a couple of days! It definitely worth it, there is no need to say that, but simply imagine all the windows of opportunities you have to visit new destinations, try new food, meet new people and cultures, shop somewhere different, share a romantic getaway with your partner, or an emotional trip with your sister, a fun one with your friends, and most important of all – relax and celebrate how wonderful life is. However, the only way to fully relax and unwind is to make sure that your trip is going to run as smooth as possible and you can easily achieve that by following the few simple tips we are going to share with you today!
1. When searching for the best flight offer, ticket bargains and accommodation, make sure to use the Incognito Window option, otherwise many companies will boost prices, just because cookies and just because you have been searching the web for prices.
2. Statistics show that the best time to get an amazing flight ticket bargain is around 3 PM on Tuesdays. This is the cheapest day and time for the majority of travel-related companies. So make yourself a coffee and wait for a while, since the wait definitely worth it.
3. Travelling with a small budget is a dream for many people. In fact, there is a way to save some pennies and still enjoy the destination to the max. Simply make sure to book your trip during shoulder season or low season, when possible. These periods are different for the different countries around the world, so make sure to check that out for your destination. Keep in mind that low season sometimes could mean poor weather and nothing to do at all, so always check these details too.
4. The best keywords you can use whenever you are looking for great travel bargains online are "promo", "discount", "coupon", "corporate code" and add the destination's name. You might be surprised of all the great deals waiting for you to grab and enjoy them!
5. International accommodation booking sites such as booking.com and ratestogo.com often offer better deals and cheaper offers than your local/national website of that kind.
6. Do not compromise with the quality of your accommodation, no matter if low budget or a luxurious one. Always check the customer reviews before booking. Sometimes a hotel looks and sounds amazing on its listing, but does not live up to the expectations in real life.
7. When it comes to luggage, keep in mind that the different aircraft companies often have different luggage limits included in the price of the ticket. Always check the requirements and limits of the company you are flying with to prevent paying for extra luggage, which is usually very expensive.
8. If you want to keep your clothes fresh and amazingly-scented, while in the luggage, place a dryer sheet on the bottom of your bag/suitcase.
9. One of the most annoying things in the world is definitely having all the cords of the different chargers you bring with you all tangled. To prevent that, simply organise all chargers and cords in a separate small bag/spare glasses case.
10. Throwing all your jewellery in your suitcase without packing in a small bag will cause you a lot of frustration. Avoid tangles by placing delicate jewellery in pill containers.
11. Rolling your clothes instead of folding them will save space in your suitcase and prevent wrinkling.
12. In order to prevent your shoes messing up your other possessions, place a shower cap around every pair of shoes.
13. If you are constantly losing your curvy grips, place them all in a Tic Tac container.
14. One genius tip is always marking your bag with a "fragile" label. That way airport staff will load your luggage on top of the others. The best part is that you are going to get your baggage first!
15. Are you bringing delicate items with you? Wrap them in tissue paper before placing them into your suitcase.
16. A few spare plastic bags in your luggage will come in handy for sure. You can always fill them in with all your dirty clothes and prevent dirty and clean clothes mixing on your way back.
17. Make sure you are packing the right type of underwear that fits with your outfits.
18. All liquid cosmetic items that may leak and mess up the rest of your things can be placed in Ziploc bags.
19. Always pack the shoes you feel comfortable to walk in for a long time, not your most beautiful shoes!
20. Some hotels do not provide you with the most comfortable and pleasant pillowcases. To prevent sleeping on those sketchy pillowcases, you can bring your own one!
21. Finding your bag at the baggage claim is not always an easy task. Since many bags and suitcases look almost similar, if not the same, pick yourself a suitcase in an unusual colour or pattern.
22. To avoid your cosmetic and beauty items being crushed, place them in bags, then place the bags in the middle of your suitcase, in between layers of clothing.
23. Another great way to prevent breaking fragile items and glass containers is by placing things like perfume and foundation bottles into your shoes or into pairs of rolled socks.
24. In order to prevent your compacts from crashing and breaking, surround them with soft things.
25. If you still are afraid that some bottles with liquids may leak, wrap those products in a plastic cling wrap.
26. If you suffer from the annoying popping that happens to your years, while you are on the airplane, make sure to chew gum.
27. Save some money and instead of buying travel-size beauty products and cosmetics, make your own. Simply buy a set of travel-size empty bottles and containers, which you can reuse over and over again.
28. In case you have forgotten to pack your USB chargers, keep in mind that some TV sets have a USB you can use for charging.
29. In case you have forgotten your charger completely, always make sure to ask on the hotel's front desk if they have one you can borrow.
30. Minimising turbulence is possible if you pick a seat near the wings of the plane.
31. You can use Google Map offline! Simply type OK Maps in the destination search bar and the area of the map you have loaded will save for later.
32. Check the comment section of FourSquare of the hotels, restaurants, cafes, places you are planning to visit, so you can get all the Wi-Fi passwords beforehand.
33. Eating out could be very expensive in some places. Lunch is always cheaper than dinner in the majority of restaurants, for always opt for a lunch.