Useful Travel Websites You Surely Didn't Know About – Part 2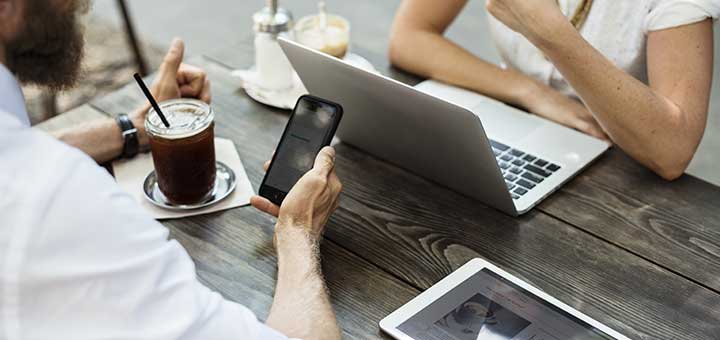 Today we will continue presenting you a bunch more helpful and interesting travel websites that you have probably never heard about, but these will surely and definitely change your life… or at least your travelling habits, tourism views and holiday planning. Make sure to check the first part of the article, where we share with you eight great travel websites. Next, come back to this second part and thanks us later for the great travelling inspiration! We hope you have a wonderful holiday!
Almost everyone knows the struggle of a delayed or a cancelled flights and wasting precious hours in different airports around the world. If you don't have any idea what we are talking about – lucky you, we wish you never experience the frustration of your flight being delayed or cancelled. However, unexpected situations and flight changes are something that happens all the time, but you can finally have more control in such situations thanks to iFly – your ultimate airport guide and resource that will keep you up to date with delayed and cancelled flights, no matter if you are departing or you are waiting for someone arriving. iFly will also help you plan your trips and time between airports and terminals, will help you find out about everything you need and would like to know about all airports all around the world, recommend you the best places for eating and shopping on layovers and keep you in contact with lost and found departments.
Are you planning to travel for the holidays, but you are lacking destination inspiration? That is an easy thing to solve for Context Travel! The website provides you with amazing and truly informative walking tours around the world, so you can visit all the must popular must-sees and must-dos under the sun and plan your next amazing holiday.
Looking for a really in-depth travel inspiration, experience and knowledge? Then make sure to get the best from the source itself and visit Spotted By Locals website. The website will provide you with 57 city guides across Europe and North America that are created and recommended by locals. Who would know the place and who can provide you with better recommendations than the locals themselves? Spotted By Locals will help you discover all those hidden gems around the world.
The best way to describe the Trover website is the best mixture between Instagram and TripAdvisor because Trover takes the best from both sides. With its unique, user-friendly and beautiful interface that allows all users to share their amazing pictures and the images they have created throughout their travels and trips, all these combined with user-generated reviews and shared experience and Trover turns out to be an interesting, exciting and definitely unique way to discover new and amazing places and plan your next travel adventure.
Peek will quickly turn into your favourite and most helpful accommodation and itinerary planning guide and source once you try its user-friendly interface and great features. For an inspirational source of many adventures, must-does, great travelling ideas and high-quality activities, Peek is your reliable helping hand that will bring excitement and fun into your holiday. Peek will also provide you with amazing and reliable city guides, specially created for you by celebrities, popular travellers and famous taste-makers – Adrien Grenier and Wolfgang Puck just to name a few.
One more extensive, in-depth, informative and interesting travel guide – you can check out Triposo. On the website, you will find an amazing variety of dining recommendations, trip suggestions, accommodation ideas and much more.
Sandemans walking tours include 18 popular cities around the world. The website will provide you with helpful, entertaining and interesting information about cities you definitely should not miss and what are the highlights you should definitely visit and enjoy. All guides and tours are created by local professional guides that work voluntarily for creating these helpful virtual city walks. All the online tours are an amazing opportunity for you to explore many hidden gems across the most beautiful and interesting cities in the world.
Travellr is your ultimate helping hand whenever you are in need of a travelling advice and recommendations. All the hard work is provided by the website that will help you contact experienced travellers, who can share some of the best advice and share their secrets with you. Travellr is a great way to plan your holiday and make sure you are making the most of your time, when you are abroad, including everything you can think of – the best places to eat, the cultural, natural and architectural highlights, budget-friendly accommodation options and some luxurious hotels if you want to indulge yourself and so much more!
No matter if you are spending the holidays at home, or you are travelling and away, you will find Foodspotting to be a very inspirational source of great food ideas and a very helpful website. Are you craving a specific type of cuisine – Foodspotting will provide you with the best ideas where to go to satisfy your craving and get the desired dish.