Top 7 Tips For Planning A Perfect Family Trip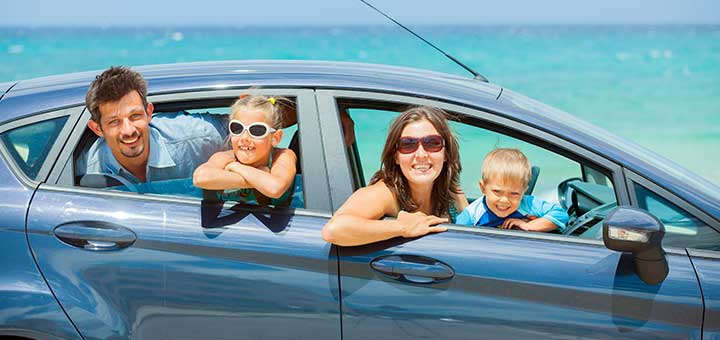 A meaningful family vacation is something that everyone always respects, and it is an unforgettable memory for you to think about in the future. Hence, planning and getting ready to have a wonderful family vacation is a necessary thing. If you have an excellent traveling plan, you can enjoy a more comfortable and happy trip during your trip. Here are some tips on how to plan a perfect family vacation that you shouldn't ignore.
Preparing A Budget
Creating a budget is one of the most important things for your family vacation. Firstly, you should calculate the cost of a flight ticket and hotel, and then decide how much you will spend on daily meals. Many hotels often include free breakfast for guests. Hence, you should find out in advance to save a cost. Besides, you should consider the amount of money you will use for the rest of the day. Also, you need to anticipate the necessary finance for sightseeing, favorite tourist spots, buying gifts for relatives, emergencies, etc.
Besides, saving money for summer vacation starting now will help you avoid wondering while enjoying the trip. You should open a saving account and cut down the unnecessary shopping expenses for a certain period. Especially, when sending savings for your vacation, you not only prepare a budget for the journey but also have a chance to get free vacations which are the great gifts from the banks.
Taking Care Of Your Body
For several days before the start of the holiday, you should eat healthy foods and do some exercise. This will ensure that you are ready to have good health for enjoying your vacation perfectly. There are some exercises, such as walking, doing aerobics or doing yoga, etc., which are very good for your body. You will feel healthy and be more active during your trip.
Planning Your Journey
If your family does not travel in groups or tour, planning the journey is a necessary thing to do. You need to make the daily traveling plan carefully, list the tourist attractions you like to visit and check the bus or train routes that can take you to your destinations. The holiday will pass very quickly, so you should plan it in order not to waste any time.
Organising Activities
Before starting your vacation, you should plan to have activities which are suitable for each member with the different ages in your family so that everyone can join together. Besides, you can ask your children what they want to do when the family is on vacation. Preparing some activities will make your family atmosphere to be more fun. Also, it makes the family's feelings closer.
Preparing The Complete Luggage
No need to bring everything in the suitcase for your few day holidays. If you are going to a very remote location or have a medical demand, a special diet, you should buy what you need during your vacation. You can read more advice on essential items to take away on holiday to make the smartest decision. Hence, a light suitcase will help you not to be hard to travel while the traffic jam situation often happens, especially in crowded cities.
Discussing With The Family About The Journey
Family travel includes many people in the family, so you should limit yourself and your emotions. This is because each member of your family will have different choices, related to tourist destinations, shopping, meals, etc. So why don't try to follow the wishes of family members to make everyone happy! For example, if your father likes to go to the museum and you like shopping, you can go with him to the museum and ask him to do the same for you.
If you have a traveling plan in advance, your family can also divide into two groups for different activities, and then make an appointment to gather at a given location. In this way, every family member can do what they want without having to be reluctant to follow the will of others.
Saving The Beautiful Moments
One of the effective ways to keep you and your family happy when you return home after the holiday is to recall the happy images that were recorded. So, you should take photos, short films as much as possible, or you can make an album or buy souvenir items. You don't have to go to a souvenir shop to find them; souvenirs can be a beautiful piece of shell that you and your family pick up on the beach or a flower in the mountain you see and paste in a book. These things will help you remember the happy moments you and your family had together after the trip.
All the above are the top 7 tips for planning a perfect family trip. We hope that you will find it interesting and useful for your trip. Have a nice journey!
---
Author bio:
I am Emily Pham. I was born in Vietnam – a country with many unknown beaches, historic sites, and tourist attractions. Understanding that Vietnam nowadays is a famous destination, I establish the blog site vina.com with the purpose of introducing the elegant beauty of Vietnam to friends around the world. If you are planning a trip to Vietnam in the near future, our blog will provide you with essential information on where to go and what to do in our country.