6 Travel Tips that you cannot ignore this Summer Season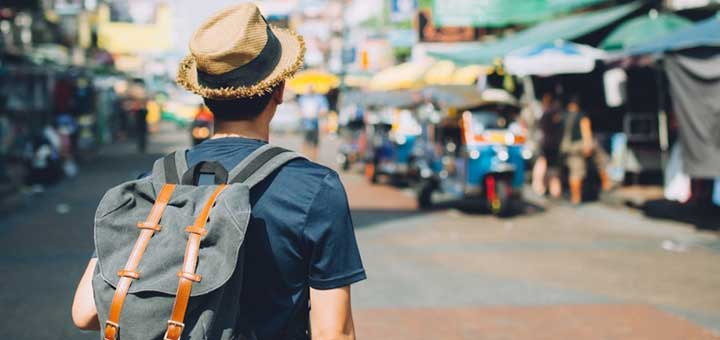 It is that time of the year when people start searching for tourist destinations that they plan to visit. The summer season travel industry is worth billions of dollars and dozens of businesses benefit from it, ranging from airlines to ride-sharing businesses and from local merchandiser to large hotel chains.
But there are some things that you must ensure to have a smooth and enjoyable summer holiday, regardless of the tourist destination you choose to visit this summer. Here are the 6 most important travel tips that you should not ignore this summer season.
Pack Lightly
This is the most given advice when comes to travel tips for any kind of journey, whether the destination is local or foreign. But unfortunately, it is the most ignored advice, as well as the travelers, choose to not only pack heavy but they usually pack items that are either available in their hotel rooms or can be bought easily at an equal price from the place that they are visiting. People consider it cost-effective to bring along their own towels, loose shoes and even toothpaste as well but the truth of the matter is that the extra space actually leads you to pay more for two-way trips.
Book in Advance
Well, this is an obvious one as well but again, this is something that is ignored pretty easily by travelers and even by those that travel every year to many other travel destinations. You don't just have to book an airplane ticket or a hotel room for your comfortable and irritation-free traveling experience but you also have to book your tour guides, make travel arrangements and plan each item of your itinerary carefully in order to avoid any unforeseen circumstances.
Respect the Culture
It is important for travelers and tourists to respect the culture and values of the tourist destination that they are traveling to. It will help them have a smooth journey without finding themselves in an unfavorable condition. After all, in a foreign land and away from your friends & family, things can take a turn for the worst real quick. So it is important that you dress not only according to the weather but also according to the culture and norms of the society, especially if you are visiting any conservative country.
Beware of Scams & Fraudsters
Most of the naive first-time travelers take their own protection and safety of their important travel items lightly. It means that some of them end up losing their identity document while others fall prey to criminals that are after their credit card or mobile phones may be.  So for identity authentication and to avoid becoming a victim of credit card fraud, make sure that you keep all your important documents, identity documents especially, close to you and on your person at all times. In case any of that document is stolen, make sure that you report to the authorities in your home country as well as local authorities to avoid any embarrassing situation.
Don't Just Visit Landmarks
One of the most important traveling tips that I wish I had been given at the start of my traveling days was that it is important not to just visit landmarks of a tourist destination but to actually visit relatively anonymous or less famous places. It will not only give you an entirely different perspective about your chosen place of the visit but help you understand the rich heritage of that place as well. Not to mention, the opportunity to get in touch with the local population, rather than just waiting in queues outside museums and landmarks.
Live in the Moment
Summer travel is one time of the year that you can truly let go of all of your daily work routines, forget about the crap your peers give you at your workplace and immerse yourself in a cathartic experience. So it is important that you seize the moment and enjoy yourself without having to worry about anything. Let go of your inhibitions, live a little, talk to a stranger, gaze at the night sky or just sit on a bench in a beautiful garden and introspect about the past year. Don't just hop on the guided tours and schlep from one line to another to see something that you can view on Google.
Choosing a destination for your future travel is not the only thing that will decide how memorable journey you will be taking this summer season. Follow the above-stated tips, if you want to have a meaningful life experience that you can recollect and talk about even after years. Let your guard down but be careful and vigilant about your identity and important traveling and financial documents such as passports and credit cards. In the end, all I want to do is Wish you a Bon Voyage for your future summer travel.