Fun Things to do in Texas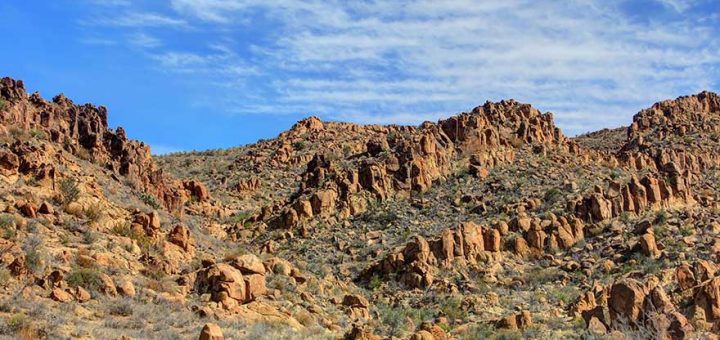 If you're planning a trip to the larger-than-life state of Texas, chances are you have a specific destination in mind, perhaps one that includes an event or gathering that will land you in the company of a familiar Texas resident who can help guide you to the best of the best in that area. However, if you are hoping to visit The Lone Star State without a specific event or city in mind, stress not! From Galveston to El Paso, you're guaranteed to meet needs and honor priorities with this very official & categorically refined "stuff" breakdown.
For OUTSIDE stuff, consider a visit to a national park. From Big Bend to South Padre, there are 16 sites to choose from in Texas. Take inventory of your preferences (mountain vs. desert, 260-million-year-old reef vs. 20th-century political history, fishing vs. a scenic drive, etc.) before doing your park research. Whatever you're after, you can find a park that explores that.
For CULTURE stuff, there are museums-a-plenty in the great state of Texas. The Kimbell Art Museum in Fort Worth was rated #1 of 126 to do by Trip Advisor. In West Texas lies the remote city of Marfa, TX, which is a major center for minimalist art. With hundreds of museums to visit in Texas, you can take your pick of focuses from art, history, science, nature, or children-specific museums. Start with what interests you most, and go from there.
For THRILL stuff, theme parks and water parks are scattered across Texas. Amusement parks are no exception to the "everything is bigger in Texas" rule of thumb. There are parks for all ages, including two Six Flags parks and SeaWorld. For a more nostalgic experience, the beloved Galveston Island Pleasure Pier is back up and running as of 2012 after hurricane damage. Keeping ages in mind, a quick internet search will lead you to the most appropriate thrill.
If you're into SPACE stuff, consider a day trip to Space Center Houston, which is the visitor center of NASA. It is a nonprofit space and science learning center that offers day camps, sensory-friendly events, even overnight experiences. They feature galleries and exhibits that range in themes from weather to "Lunch with an Astronaut."
You'll never be short on FOODIE stuff in Texas. There are so many "Best Restaurants in Texas" articles floating around that if anything, you may be left overwhelmed and unsure what to choose when it comes to grub. Instead of going straight for the "best restaurants in Austin" google search, take a breath and let your heart tell you which of the categories below you're feeling most. Then after a refined search, weigh the options in your area. Types of food Texas will inarguably deliver on include barbecue (specifically brisket), tacos, burgers, pie, chili, Gulf seafood, regional Mexican food (mole!), steak, Vietnamese food (a steamy bowl of pho is never far from wherever you find yourself in Texas), and breakfast. Oh wait, doesn't that basically cover all food categories? Yeah, good luck narrowing it down.
If you're after ALCOHOL stuff, Texas wineries may be your answer. There are three main wine growing regions in the state with Cabernet Sauvignon and Chardonnay having the highest number of plantings. If wine isn't your bag, consider one of Texas's MANY craft cocktail bars, such as Last Straw in Austin, Still Golden Social House in San Antonio, or The Cottonmouth Club in Houston. There is no shortage of casual patio bars, either, should you want to keep it simple and a little more budget-friendly. Texas delivers on happy hour across the state. Uchi, which offers a contemporary Japanese dining experience with locations in Austin, Dallas, and Houston, offers a "sake social" daily from 5-6:30 pm during which you can score drinks and menu items for a fraction of the normal prices.
For RELAXING stuff, Texas has ample spas to handle whatever tension the patio cocktail couldn't work out. If you're in the Austin area, Lake Austin Spa Resort is an incredible destination spa that really captures all things lavish, including a beautiful waterfront location. In the Dallas area, The Spa at The Crescent is an upscale option, complete with 16 treatment rooms, men's and women's lounges, a whirlpool with hot and cold dip, relaxation rooms, and a couple's suite. When searching for what spas are in your area, remember that chances are you don't have to be an overnight guest to partake in their spa packages.
If there is but one takeaway, let it be that no matter where in Texas you are visiting, you can find fun, no matter your definition. Everything from a sensory-friendly outer space exhibit at Space Center Houston, complete with modified lighting and sound, to a mezcal and fig cocktail in the vibrant vacation-themed bar, Last Straw, in Austin. Enjoy your stay!