How To Take The Perfect Holiday Pictures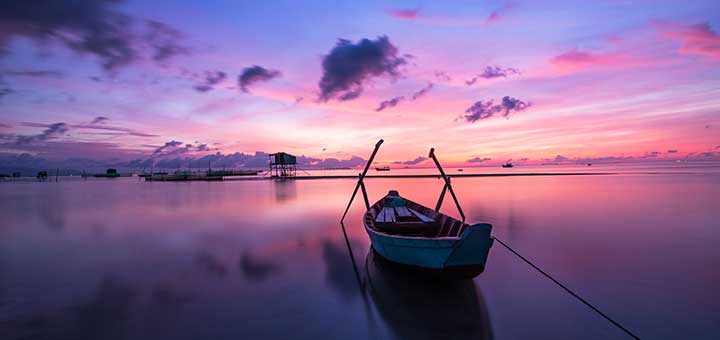 Pictures are very important, if not vital part of every holiday. You know what they say – it didn't happen if you don't have a picture to prove it. The same can be applied for holidays and all kinds of journeys. Of course, this is a joke, however, taking pictures, while exploring a new place and enjoying it is a part of the whole experience and helps you keep the great memories for a long time. However, the question is, how to make photographs you will be proud of? Some of the most talented and experienced photographers around the world share these few simple, but very effective and useful tips and tricks.
Choose your object
Of course, you can take all those typical beachy pictures, because we know that we all love them, but make sure to be as creative as possible and take the challenge to make some non-traditional and more special pictures too. Look for unusual scenes, interesting people, quirky local traditions and interestingly presented food to catch through your lens, unleash your imagination and inner talent. If it is possible, take your time and think for a minute what kind of picture do you want to take. It would be good if you first think of the subject in front of your lens and try to "see" it in a different angle, from a different perspective. Take your time to think of your distance too. Perceiving and feeling are the keys to the perfect and unique picture, owning a high-quality professional equipment is simply a bonus. You can make amazing pictures even with your phone, so it is all about the concept.
Composition
Put trust in your inner instincts – take pictures that make you wow. Every picture could be a piece of art, just like music, a sculpture, a poem, or other forms of creative self-expression. The creative composition in every artistic discipline is often the most difficult part of creating a masterpiece and expressing true craftsmanship. Often the good composition is a matter of inner instinct that the picture will turn out amazing. Do not be afraid to try new perspectives, go high, or go down, try to use some real frame like a window, threshold or a three's branch, as a frame for your image.
Colours and angles
Digital photography allows unlimited opportunities to edit and improve the image, but more important than this is the natural feeling of what looks good and what not. Even an inexperienced eye can see how the blue sky changes into indigo, or the glass looks almost neon green. Keep your photographic sanity and try to create a picture in real colours. You can play around with natural factors that change the real colours, such as the changing weather conditions, for example. Just after a rainstorm, for example, the colours of the sky will look unusually bright and clear and you do not need additional editing to take a perfect picture.
Portraits and perspectives
When you shoot a landscape, the interchange is between you and what you take a picture of. It is naturally not stressful and you can take your time and wait for the perfect moment, the conditions that meet your artistic and creative requirements. However, when you create a portrait, it is a bit harder, especially when you are outside your country, respectively outside your comfort zone, and you don't know either the language nor the local traditions, beliefs and attitudes.
For example, Maasai people do believe that the strange boxes we call cameras actually steal their souls and predict disasters. So no matter how tempting it would be to take a picture of the interesting and beautiful Maasai people, make sure you are not stressing them with your camera and you are not disrupting their personal space and believes. Be respectful to the people you take a picture of. What photogenic stands for? When we say that a person is photogenic, this does not mean that he or she is necessarily beautiful in the conventional sense. All is a question of resistance and self-defence. Some will be ok with the camera in front of their face, others won't be that happy. You can find the answer in their eyes.
Editing and presentation
Do not let your pictures forgotten in your hard disc or memory card. There are many websites to help you gather all your memorable holiday pictures together in a photo book you can keep as a dear memory and the greatest souvenir from your journey. You can even print pictures on a cup, or on a pillowcase. It does not matter where you decide to put them, remember that pictures are like living creatures and they need your love, attention and appreciation in order to feel and look their best. If you are not that happy with how your pictures turned out and you can add a bit of editing, you do not need to have particular Photoshop skills, because there are many photo editing websites to help you saturate the colours a bit, or crop out some parts. Just don't get overboard and remember to keep your images realistic.
So you practically do not have any excuse to not create some amazing images. Now pack your bags and hit the road for some new adventures… and don't forget your camera!
You May Also Like