Top 10 Most Instagrammable Places In The World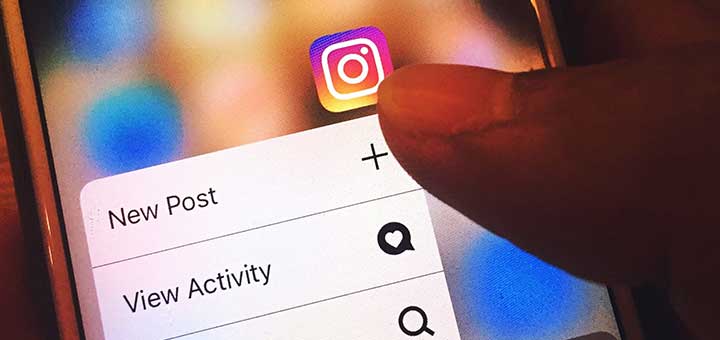 The Instagram app is one of the most popular nowadays with millions of subscribers and it is no wonder why. Besides following the life of celebrities and wowing around some beautiful Instagram models and professionally done setups, it is easy to tell why people enjoy the app so much. It is really hard to not check your Instagram feed at least a few times a day and one of the most worthy visual content you can find there are the millions of pictures of amazing places around the world! That is right, the world is simply jam-packed of beautiful and breath-taking, creative and atmospheric places, but how would you learn about them all, if it wasn't on Instagram?! It wouldn't be that easy, indeed, and we are all thankful for the app and all its subscribers for allowing us the opportunity to dive into the new world and collect so much inspiration that can fill up at least a few bucket lists. So without further ado, let's get a closer look at some of the most picture-worthy and instagrammable places around the world and we hope that this way you will get inspired to travel to new worlds and explore so much more beauty and wonders!
Freemans, New York City
Freemans is actually the name of a famous restaurant in the Yankees capital New York City. But what makes a restaurant that special (besides the food), even if we talk about a restaurant located in one of the most beautiful, magnificent and diverse megacities in the world? Located in downtown Manhattan, which is already a hint that the place will be good, reaching this little special restaurant is already an adventure because it is hidden down an alley, off a side street. The place has a lot of character and a very unique and beautiful interior, some would describe it as a hipster. With a lot of one-of-a-kind vibe inside and a very beautiful and unique entrance, it is simply tempting to take at least one picture. And this is what so many people do, apparently…
Iceland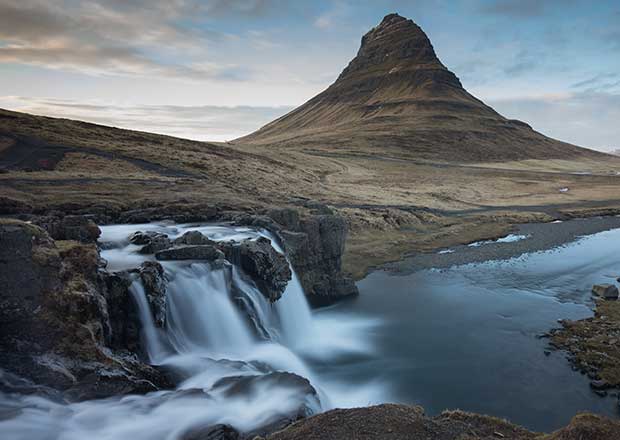 A small country that is not exactly the embodiment of the dreamiest holiday destination, but Iceland has so much more to offer than your usual holiday and maybe this is a way so many people are drawn to the idea to go there… and take pictures for their Instagram, of course. It is hardly any other country around the world with such a special, unique, breathtaking and mesmerising nature as Iceland. Often being recognised as the Moon's landscape on Earth, Iceland is a truly magical and special place and there is no wonder that so many fantasy and sci-fi movies use the local landscapes as backdrops. There are many parts of the country that looks as out of this world and there are so many unique nature's phenomena there, so it is hard to resist snapping pictures all the time you are there. A home to one of the most photogenic dried lava spots, glaciers, iceberg lagoons and so much more, Iceland can offer so many amazing features, which makes it one of the best places to fill up your Instagram feed with. Truly an Instagram gold!
Patagonia, Chile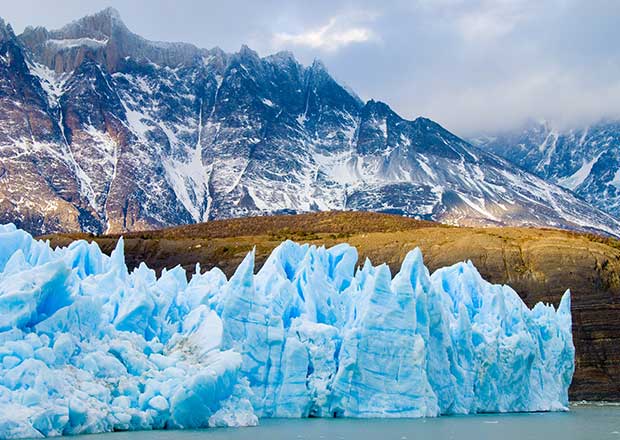 Looking for other Instagram-worthy places around the globe? Then pack your bags for Patagonia in Chile! No matter which way you are looking, you will always see some breathtaking nature's beauty and you can easily save the memorable experience and share it with everyone through Instagram. People who have visited this part of South America often describe the experience as "once in a lifetime" and it is not wondering why with so much beauty and unique char around. No matter if you are going to explore the popular viewpoints or some out-of-the-way spots, you will be happy to find that Patagonia offers a lot of inspiration for your Instagram with its addictive beauty.
Piazza Navona, Rome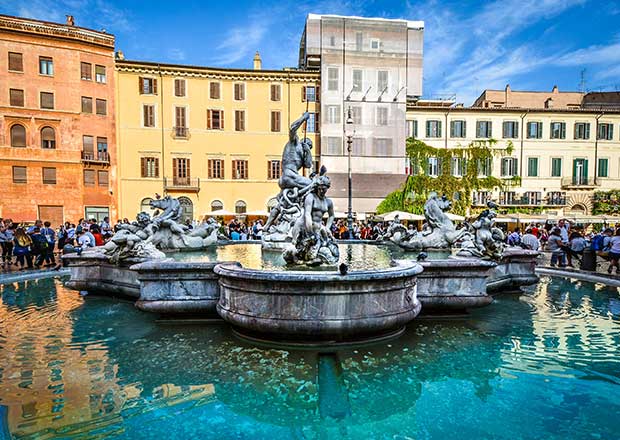 Italy certainly makes everyone a professional photographer, because every inch and corner of the country are so beautiful that it is impossible to take a bad picture… even with your phone and without the need to use some expensive professional equipment. Every picture of Italy is totally Instagram-worthy and this is why you can find millions of them under the geotag, but one of the most beautiful and picture-worthy places in Italy is definitely Piazza Navona in Rome! Every corner, every nook, every rooftop, every old building, every cup of tea and every bit of pizza, everything here is simply making the best picture and leaves the best memory of Rome. Make sure to take yourself high up, so you can have a once in a lifetime view over the cascading roofs of the surrounding neighbourhoods and the gorgeous colours of the city.
Rio de Janeiro, Brazil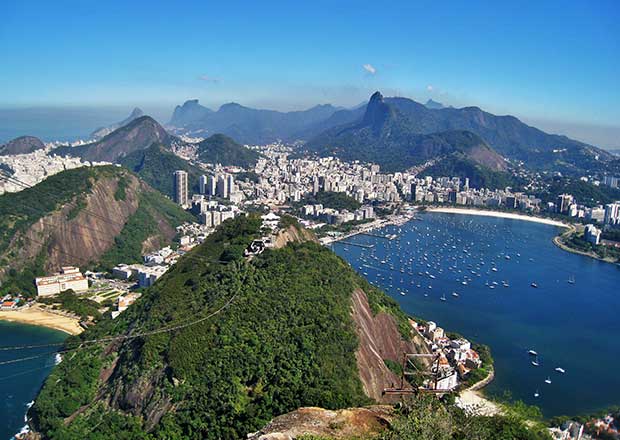 We don't know if there is even a point to include Rio de Janeiro in this list because every human being under the sun already knows how beautiful, mesmerising, vibrant and magical the city is, but if you need a reminder, here there is! With its captivating beauty, unique atmosphere, carpe diem philosophy and beach life culture, it is hardly a single corner in this magical city that does not deserve at least one picture. Hop on a helicopter ride for even more amazing and breathtaking view over the city and a chance to take some unique photos for your Instagram. Other than that, you can settle yourself on the sturdy ground and enjoy the beauty around that does not need a filter! With so much energy and liveliness that the city possesses, it is hard to show that through a picture, but still, Rio de Janeiro is the real Instagram gold!
The Tuileries Gardens, Paris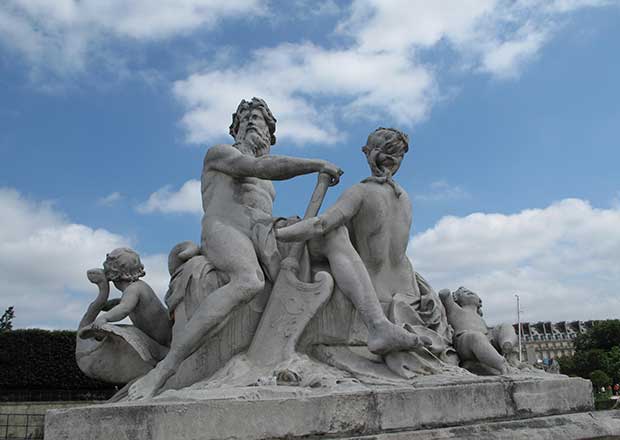 Oh, of course, we cannot miss the good old Paris. If there is a ranking of Instagram pictures, the ones taken in Paris are probably on the top of the list. It is hard to not be inspired, when in Paris, since inspiration and beauty are everywhere around. The city has such a special energy and charm that it wakes up the creativity and love for art into everybody, so the least you can do is to grab your phone and take a picture for Instagram. One of the best backdrops for a good Instagram picture is certainly the Tuileries Gardens, which are breathtakingly beautiful all year round, no matter the season, no matter the time of the day.
Miyajima, Japan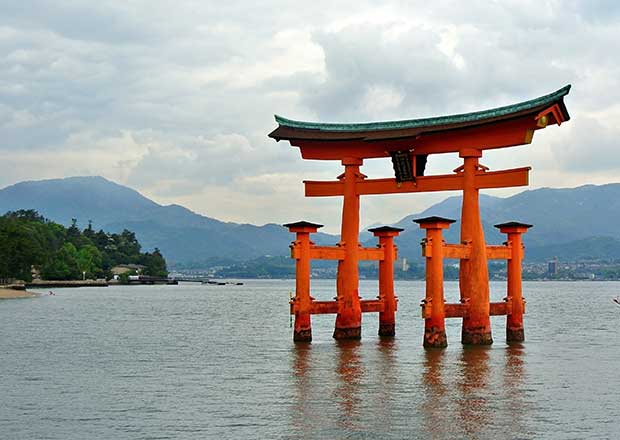 Of course, most of the places we are going to mention in this list are pretty much the embodiment of the perfect picture-worthy scene the way most of the people understand beauty. But it wouldn't be us if we don't include a very special and unique place, so Miyajima is certainly one of the most special, quirky and magical we can come up with! There is nothing not to make you feel amazing and constantly take pictures in Miyajima in Japan and you will understand the town's special beauty, character, charm and atmosphere the moment you step off the ferry and be greeted by… a deer! That is right, deers roaming and wandering around the streets of this island town are the most amazing thing about this place. Add to this the rich Japanese history and culture you can experience there and Miyajima certainly make it to one of the best Instagram destinations!
San Francisco, California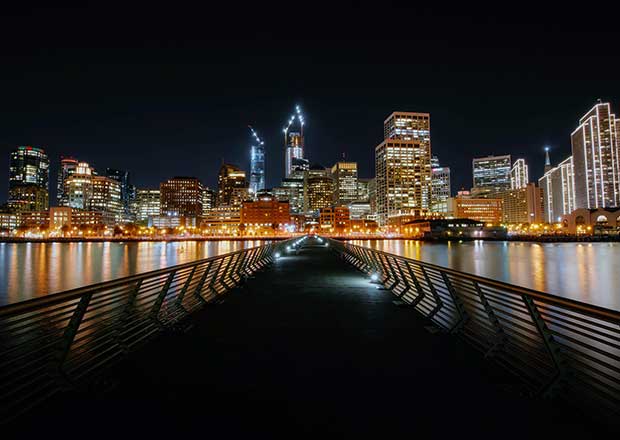 Although there are so many magical and picture-worthy places and spots in the great lands of the USA, our pick for this list is San Francisco and we are sure that many people will be happy that we included this magnificent city exactly. Especially people, who love to take pictures and know for sure how photogenic the city is and how many opportunities for a beautiful and creative picture it offers. From ocean scenes, through modern inspiration, to the picturesque little neighbourhoods with older buildings and romantic atmosphere, San Francisco should be popular not only as the city of entrepreneurial spirit but also one of the most photogenic cities in the entire world.
Lake Tahoe, California + Nevada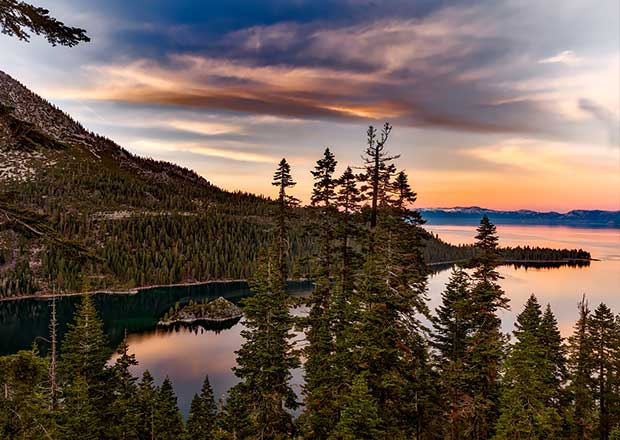 Almost every day in this part of USA you can expect clear and sunny weather and this is amazing because it makes the beautiful and popular Lake Tahoe look even more beautiful and magical under the sunlight. Beautiful skies and all shades of blue gathered in the lake and shining through its water, it is safe to say that Lake Tahoe is definitely one of the most photogenic and picturesque natural lakes in the world.
Santorini, Greece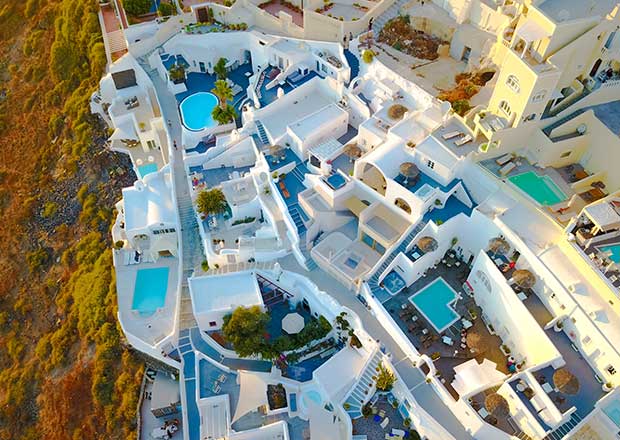 When summertime rolls us and you start checking your Instagram feed for some holiday inspiration, the ultimate scene you are going to see all summer long are the little white stone houses with details in all shades of marine blue of Santorini. The Greek island certainly makes it to the top of dreamiest and most romantic and beautiful summer holiday destinations, but when it comes to beautiful pictures for your Instagram, Santorini is the top with any competitor on the horizon!