Your First-Time Travel Questions Answered – Part 2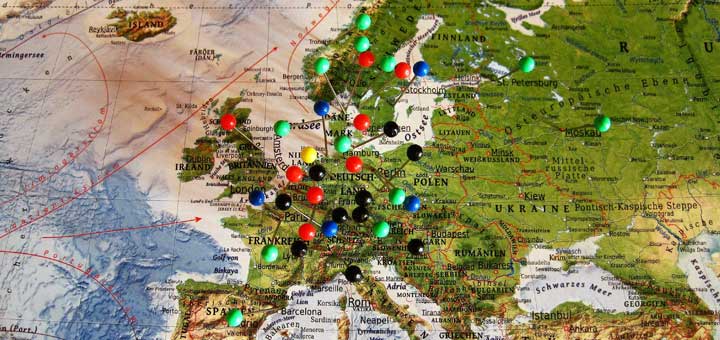 Welcome to part two of our series of articles that answer the main questions that pop into your head, if you are travelling the world for the first time, or if you are a planning a first-time travel without the help of travel agents and companies and you need to sort out everything yourself. Although we highly believe that there is not a 'wrong' way to travel and everyone has their own travelling style, priorities, requirements and desires. We also believe into some handy and helpful tips and tricks that can save you a lot of time, energy and nerves, if you are planning your own journey. So without further ado, let's answer five more common questions we get from first-time travellers.
Do I need a travel insurance?
Well, you are going to need a travel insurance if you get sick… and although we really do not like you to get sick, sometimes things like this happen and you definitely need to be prepared, especially if abroad. In short, yes, you really do need a travel insurance and although it might take some money with you never using it, it is better to have it in case of need. We recommend you to get yourself an insurance that fits your travel plans and that means that by clicking the "get an insurance" button while you are buying your flight ticket you might not necessarily get the best deal, so be sure to keep your eyes peeled for bargains and offers.
Am I going to ruin my career with taking time off to travel?
Well, this is one of those questions that we have our opinion on, but still feel like we cannot answer it. The answer to this questions is, after all, really individual and completely up to you and we believe that you can find the right answer for yourself without anyone's help, just take your time and search within for a good advice, because exactly you are the best one that can offer an advice for your own life.
However, if you still ask us and want to read what we believe, we believe that travelling is definitely not a distracting experience to the point making you lose your own motivation and ambitions of your 'normal' life. In fact, travelling is a rewarding experience not only in the sense of entertainment, fun and pleasure but also in the sense of educating you, enriching you emotionally and mentally and helping you grow and see your life and desires clearer. Traveling can inspire you to quit your job and allow yourself the freedom or the new start you have been in need of long before going on a journey. Traveling can also help you love and enjoy your career, even more, get inspired and motivated to change what you don't like and stick and improve what you already like.
How to use my smartphone while travelling?
Making calls or using the Internet abroad can really cost you a small fortune… or not that small one! So in order to skip the not so pleasurable experience, you will need to make some adjustments to your mobile plan and definitely your mobile usage. The exact adjustments depend on how long and where you are going to stay in and what you are willing to spend in the name of constant connectivity. If you are spending a few weeks at some place or longer, perhaps it is a better idea to grab some local SIM card, otherwise you might want to make some little digital detox and put your phone away.
What am I most likely to forget to bring with me?
Do not worry if you forget something else than your important documents and some medicines because everything else you can already buy wherever you are travelling to. Otherwise, here are a few hints on what you are likely to forget, but we remind you to take with you – earplugs are a good thing to bring with you and ensure so rest (especially with jet lag), an electricity travel adapter or a converter.
What should I expect with changing atmosphere?
Unfortunately, it happens to many travellers and tourists, but you have to be prepared to expect… travellers' diarrhea… But do not worry, because if you sort the problem and react quickly (visit a local clinic for some simple microscope analysis), you can typically get rid of this issue with some meds and you should be feeling fine within a couple of hours.