Your First-Time Travel Questions Answered – Part 1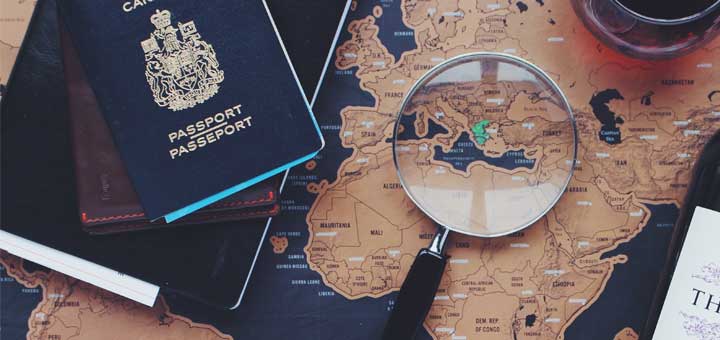 Traveling is exciting, challenging, rewarding, amazing, unforgettable, scary, educating, addicting and everything in between and no matter your style of traveling, whether you travel alone or with friends or family, your destination and for how long and how far you are about to travel, traveling is always a positive experience. There is no 'right' or 'wrong' way to travel the world and educate yourself, especially considering the fact that everyone understands, plans and feels travelling differently and individually. Above anything else, travelling is a personal experience, even when you travel in large groups.
However, for first-time travelers, the process of getting from a certain point to a certain point and getting into these new cultures, people and traditions you are about to meet and explore could be more than overwhelming and stressful. Especially if you are trying to organize and plan everything yourself and without using the help and assistance of someone with experience and knowledge. Although you can find many practical and helpful tips and tricks online. There is still this intimidating stress that makes your belly feel sick and occupies your mind day and night 'till you hop on a train or flight.
For many people travelling is this privilege and joy they have and experience by default and they will never understand the feeling first-time travellers, especially when the journey is long-awaited and long-coveted, need to sort out and go with. So if this is your first time travelling the world and you are preparing for such an adventure in your life, you probably would like to read a few helpful and tested ideas, tips and tricks. Because of that today we are going to answer most of the most common questions we get from first-time travellers!
Are 3 months too short to travel the world?
Speaking and thinking scientifically, flying around the world takes 40 hours only. However, in this case, you won't be able to see… anything. On the other hand, exploring, discovering and getting to know the entire world takes more than a lifetime. If you want to make the most of your journey and still think that you do not have enough time to do so, then better be sure to make a mental priority list and follow it to see and explore everything and anything that excites you and grabs your attention and interest the most. Anything else can wait for a while until your next trip or journey. Three months are really fine as long as you are not planning to visit too many destinations.
I saved up 4000 pounds, are these enough to get me around the world?
Speaking of money and costs, all travels and travellers are different. Some people just don't get a long time without a fancy hotel room or fine dining, while others prefer to spend their money for sightseeing and travelling to remote places. Some of you prefer to travel in a first class, while others have nothing against some bumpy ride with a car or train… or even a boat! Some of you prefer to make a shopping spree to remember, while others are minimalists.
Generally, the cost of travelling is completely different and varies for everyone. In conclusion, we would recommend you to look for travelling deals and offers, buy tickets as early as possible to save some extra money and try to take any chance to get a bargain, also figure out a daily budget that feels comfortable to you. After all, you are experiencing travelling to enjoy your time, not to struggle with your budget.
Are touristic 'must-sees' really worth the hype?
Every country and tourism destination comes with its 'must-sees', 'must-does' and 'must-haves' and while some people are going to tell you that these really worth the hype, others will advise you to miss them and use your time, money and energy for something not that mainstream. It is entirely up to you, however, and your own preferences, interests and desires. Most of the 'attractions' and 'wonders' really worth your time and money, while many are well-advertised and marketed, but nothing really that special. You need to decide for yourself whether or not you want to see something or not and what makes you happy. After all, the main goal is to regret nothing! The most enriching journey is the personalized one, so be initiative and brave and make your whole trip the way you like it.
Organize your travel successfully
Guidebooks are really very handy and helpful for providing you with tips on how to effectively explore a place, a city and even a country. Guidebooks (digital ones too) are like a small collection of just a fraction of the essence of your trip to a certain country, city or place, but they can offer a good start and give you some food for your mind, but do not be limited by what is recommended in the guidebooks or online traveling blogs and sites only and allow your imagination and inspiration help you make an unforgettable journey.
I am worried about travelling solo
There is nothing to worry about if you really want to travel alone. Sooner or later you will find out all the benefits of travelling solo and how rewarding this experience is. If you feel fairly comfortable with the idea of travelling solo, but you still need some inspiration and motivation, be sure to have a look at our articles – How to travel alone, Best destinations for solo travelers part 1 and Best destinations for solo travelers part 2.
Make sure to keep your eyes peeled for part two!