Destinations for Solo Travelers – Part 2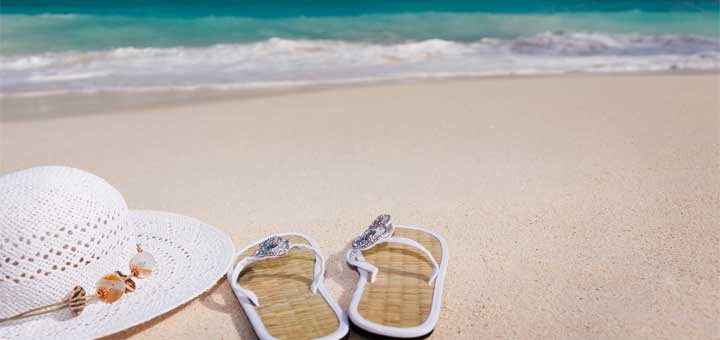 Have you checked part one of this article series? If not, be sure to go back and seek for some inspiration and destination ideas, if you are planning to travel all by yourself this year and then come back to get even more inspired by seven more breath-taking tourism destinations!
Sri Lanka
Sri Lanka is most probably on the top of your bucket list, whenever you are considering the travel alone, with a partner or in a large group, however, the distant and enigmatic mountain country is definitely a soul journey worth experiencing. A Buddhist country that is packed with historical, quirky and distinctive cultural and last but not least natural heritage, Sri Lanka is welcoming tourists from all around the world for a really special and emotional visit. Although considered an undeveloped hill country is the home of tea plantations, friendly locals, remote villages, quirky traditions, forest reserves, sacred mountains and a pretty spiritual vibe in general.
Southern Thailand
If you associate Thailand with amazing beaches and exotic islands, you are definitely far from the truth! Well, who says that enjoying some quality time at the beach is an experience for partners and families only? We are more than sure that enjoying your time alone at some exotic and abundant beach is a pretty rewarding and relaxing experience. In addition, Thailand is also recognised as a traditional backpackers and adventurers destination and offers a special experience, quirky traditions, remote villages and what not!
Jordan
A land of amazing world's historical and religious heritage, Jordan is not simply a great destination for solo travellers, but a very emotional soul journey too. Packed with historical and ancient cities and places, a great introduction to the Middle East, a fascinating meeting point between the West and East, very distinctive and unique and a country of great hospitality and friendly locals, Jordan definitely deserves a place on your bucket list.
Hokkaido, Japan
Japan might seem like a very overwhelming and intimidating idea for many European solo travelers and probably visit the country might leave your eyes and mouth wide open, but you will quickly get used to the fact that Japan is actually a very welcoming country and as a solo traveler you will experience a great deal of respect and hospitality. The country of Japan has four main lands and Hokkaido is the most northern and least developed out of them. It is definitely remote from the hassle and fuss of the metropolis and industrial boom you can find in the luxurious and developed regions around the country's capital. Offering you a quirky and distinctive, but very special and authentic experience.
New York City, USA
It is really hard to ever feel lonely and bored in a metropolis that never sleeps and offers more than a handful of adventures and fun like New York City. There is so much to do in this city that is as big and as populated as an average European country. Furthermore, New York City is a meeting point of hundreds of different cultures, histories, cuisines, traditions and lifestyles, so if you want to take a bite from life itself, then be sure to visit one of the most famous megacities in the world.
Nepal
If you are up to some hiking with spectacular and breath-taking views, then Nepal is a perfect solution for you! Although Nepal is not only hiking and outdoors, the country is most popular for its distinctive mountain indoors and attractive while rustic and rugged lands and nature.
Ireland
We are not entirely sure what comes in larger amounts in Ireland – whether it is the breath-taking nature mixed with so much historical and cultural heritage or the friendliness and hospitality of the locals. Perhaps these come in equal amounts, which makes Ireland one of the best destinations for solo travellers that are seeking for some adventure and fun. From the most authentic and full of distinctive ambience and hospitality Irish pubs, quirky neighbourhoods and Celtic music festivals to the rugged coastlines, wild nature and sacred sites, Ireland offer it all, everything stretching on its green, green lands! Furthermore, it is completely and entirely impossible to not find a friend for life here!