Destinations for Solo Travelers – Part 1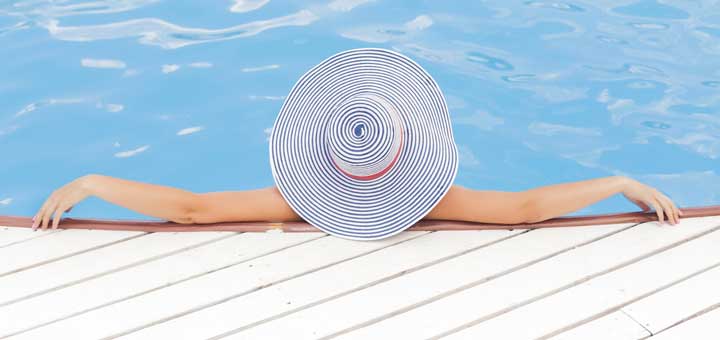 While many people are scared by the idea of travelling alone, others are excited by the idea and there is a large group that knows that solo travelling brings so much joy and pleasure and comes with many benefits and advantages too. Today we are not going to discuss this topic, however, if you want to get inspired and explore the main highlights of travelling alone, you can check out our previous articles. Today we want to dig even deeper into this topic and offer you to consider a handful of amazing destinations if you are excited to travel all by yourself!
Rajasthan, India
If you are excited by the idea of travel alone and you are not afraid to go really hardcore by exploring a distant and pretty controversial country, then why not start with India. Rajasthan is a great introduction to India and an amazing way to get to know the authentic spirit and vibe of the country. Rajasthan is located in a region of India that is popular as a Land of the Kings and it definitely deserves its name in a matter of its historical and cultural heritage and it is packed with places worth visiting like Udaipur, Jaipur, Jodhpur, Jaisalmer and all other atmospheric and full of distinctive spirit and vibe places you need to explore and experience.
The East Coast, Australia
Australia is, in general, one of the top destinations for solo travellers, because the continent and all touristic and non-touristic destinations within it are offering so much exciting adventures and unusual and special experience that it is hard to ever feel lonely or bored. In addition, Australia's East Coast is a very popular destination for many backpackers and adventurers that it is almost guaranteed you are going to meet many people and new friends.
Southwest USA
If you are looking for really spectacular landscapes that do not allow you to feel alone and bored during your solo travelling experience, then the Southwest of USA is the ultimate and perfect route for you. From pine forests and snow-capped mountains to deep red sandstones and deserted places, the Southwest of USA is offering a breath-taking range of nature's heritage at its best and many views worth taking a picture of.

Dubrovnik, Croatia
We are sure that if you are a fan of the "Game of Thrones" HBO series you have already considered Dubrovnik as a travel destination, or you have already booked a trip, because the majority of the scenes from the TV series are shot right at the heart of the culturally and historically packed heart of Dubrovnik. Even if you have nothing to do with the TV series, Dubrovnik is still an amazing destination for solo travellers, because it is offering so much to explore and enjoy. There are many adventures you can experience here, including walks in the ancient parts of the city, visiting the surrounding islands by ferry, go sea kayaking and a lot more.
Newfoundland, Canada
Canada is probably the ultimate destination for solo travellers along with Australia, at least this is our opinion. Wild and rustic, craggy and rugged, Canada offers a lot of raw and wild beauty, breathtaking nature scenes and great outdoors experienced for all solo tourists that are looking for a hardcore adrenaline rise. Newfoundland is offering remote traditional fishing settlements as well as lively and exciting city life.
The Greek Islands
Well, solo travelling is not only adventures and adrenaline, right? If you are travelling alone, but still want to enjoy a laid-back and tranquil holiday and at a highly distinctive and special place, the Greek Islands offer you this perfect opportunity. Although most of the islands are popular among many travellers and tourists around the world, you can still easily escape the crowds.
Copenhagen, Denmark
Diving even deeper in the laid back holiday experience, the capital city of Denmark Copenhagen is offering so much experience and adventures to the solo traveller. From quirky cafes and great museums and galleries to low-key nightlife and interesting cuisine, Copenhagen is compactly packed with culture, history and distinctive lifestyle. Furthermore, biking here is a must and the whole city is easy to explore by foot or by bike.
Stay tuned for part two of the article series!