Ultimate Guide to Turkish Cuisine – Part 3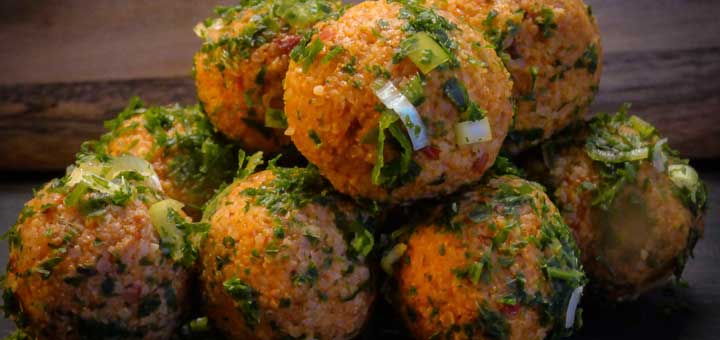 There are so many reasons why Turkish cuisine is that popular and loved by so many people around the world. One of the biggest advantages of this regional cuisine that is ranked in top three of the most preferred and classic cuisine in a global sense is the fact that when it comes to food in Turkey, you are truly and deeply spoilt for choice with so many different, unique or classic, diverse and distinctive dishes and food choices.
Whether you are vegan, vegetarian or you love some meat, whether you prefer fresh fish over anything else, whether you are a fan of simple and fresh food or you prefer dishes that take time and skills to look and taste amazing, whether you have a sweet tooth or you are a fan of lighter desserts and whether you can handle some serious spice or not at all, there is at least a dish for each and every one of you and you can be entirely sure that this dish is always fresh, very delicious and full of flavours. Let's dig in even deeper in the Turkish cuisine options and learn some more about it. Dinner is served, here is what is on today's menu:
Offal (cop)
If you feel brave and adventurous, here are some ideas for more entertaining and unusual dishes and flavours for you to try (and definitely enjoy) – bobrek (kidney), yurek (heart), ciger (liver), kokorec (seasoned lamb's intestines that are often cooked on a charcoal grill and flavoured with spices, available from street vendors).
Salad (salata)
Do not get fooled by the title, because salads in Turkey are nothing like the boring and bland mixtures of vegetables most of the people on diet are trying to survive with most of the days. Definitely not lacking in fresh and incredible taste are coban salatasi (cucumber, tomato, onion, pepper, often hot, and parsley salad), yesil (green salad), mevsim salatasi (tomato slices, watercress, red cabbage and lettuce hearts that are sprinkled with cheese crumbs and drenched in dressing) and more. Salads in Turkish cuisine are usually accompanying meat dishes like kebabs.
Soup (corbasi)
Soups in Turkish cuisine are also a common and everyday dish, normally the introduction to the main course meal at lunch or dinner. When in Turkey you can try mercimek (lentil), ezo gelin (rice and vegetable broth that is very thick and very often consumed as a breakfast), paca (trotters for the adventurous ones), iskembe (tripe soup laced generously with garlic oil, vinegar and red pepper flakes or as many Balkan people consider this type of soup – the most effective cure for hangover).
Comfort food
Comfort, steamy and cosy food and dishes are also very popular in Turkey, especially considering the fact that Turkish people are ever so hospitable, welcoming and friendly and make you feel like you are at home. If you are a vegetarian or vegan you will be spoilt for choice with some Turkish steam tray dishes including kuru fasulye (baked beans in tomato sauce), taze fasulye (French beans), sebze turlu (vegetable stew) and nohut (chickpeas). For those of you that love some meat, you won't be left disappointed, because you can try sebzeli kofte (meatballs stewed with vegetables) and many various types of chicken stew too.
Turkish delight (lokum)
Ottoman sultan's most favourite, Turkish delight or as the original name is – lokum, is definitely a must you need to try, when visiting the country. There are so many different variations of the popular Turkish sweets, but the basic form is just solidified sugar and pectin. Some of the most popular flavours include pistachio, walnuts, rose water, powdered sugar and coconut added to it. Turkish people often enjoy their strong and intense coffee with a piece of Turkish delight for intensifying the coffee taste even more.