Ultimate Guide to Turkish Cuisine – Part 2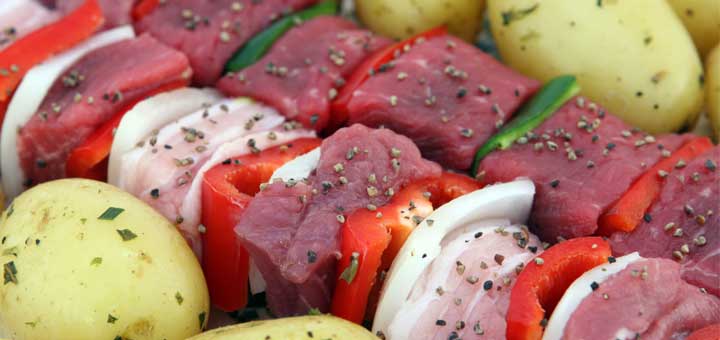 Hello from part two of the article series! In the previous article, we already have started revealing the amazing secret behind the diversity and variety of one of the best cuisine in the world that is ranked on top position, when things come to flavours and tastes, preferences and liking of so many different people around the world. There is no doubt that Turkish cuisine is a true and full-bodied example of a multi-cultural and multi-ethnic mix of tastes, flavours, aromas and colours that somehow manage to end up in a perfect balance and a harmony that tempts and satisfies taste buds. Today we would like to introduce you to a few more famous and favourite Turkish dishes and hopefully, inspire you to give these specific and wonderful tastes a go next time you pass through an authentic Turkish restaurant or you consider Turkey as a holiday destination!
Fish (balik)
Surrounded by so many water and having a broad coastline of seas that are packed with fresh fish, there is no second thought that some of the most popular Turkish dishes would include fish and marine treats as well. Fish dishes and appetizers are a popular thing in Turkey and locals eat them without a special occasion and often on an everyday basis. Believe us, when fish is as fresh and fishing is as popular as it is in Turkey, you also would like to enjoy it almost every day.
Some of the most popular fish dishes you can try in the country include sardalya (grilled sardines), hamsi (fried anchovies), istavrit (horse mackerel), mercan (red bream), lufer (usually fried bluefish), kilic (swordfish), orfoz (giant grouper), cipura (gilt-head bream) and the ever so popular and delicious levrek (sea bass). Because of the fact that fish is so fresh and naturally tasteful in this region of the world, preparing it does not involves some complex and complicated techniques and ingredients, so fish dishes are generally simply prepared and often grilled, served with a side of fresh vegetables.
Meat dishes (etli yemegi)
Since the majority of people in Turkey are Muslim, pork dishes are not very popular in the country but do not worry, because you are spoilt for choice, when it comes to meat dishes in Turkish cuisine. Kebabs are very popular here to the point where there are hundreds of different sorts of kebabs that are prepared with different ingredients and techniques and each region of the country is famous with their own and unique receipt. Probably one of the most popular types of kebabs is the spicy adana kebab, Iskender kebab that is very popular in the city of Bursa and is served on flat bread and with yoghurt.
Other tempting dishes for meat lovers include kofte (meatballs), sis (stewed meat chunks, most often beef, but also chicken), cop (bits of lamb or offal), karniyarik (halves of aubergine stuffed with a rich mince filling), guvec (clay-pot fricassee), hunkar begendi (beef stew on a bed of pureed eggplant and cheese) and so much more. All of these dishes are definitely a must try, in case you are planning to visit the country. Meat dishes in Turkish cuisine are often very flavourful, because a lot of herbs and spices are used for preparing them. Many of the meat dishes are also mildly spicy.
Milk-based puddings (muhallebi)
These probably do not sound like the most tempting desserts ever prepared to you, especially comparing them to the famous baklava or lokum, put milk-based puddings are very popular and very delicious in the country and definitely a staple for Turks' diet. Supangile is a dense, rich and very flavourful chocolate pudding with sponge or biscuit embedded inside, keskul is a more modest dessert, but definitely no less tasty with its delicious vanilla and nut-crumble custard, sutlac is an amazing rice pudding often sprinkled with cinnamon on top, but the winner in this group is the complicated and amazing tavukgogsu that is a cinnamon-topped morsel that is made from hyper-boiled and strained chicken breast, semolina starch and milk that probably does not sound amazing when described like this, but is super tasty.
Be sure to stay tuned for part three of the delicious series, when we will reveal even more of the tasteful secrets of Turkish cuisine!