How To Prevent Gaining Weight While On Holiday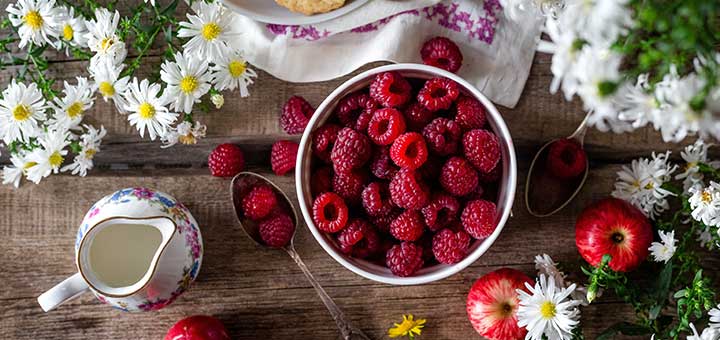 If you have your losing weight goals, you should not let the fact that you are on a holiday make you forget about those goals. Even if you are not keeping losing weight, you should make sure you are keeping your good results, or at least do not gain a significant amount of weight. There are many things you can go and many good habits to adopt, while you are on a holiday, to help you make not gaining additional weight come true.
First, making sure you manage to avoid all temptations is a must. Many of you would think that a holiday without the little food temptations and all those guilty pleasures is just not good enough, but you should change the way you think about food in first place. Calorie bombs in the shape of food are simply not a reward. If you think that you and your body deserve a reward for all the hard work and hectic lifestyle you have during the year, the real reward is high quality and healthy food.
Furthermore, you might think that not allowing yourself food temptations will stop you from making the most of your holiday by trying the local cuisine, but this is not a truth too. Every national cuisine is a mix of guilty pleasures, but also a lot of healthy options. However, do not go too strict and hard on yourself. Remember that a couple of desserts and an occasional cocktail by the pool are definitely allowed. At the end of the day, you are on a holiday and you should feel carefree, not thinking of diets and limiting yourself the whole time.
After all, the pleasure of being on a holiday is not all focused on food only. There are so many more wonderful pleasures and enjoyable experiences that will make you feel (and look) as good. Go indulge yourself with some SPA treatments, meditate, or make yourself happy with a massage. Here are a few tricks that will help you stay in shape, while you are on a holiday.
Morning run
A little bit of jogging or a type of training of your choice is definitely a good start of the day. If you make sure you tackle your fitness routine in the morning, you will then have a whole full day ahead for you to enjoy and do all the classic holiday things. Holiday time is a great opportunity for you to try out the hotel's gym (you will be surprised how professional some hotel gyms are), or even take your time to discover a new and interesting type of training routine. This is the perfect way to continue your gym routine, while you are away from your everyday life. Additionally, this is a great way to make your metabolism work faster for the whole day ahead.
Meditate
Holidays are not necessarily as peaceful and relaxing as you imagine them and stressful situations during your holiday are not an exception. Additionally, if you are on a diet, you are going to feel even more stressed and emotional. Meditation is a great way to relax your mind and to relieve all the stress. Focus on the present moment and use this time to free yourself from the stress that comes with your everyday life and free your mind, body and spirit.
Choose a healthy breakfast
While you are on a holiday, it is not an exception to be so busy that you may forget to eat. In order to have a good and healthy routine, regular eating is very important. So make sure to always bring with you some healthy snacks that you can munch on, in case you are too busy and you don't have the time to sit down for a good breakfast. Bring some non-salted nuts, fresh fruits or wholegrain snacks with you wherever you go.
Get advantage from the hotel's gym
As we have already mentioned, you will be surprised at how professional and good some hotel gyms are. Of course, there are many hotels that do not have a gym, but if you really want to stick to your fitness routine, we recommend you to check for a gym, before booking a hotel. Visiting the gym and the SPA regularly will help you lose weight and relieve the stress.
Be careful with what you order at the bar
It is really easy to take all your calorie income for one night – a cocktail quickly may lead to a second one and before you know it, you have just consumed an equal (or even higher) amount of calories as you had with your dinner. In case you really cannot imagine your holiday without a cocktail, try to stick to drinks that consist of a lower amount of calories, like, for example, Mohito, rum, tequila with club soda, champagne, etc.
Get some sleep
Late night, you sleep just a few hours and all that jazz. Enough hours of sleep is very important if you don't want to gain weight and also in order to have enough energy to enjoy your holiday to its full potential. Recent studies show that teenagers need from 8 to 10 hours of sleep at night, while adults need at least 7 to 9 hours of sleep.
Eat smaller portions
When you are on a diet it is recommended to eat smaller portions. In order to trick your mind and make it believe that your food intake is not lower, try to eat your food out of smaller plates. It is proven that we are keen on overeating when we eat out of bigger sized plates. When food is served on a bigger plate, our mind automatically notifies us that the amount of food is smaller.
Check the menu before going to a restaurant
Before you decide where you are going to eat out, it is recommended to check the restaurant menu online. This way you can make sure that lower calorie food is served at the restaurant.
Bring a gym bracelet
You know those bracelets they give you for the hotel's gym. Try to not take it off, because this way the bracelet will remind you to go to the gym and follow your routine.
Drink water
Water is crucial for keeping the balance of body fluids, for calorie control, for maintaining the muscles, the skin, the kidneys. So if you want to feel good your entire holiday, do not forget to keep yourself hydrated and drink enough water!