The Best Yoga Retreats in Nepal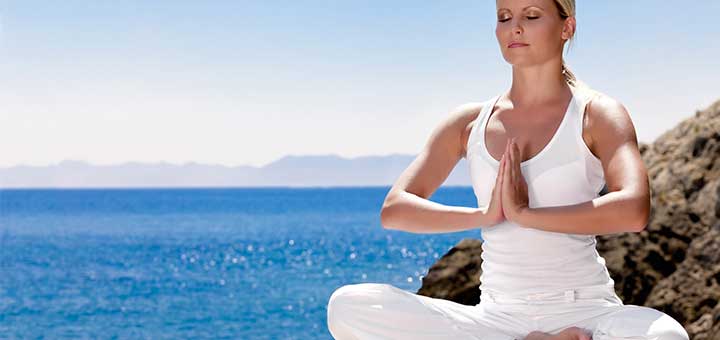 Nepal and yoga seem like a match made in heaven. There couldn't be any other way why these two go hand in hand. After all, the beginnings of the ancient yoga philosophy origin back to Hinduism. In addition, Nepal is a strongly Hindu country with over 80% of the Nepalese identifying themselves as Hindu. So it is completely natural and understandable why the Nepalese yoga retreats are more than popular – they provide the authentic yoga feel and atmosphere if we can say it that way.
The stunning mountain scenery and the breath-taking views surrounding the Nepalese yoga retreats definitely help with growing popularity and attracting millions of people from around the world, indeed. The jaw-dropping surroundings just look like out of this world and help you feel in a unique way, being detached from the stress and greyness of everyday life. No matter, if you are professional yogi with a serious expertise or you, are just starting out as a beginner, no matter if you want just to have a brief experience at a yoga retreat or you are planning a more extended stay, here is a list of some of the best and most popular yoga retreats in Nepal you can choose from.
Atmashree Yoga Retreat, Pokhara
Pokhara is one of the spots in Nepal leading the ranking of renowned and amazing yoga retreats. There are many conquers for the crown and Atmashree Yoga Retreat is definitely one of the leaders. Just the whole atmosphere of the place screams (or more like whispers with a calm voice) calmness, tranquillity, and harmony. Surrounded by the sparkling waters of Phewa Lake and the green and lush mountains, Atmashree Yoga Retreat is like a gem of tranquillity and balance, so if you are looking for an authentic and even mind-changing experience, this is the right place to go. Visiting the place means that you will be able to enjoy five lessons every day. Two of them are made up of traditional poses and classic sun or moon salutations, while the other three lessons are focused on breathing, meditation, and philosophy. Atmashree Yoga Retreat is the best place to experience the authentic yoga philosophy and lifestyle in Nepal, not just the group stretching popular around the world.
Purna Yoga Retreat
One more amazing yoga retreat located in Pokhara, Purna is a place that offers plenty of choice in terms of packages for varying lengths of time. From 3-day to 21-day retreats, there is something for everyone's needs and wishes in Purna so you can experience the ultimate yoga journey for your likings. In addition, in Purna they cater for all levels of yoga experience, so go ahead if you are a beginner or a professional, you won't be disappointed for sure. In addition to the yoga retreat, in Purna you can experience detox and wellness retreats to make you feel even better and in balance along with the juice cleanses and even cooking classes that will provide for an enriching experience. A breath-taking sunrise yoga tour to the top of Sarangkot that is the highest peak in Pokhara Valley is just one of the many examples of how unforgettable your experience in Purna can be.
Begnas Lake Resort
An ideal place for a peaceful escape in tranquillity, Begnas Lake Resort offers a yoga retreat package for one or two weeks that include a stay in Kathmandu and the transportation to the lake resort. Since all transportation, accommodation, and food details are already covered, you can truly relax when in Begnas Lake Resort. A two-hour yoga and meditation sessions is the way every new day is celebrated, followed by an extra delicious brunch. The evenings are extra enriching because this is the time you will spend learning about Buddhist philosophy and yoga techniques and postures. There are plenty of outdoor and indoor activities to keep you busy during the day if you want.
Tiger Mountain Pokhara Lodge
One more sweet escape in Pokhara, Tiger Mountain Lodge is your full-blown yoga retreat mixed with a bit of luxury at the same time. Tiger Mountain Lodge is the great hybrid option between a yoga retreat and a larger and more diverse trip. The place offers the best opportunity to dip your finger in yoga and meditation but at the same time, you can feel the holiday vibe. Tiger Mountain Lodge is the ultimate no-guilt luxury experience which is something many pioneers of the responsible tourism enjoy.
Everest Trek and Yoga Retreat
There are two major reasons why people are attracted to visiting Nepal. One of them is yoga and the other one is the opportunity to trek and hike in the Himalayas. In Everest Trek and Yoga Retreat you can experience both. No matter your hiking level, the snow-capped and jaw-dropping peaks of the Himalayas is a unique and out-of-this-world experience with some of the most breath-taking views and most compelling experiences in the world. Kamzang Journeys provide you with the once-in-a-lifetime opportunity to both trek these sacred peaks and practice yoga with a view over them, which is, hands down, a very spiritual experience indeed. Yoga could not be more challenging than this as the high altitude is affecting your breathing, so if you are up for some challenge, do not miss this journey.
GRG's Adventure Kayaking and Yoga
One more amazing way to match tranquil yoga with a bit more extreme flare of outdoor activity is the GRG's Adventure Kayaking and Yoga retreat. A great way to burn off all of the excess energy in between yoga sessions, this trip is available in spring 2019 on the Sun Kosi River rapids. The experience is very enriching too as you will be able to travel as far as Nepal's borders with Tibet and India.