A Guide to Start Travel Blog in 2019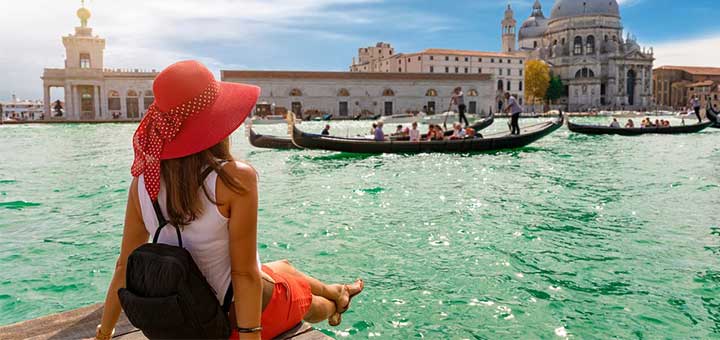 Today, every business is trying to incorporate a blog on their websites. Other websites/blogs are involved in sole web creation. This is because there has been a growing need for internet marketing. Traditional forms of marketing, when combined with internet marketing, yield great results for websites. Content marketing could be one goal for your website's blog. You could be providing content to the readers while simultaneously marketing your products or services.
You could also get this marketing done on other blogs. Other than that, a blog helps you in creating brand awareness. It allows for the people who are either your current customers or have a potential to be your customers to engage in discussions. Therefore, a blog could be a great place to start. If you are going to create a new travelling blog, then must use new perfect images to improve your site's user's experience. Make a comprehensive image search to make sure the effective submission of great informative photos in your travel blog.
What's The Need?
If you want to get started with a blog, you will first need to come up with a team of content writers. You will need to choose people who are well informed about the kinds of products and services you offer. You can create content that will either be a how-to guide for your product or service or simply a general piece of content. If you are a mobile application company, you could post content on how the application could be used. If you are an e-commerce website, you could take into account various social trends and festivals when people could gift certain items while purchasing those from your website.
How to Grow Your Blog
You will need to get affiliated with search engine optimization. When you have a blog, you want people to be able to see your content when they make a Google search. This means that you will need to comply with Google more than 200 factors that are taken into account when search engine rankings are made. You will need to create and implement strategies that yield in the long run. You will need to conduct thorough research on keywords.
Select the Niche
Remember that a blog has multiple purposes. When your website has a blog, you will need to put an investment in it. The more you are paying, the better quality of content you will receive from the writers. Always ask for writers who understand SEO. Likewise, avoid any agencies that create spam content. You don't want any sort of black hat SEO on your website. No click bait content is allowed. You need to think of this as a long term and important investment.
Transform Learning through Your Blog
Today, people rely on the internet to learn. Whether they want to check the store timings for your business or they want to see your products list, they will Google you. If you are a business who can operate a blog revolving around their product or service, your audience would want to read it. Without an internet presence, you lose credibility as a business in today's world. Therefore, we need digital branding.
Made an Impact in Readers Mind
Ask yourself this question. If you have a presence on the internet, people have an opinion of you. You have an image. Does this image make a difference on how many sales you make in store? Does it matter if you market your products to people online? You have definitely come across digital branding. It may be that you have not heard about digital branding by its name but you definitely know about it. You have seen businesses advertise their products on social media. That is known as social media marketing.
If you start a website, do you think your website will be shown in results when people make a Google search? You are mistaken if you think it is that easy for a website to be shown on the first page of Google results. Google takes into account more than 200 content and website factors when ranking websites. You will need to work with these factors to optimize your website. This is known as search engine optimization. Have you heard about email marketing?
Make Your Travelling Blog Purely Social
Today, around 2 billion people use social media. Businesses who advertise on the internet are much more likely to succeed in achieving their marketing and sales goals. An average customer who you target through internet marketing spends much more on your products and services that the customer who you don't target through the internet. Businesses want to advertise where the customer's attention is. Billboard advertising is going downhill because the mobile phone has been such a distraction in people's lives that as they walk on the streets, their attention is more on their phones than on the giant billboards. An online presence is critical for your brand.
Brand out Your Travelling Blog
On the internet, people know your brand. If you are a soda company and somebody shares a bad review about your drink, it could lead to lower sales. Today, social media is the new word of mouth marketing. If there is a bad review about your brand, you must stop it from impacting your business negatively. You must be able to generate good leads.
Internet marketing is growing. More and more businesses realize the need for it. Without marketing on the internet, businesses lose important customers they could be converting into sales. It is important that businesses take on the job of understanding content marketing, social media marketing, search engine optimization, affiliate marketing and email marketing. These are all marketing channels you can use to market your product. However, regardless of the channel you use, you will need to come up with marketing strategies constantly.
Work On the Internet Marketing of Your Blog
What you need to start with is a goal in mind. This means that you need to first list down what you want to achieve. Without knowing what you are targeting for, your efforts will go in vain. Imagine that you own an e-commerce website. You are just starting out. So your goals are pretty straight forward. You want to increase awareness for your brand first of all. Secondly, you want to increase sales. Maybe few months down the line you will have a database of customers. You may wish to retarget them. Whatever it may be, you want to first be clear about what you want to achieve through your marketing efforts on the internet.