China Travel Tips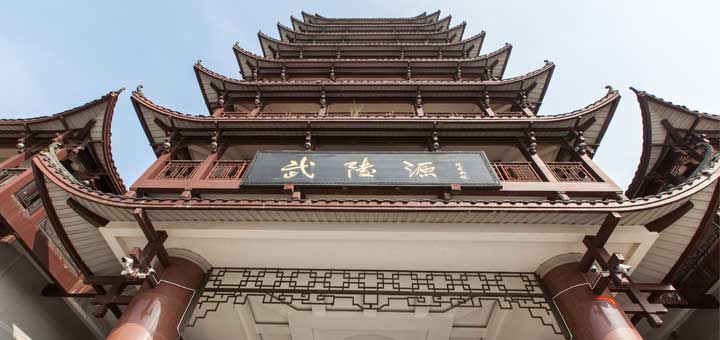 For many first-time visitors China would be overwhelming and pretty much this new world everyone talks about. Once you start exploring it you will find out that things go even deeper and it is quite impossible to discover all amazing secrets of the country in a lifetime… but nothing can stop you to try, cannot it?
In general, China is not the conventional, traditional and average tourist destination, but do not let that stop you from visiting the country or make you regret that you have just booked flight tickets for your summer holiday. Perhaps China is not going to make the dream of endless beaches and relaxing and luxurious resorts come true, but there is so much more to offer than the typical summer holiday… or any holiday in general!
Along with the allure of its beautiful and magnificent landscapes, the enigmatic remote villages and lands and the megacities and all the industrial progress you will find here, China is an interesting mix of culture and traditions, politics and economics, poverty and luxury, traditional and modern and even more above and beyond that.
Over the past couple of decades China is finally bouncing back from the political and economic restrictions to become one of the leading tourism destinations in the near future and the amount of tourists and travelers visiting it each year is one more evidence that China has a lot to offer and is already offering it to everyone curious about its uniqueness and originality. So in case, you are planning your next trip to this impressive, fascinating, ever-changing and diverse country, here are a few helpful tips and tricks you might appreciate!
Eating
Although the fact that for the international tourist Chinese cuisine is mainly associated with the Chinese takeaways every country has and many foreigners looks at it as a great solution for Friday night dinner and Saturday morning post-hangover leftovers breakfast, Chinese cuisine is actually a lot more than teriyaki chicken and sweet and sour sauce. A balanced and finger-licking mix of Cantonese flavours and a great variety of regional deliciousness, Chinese food is quickly going to win over your heart so be sure to enjoy the authentic taste as much as possible while you are there.
You shouldn't miss the ever so growing in popularity dim sum dish that is offered prepared according to a dozen of different regional receipts. Other dishes that are most surely to satisfy your taste buds and worth trying are the spicy Sichuan and Hunan dishes, the extra fresh food from Guizhou and Yunnan, the light and delicious dumplings from Shanghai, hand-pulled noodles from Xinjiang and, of course, the ever fresh and delicious seafood that is traditional for the country.
Online hardships
Due to a list of reasons, mainly political ones, you will find hard if not impossible to access a number of websites and online services while in China, including Facebook, Youtube, Google Maps and most of the Western e-mail providers and platforms, so you need either survive a little digital detox while in China. If you cannot live a day without checking your e-mail or posting something on your Facebook wall, then be sure to consider downloading a Virtual Private Network, which will help you get past the so-called "Great Firewall" (pun intended).
Chinese language
Perhaps it might sound like a mission impossible to learn a few words in Chinese language Mandarin, but making the effort to remember a few main words will help you a lot when visiting the country. Mandarin is the most widely-spoken language in China and it is your target if you are willing to catch a few phrases here and there. Even basic Mandarin will help you get around, find a restaurant in China, a hotel or another touristic spot and local people will be really happy that you are making an effort to speak their language and get to know their culture better. So if you are considering a longer holiday or visit in China, be sure to book a short language course beforehand.
Rail network is convenience
China is popular with its good infrastructure in terms of one of the world's speediest rail network that offers a lot of convenience to locals and tourists too. Furthermore, railway stations are usually very close to all city centres and main points and it will be a lot easier for you to hop on the train and travel through China than spending your money on a local cab. Railway network in China is also a lot cheaper and more comfortable alternative to the domestic flights.
Explore China in whole
Well, China is not only what a travel agent would describe it to you and recommend the visit and if you want to get a fuller and better image and the idea of the country, then be sure to travel away from the major cities near the coast. If you are more interested in getting to know the authentic, diverse and distinct local Chinese culture, then travelling to cities and provinces further inland is what you need to do and experience. Only a few of the provinces we believe are worth visiting are Yunnan, Chengdu, Sichuan, Chongqing.
Shopping
Although we often think of China's manufacturing and production as really poor quality and we all joke about the "Made in China" items, the truth is that besides the poor quality export China is popular with, there are many high-quality items and goods, especially when it comes to electronics, that you can buy in the country for a fairly amazing and lower price. From nostalgic post-socialism goods, through local and alternative clothes and accessories designers, to electronics, art and home décor and, of course, the ever so popular Chinese knockoffs, you can find and buy everything in here!
Cultural activities
As we have already mentioned, to this date China is still an interesting and entertaining mix of traditions and modern. For the last couple of decades China is slowly but surely turning into a home of contemporary art, so it is a good idea to take your time and visit a show, exhibit at a local gallery or modern art museum and what not. Just to name a few, the modern art centres worth visiting are the Ullens Center for Contemporary Art in Beijing, the Power Station of Art in Shanghai and OCT Contemporary Art Terminal in Shenzhen.