5 Best Travel Destinations in Southeast Asia for Solo Travelers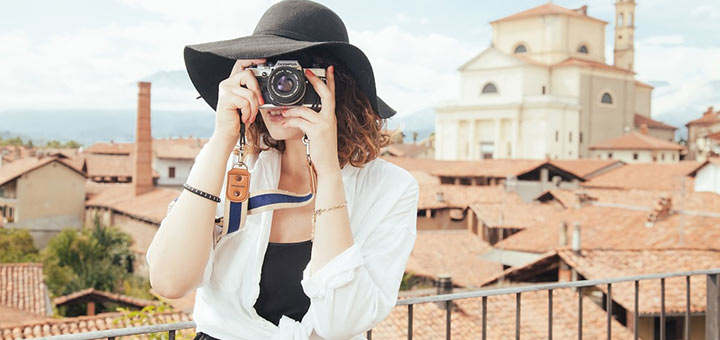 Going on your own to a destination you are not familiar with seems to be scary at first.  Perhaps this is the reason why so many travelers nowadays seek the help of companies that offer the best virtual assistant services to help them with the task.  It appears that having someone plan the trip puts them at ease and makes them more confident to travel to their destinations alone.
However, there is nothing much to be scared about or stress over when it comes to traveling alone.  Yes, you may see it as a frightening experience at first, but with proper planning, solo traveling offers a lot of benefits.
Traveling solo increases your self-confidence and lets you feel comfortable with your own decisions.  It also allows you to gain a new perspective, which helps you learn more things.  There is no need to worry if you plan to travel solo, as there are many safe destinations where you can travel.
For your next vacation, are you planning to go solo in a tropical island paradise? Look no further because Southeast Asia has a lot to offer. Here are the seven best travel destinations in Southeast Asia for solo travelers.  Take a look.
Bangkok, Thailand
Considered by many as the gateway to Southeast Asia, Thailand is such a great destination for your solo trip. In Thailand, you will usually meet other fellow travelers.  Its capital, Bangkok, is especially a popular destination for solo travelers.  And we can see why. The 'Land of the Smiles' has so much more to offer.  Aside from being one of the world's best beach destinations, Thailand also has amazing delicacies that are a must-try.
Bangkok is particularly known worldwide for its amazing street food scene.  While traveling, you can drop by in one of their open markets, and in no time, you can see lines of street vendors with tempting and mouth-watering dishes.  Experience grabbing a bite of these exotic Thai delicacies while staying by the curb and watching the beautiful world go by as you eat.
Aside from its unique food, traveling around Bangkok is easy as there are many modes of transportation available.  On top of that, Bangkok also offers a lot of affordable accommodations.  These reasons and more make it one of the most convenient places for solo travelers.
Bali, Indonesia
If you are looking for the best travel destinations in Southeast Asia as a solo traveler, then Bali should be on your bucket list. Usually, when someone hears Bali, he would think of couples holding hands while walking in the beautiful beaches of the place.  Because of this, Bali is easily labeled as a go-to destination for couples on their vacation.  But, believe us when we say Bali should also be a hot destination for solo travelers.
Bali is one of the best destinations for you if you are looking for a place to unwind and relax.  Aside from that, it is also a great place for art, making the stay a unique learning experience for art lovers. On top of that, the Balinese people have a unique way of making travelers feel at home.  All of these reasons and more make Bali an adventure of a lifetime for solo travelers.
Hanoi, Vietnam
Are you thinking of rewarding yourself with a nice treat by traveling solo? Then, Hanoi should be one of your top choices for your travel destination. Many consider Hanoi as the little Paris of Southeast Asia.  And with its great pagodas, stunning temples, and relaxing little cafes, you would understand why.
If you are thinking of booking a flight to Hanoi for your solo traveling destination, then these are some of the places that you can check out: the Chua Tao Sach Temple, Hoan Kiem Lake, Temple of Literature, Ho Chi Minh Mausoleum, Vietnam Museum of Ethnology, Imperial Citadel, West Lake, and the Memorial House.
Hanoi is a great place to explore as it offers a lot of activities that you can try for yourself.  Although the place is a wonderful destination, it is affordable to travel in Hanoi, and this means not breaking your budget while staying there.
Siem Reap, Cambodia
Siem Reap, the heart of the Angkor region of Cambodia, is known for its colonial architecture and Angkor-era ruins.  The place has a charming and timeless beauty making it an excellent place to go for an adventure when planning to travel solo.
While taking your solo vacation there, you shouldn't miss a glimpse of Angkor Wat and its surrounding temples.  The ancient Khmer Empire is also a must-see.  Banteay Srey, the red-colored temple with intricate and stunning carvings, is also one of the famous landmarks that you should visit.
If you are more of the outdoor type, then you can go for a hike up the hill near Angkor Wat which will lead you to Bakheng Temple. But if you are in for some culinary adventure like taking cooking classes, then the Khmer Cooking Classes can be a fun way to spend your time.
And finally, to cap your adventure in Siem Reap, you can get a massage in any of the numerous massage shops in the area.
Luang Prabang, Laos
Nestled along the Mekong and Nam Khan Rivers is the Southeast Asian fairytale paradise that is Luang Prabang. With its lush green countryside and fresh air, it is no surprise that the entire city of Luang Prabang is considered as a UNESCO World Heritage Site in 1995.  The place is a hotspot for travelers seeking not only for adventure but also for some serenity and relaxation.
While in Luang Prabang, these are some of the activities that you can try: taking a dip in Kuang Si Falls, watching the monks walk in a single file at sunrise, discovering the Golden City Temple, shopping at the Luang Prabang Night Market, and renting a bicycle to explore the countryside.
The takeaway
Southeast Asia is full of exciting and new adventures, and sometimes the best way to enjoy your travel is to experience it on your own. While traveling alone can be intimidating, you shouldn't miss such a worthwhile experience.  Not only will the travel cost you less, but it is also a great way to go out of your comfort zone and get to know yourself better.
---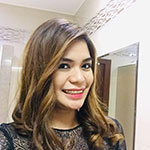 Author Bio: Karstine Mae Sanchez is a content marketer at OkayRelax. She loves writing content on business and work management, food and nutrition, and travel lifestyle. When she is not busy, you can find her at the beach, exploring different islands, seeing beautiful waves and walking in the sand.